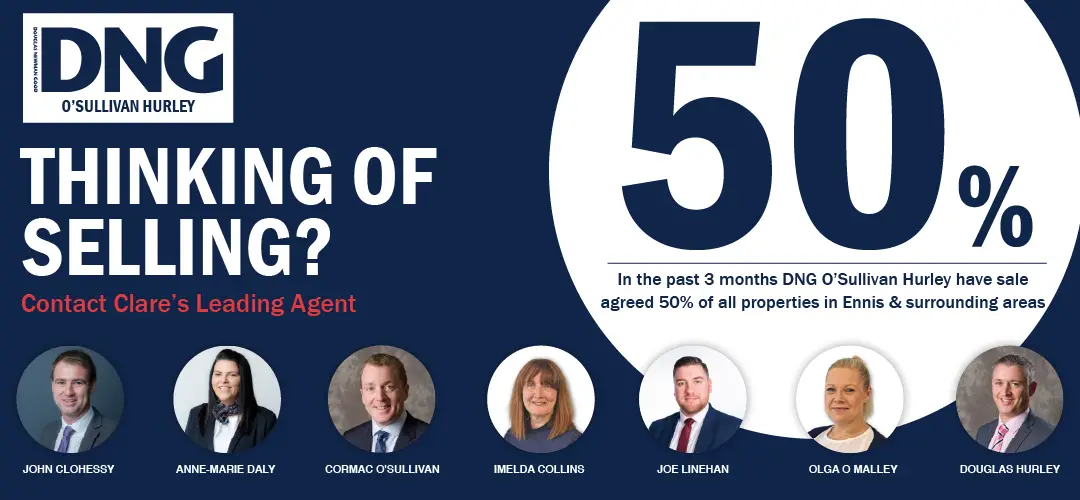 *Paidi Fitzpatrick celebrates with Cathal Malone. Photograph: Burren Eye Photography
Paidi Fitzpatrick won his fifth Clare SHC medal on Sunday but he surmised that their 2020 campaign was the only one that has finished on a high thus far.
Sixmilebridge's Fitzpatrick stressed that they "gave a good performanc but we had to". He added, "I think we could have been accused of not firing all year but today we were the better team, we gave a good performance and we had to. We were under no illusions coming up here as the Mills had beaten some serious teams in style along the way and we had to perform today".
The versatile Sixmilebridge played went on to say, "It's been a funny year. I don't know why but we just seemed to hit form every second year throughout the last decade. It was something that would be held against us as a team if we didn't win back to back titles. We wanted to put that right this year".
"We had wanted to do this every other year also but it came together this year. As I've said, it's been a funny year with a break in the competition schedule. We eeked out the win and we are fierce proud of that," the Clare senior panellist added.
He accepted that Sixmilebridge "dictated the game and that's something we focused on a lot this year. We mightn't have done that in other games and we were chasing the win and that was the case in particular in the semi-final. We really put a focus on that today. The bit of experience of having been there before did serve us well and we did get off to a good start, which is half the battle".
Speaking to The Clare Echo, Paidi described their latest victory as "a sweet one". He explained, "For the first time in this team's history we are finishing on a high. Last year we were very disappointed the way it finished in Sixmilebridge in the Munster club and we needed to put that to bed. Our record in Munster doesn't do justice to the club we represent. It would have been nice to put that to bed but its great to finish the year on a high".