*Clonlara's Colm O'Meara. Photograph: Gerard O'Neill
ACTION commenced in the U21 hurling championships at the weekend with the four semi-finals in the A competition now known while six teams remain in the race for B honours.
Kilmaley hosted Corofin/Ruan on Saturday morning with the visitors emerging with a five point victory.
In the afternoon Clonlara travelled to Inagh to face Inagh/Kilnamona and the South Clare club, winners of the minor A title three years ago, emerged with a seven point victory.
Minor B winners three years ago, Scariff/Ogonnelloe got the upperhand in the second half to overcome Clarecastle while Newmarket-on-Fergus edged a thrilling contest with their neighbours Sixmilebridge.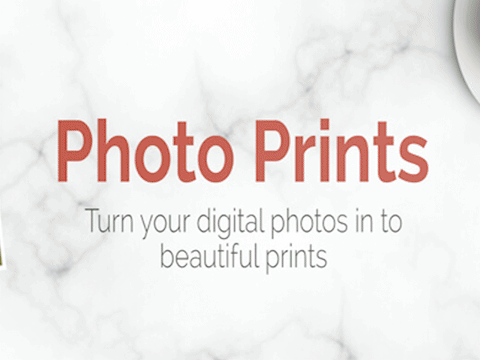 Corofin/Ruan end Kilmaley's reign as champions
Corofin/Ruan 0-13
Kilmaley 1-5
Venue: Kilmaley
Corofin/Ruan booked a place in the semi-final of the under 21 A hurling championship when they accounted for Kilmaley at the latter's venue on Saturday morning.
The winners led from the start and were two points clear at half time when the score was 0-7 to 1-2. They would not have been flattered by a greater lead at this stage as they had failed to avail of a few gilt edged chances in the opening quarter including a penalty when Shane Punch's effort rebounded off the crossbar and went wide. The penalty was awarded for a foul of Killian O'Connor.
Playing with the aid of the elements, Kilmaley posed more of an attacking threat in the second half. Goal chances were spurned late on, Sean Ronan tapped over a free when a goal could have been an outcome while Ryan Murphy's late free on goal was saved. Full-back Brian McNamara, defender Oisin Looney and Peter Ronan at midfield did best for Kilmaley.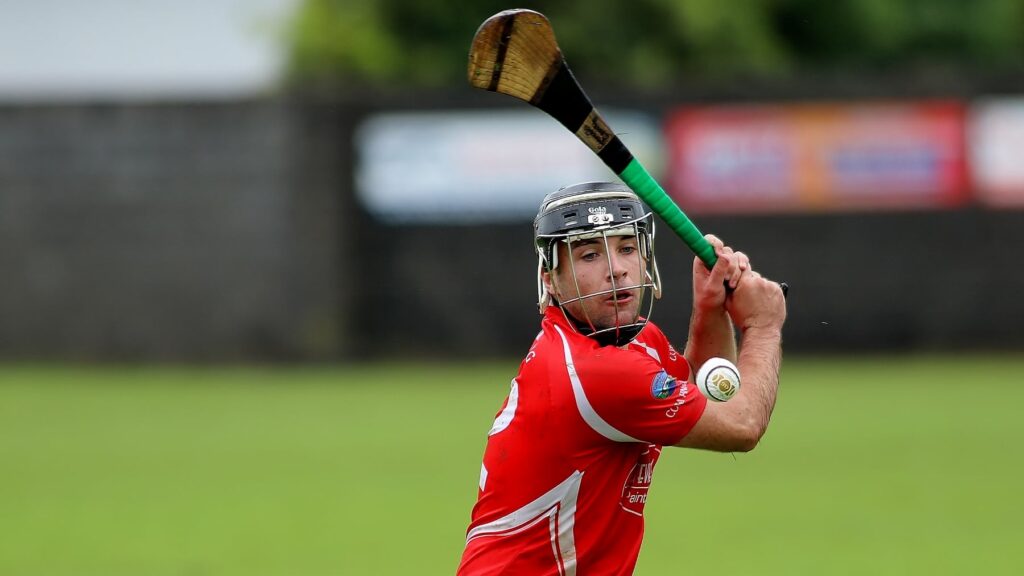 Centre back Gearoid Cahill filled the role of sweeper on the day and he was prominent throughout alongside Marc O'Loughlin and Killian O'Connor as the combination team overturned the result from when the sides met in the championship three years ago when Kilmaley were comprehensive winners.
Fourteen of the fifteen starters for the amalgamation lined out in the intermediate championship this year demonstrating the strength and experience of their team.
They controlled matters from the get-go and regularly kept their account ticking over with an abundance of scoring threats up front.
For Kilmaley, the defeat ends their reign as U21 champions. The competition was not held in 2020, they were comprehensive 3-17 1-07 winners over Crusheen/Tubber in the 2019 decider when Kevin McNamara was their manager.
Corofin/Ruan: Cian O'Donoghue; Marc O'Loughlin, Ashley Brohan, Gearoid Hanrahan; Cillian McGroary (0-1), Gearoid Cahill, Jason Power; Shane Punch (0-3), Darragh McInerney; Kevin Keane, Robin Mounsey (0-2), Patrick O'Halloran (0-1); Diarmuid Cahill (0-2), Killian O'Connor (0-2), Jack McDonagh (0-2).
Kilmaley: Ryan Murphy; Kenneth Higgins, Brian McNamara, Oisin Looney; Tomas Clancy, Bradley Higgins, Enda Haren; Peter Ronan (0-2), Daniel Walsh; Micheál Murray, Sean Ronan (0-3), James Fitzpatrick; James McGuire (1-0), Gearoid O'Grady, Damien Lynch;
Subs: Mark Connellan and Tomas O'Halloran
Referee: Jim Hickey (Cratloe)
Strong Clonlara outfit put down a marker
Clonlara 3-15
Inagh/Kilnamona 2-11
Venue: Inagh
Six days after suffering a heartbreaking defeat in the Clare SHC final, Inagh/Kilnamona suffered more disappointment when they lost out to Clonlara in the quarter final of the under 21 A championship.
First half goals from Bryan McLeish and a Cillian O'Brien penalty helped the winners to a two point half time lead with the score at 2-4 to 1-5. The home side closed the gap in the third quarter but a Tom Power goal saw the winners open a six point lead and they held this to the finish to claim a semi-final date against Newmarket-on-Fergus.
Dominant around the middle third, Clonlara utilised Colm O'Meara to mark Conner Hegarty in the opening half while Dylan McMahon was a solid anchor at centre-back. Their wing forwards Bryan McLeish and Conor Bourke were very prominent alongside Aidan Moriarity, O'Meara, Dylan McMahon and Mick Stritch.
Clonlara proved to be the more evenly balanced outfit and heightened their chances of following up their minor success at U21 level. Their balance across the field will be difficult for most teams to stop.
Inagh/Kilnamona's goals came from the Guyler brothers, Josh and Keelan. Their cause was greatly damaged by the absence of Young Hurler of the Year nominee Aidan McCarthy. Sean Rynne, Niall Glynn and Eoin Foudy were standout performers for the hosts.
Clonlara: Cillian O'Brien (1-0); Tommy Walsh, Mick Stritch, Logan Ryan; Tom Egan, Dylan McMahon, Colm O'Meara (0-1); Sean Begley (0-4), Aidan Moriarty (0-1); Brian McLeish (1-3), Louis Mc Cormack, Conor Bourke (0-4); Philip Cunningham, Danny Moloney, Tom Power (1-1)
Sub; Aaron Conlon (0-1) for Cunningham;
Inagh/Kilnamona: Jack O'Connor; Liam Callinan, Padraig Devitt, Niall Glynn; Niall Mullins, Eoin Foudy (0-1), Liam Hehir; Conner Hegarty (0-2), Sean Rynne (0-4); Shane Dowling, Shane Leyden, Ronan Mescall (0-1); Josh Guyler (1-1), Tom Barry, Keelan Guyler (1-2);
Subs; Cian Shannon for Dowling; Ricky Wynne for Callinan;
Referee: Niall Malone (Éire Óg)
Newmarket-on-Fergus on top in thriller
Newmarket-on-Fergus 4-15
Sixmilebridge 1-22
Venue: Fr Murphy Memorial Park, Newmarket-on-Fergus
Goals at vital stages in the game proved significant as Newmarket-on-Fergus advanced to the semi-finals of the U21A hurling championship for the first time since 2017.
Sixmilebridge were much quicker out of the blocks firing the first three points, two of which came from wing-forward Luke O'Halloran. The Blues opened their account when Peter Power struck for goal to level matters
A three point lead was regained by The Bridge as they tacked on scores from accurate free-taker Jack Corry but The Blues hit back with four points on the trot to lead by a single point at the first water break.
Once again, Sixmilebridge started the brighter and they hit the back of the net via Luke Keogh to lead by two points, having had a goal chance denied moments earlier. Tempers were rising as the half progressed but in the final move, Newmarket edged ahead when Cian Foley collected the sliotar and tucked it into the back of the net leaving the half-time score 2-08 1-10 in their favour.
On the restart, Jason O'Neill got on the end of a goalmouth scramble for Newmarket's third goal but they failed to build on this and allowed Sixmilebridge hit five scores without reply, mainly through Sean McNamara and Jack Corry. Points from David Frost, Éanna Crimmins and Peter Power gave Newmarket a slender 3-11 1-15 lead at the final water break.
Extra time looked likely during the closing stages, Newmarket were boosted back into the lead by Eoin Guilfoyle before Power scored his second goal. The Bridge replied through Corry frees and he had a late goal chance saved as Newmarket held on for victory giving the club a timely lift.
Newmarket-on-Fergus: Paudie Guilfoyle; Ger O'Connor, Mark Delaney, Darragh Burke; David Frost (0-1), Stephen Casey, Kieran McMahon; Shane Lynch, Éanna Crimmins (0-3); Eoin Guilfoyle (0-4), Seadna Liddy, Cian Foley (1-0); Jason O'Neill (1-0), Peter Power (2-6, 0-5f), Owen McCoy (0-1);
Subs; David Hall for S. Lynch; Adam Enright for McCoy; Jason Duggan for G. O'Connor;
Sixmilebridge; Cian Fawl; Evan O'Callaghan, Leon Kelly, Jordan Downes; Adam Breen (0-1), Tiernan Agnew, Seamus O'Connell; Ciaran Hassett (0-1), Dylan Downes (0-1); Lorcan Fitzpatrick (0-2), Sean McNamara (0-4), Luke O'Halloran (0-2); Luke Keogh (1-0), Evan Murphy (0-1), Jack Corry (0-10), all frees;
Subs:
Referee: Jim Hickey (Cratloe)
Scariff/Ogonnelloe take control in second half
Scariff/Ogonnelloe 2-15
Clarecastle 0-12
Venue: Dr Stuart Park, Ogonnelloe
Scariff/Ogonnelloe produced a strong second half showing to account for Clarecastle and seal their place in the U21A semi-finals.
With Oisin Casey in top form on freetaking duty the magpies led at the interval on a scoreline of 0-10 to 1-4. The East Clare side were never too far away from their opponents and had a bit more electricity up front.
Scariff/Ogonnelloe stepped up a gear on the changeover and an early second half goal gave them a one point lead which they held at the midpoint of the half when the score was 2-6 to 0-11.
Five minutes from time they had stretched their advantage to six points, helped by four points in a row.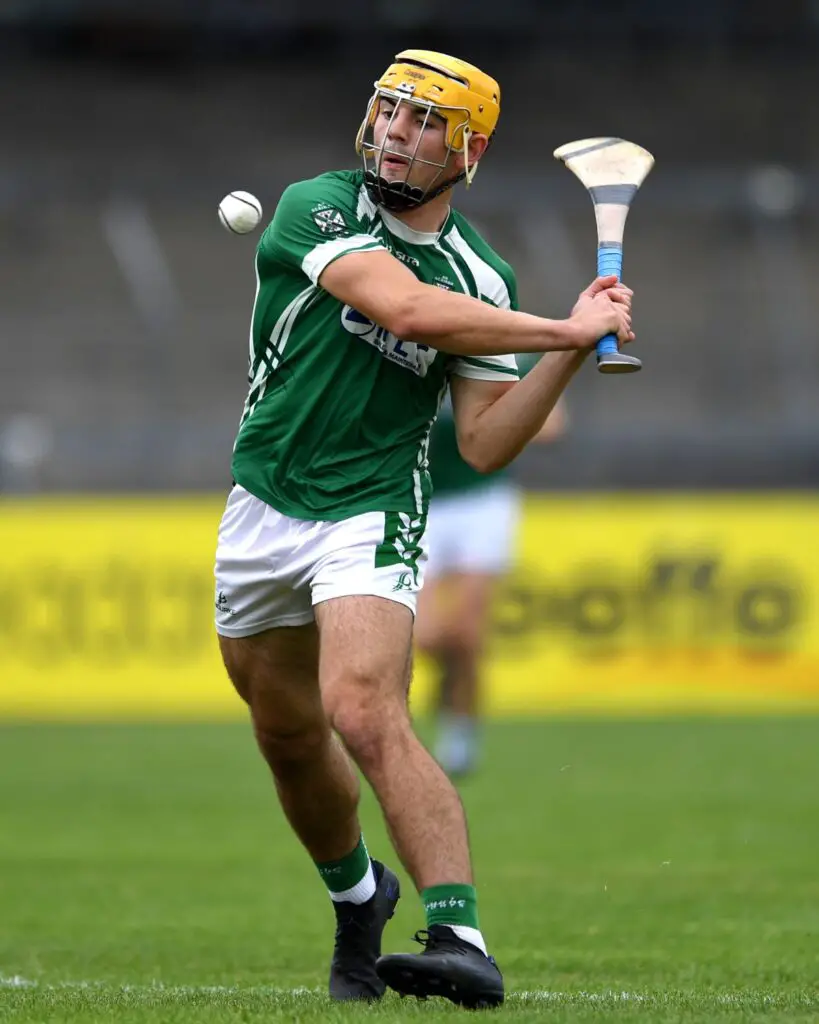 Mark Rodgers caused a lot of problems for Clarecastle alongside Patrick Crotty who hit 0-03 from play. Three years ago, Scariff/Ogonnelloe defeated Broadford Smith O'Briens in the Minor B decider and they will be hopeful of following up on this success.
Clarecastle contested the Minor A final against Clonlara three years ago and their loss follows the club's recent relegation from the senior ranks.
Scariff/Ogonnelloe; Willian Kavanagh; Seamus McCaul, Tadhg Kavanagh, Adam Sheedy; Sean Collins, Keelan Hartigan, Liam Harte; Conor Downes, Shane Kavanagh; Patrick Crotty (0-3), Martin Walsh, Eanna O'Brien; Patrick Ryan (0-1), Mark Rodgers (1-10, 0-6f)), Gearoid Sheedy (1-1);
Subs: Scott Carson for Walsh; Eoin Heffernan for A. Sheedy; Owen Keehan for Collins; Noah Sheedy for Harte;
Clarecastle: Cian Broderick; Darragh Healy, Cillian Casey, Ronan Donnelly; Kevin Morrissey, David Tuohy, Owen Wallace Rory O'Connell, Liam Halpin; James Doherty, Conor Halpin (0-1), Sam Browne; Josh Brack, Oisin Casey (0-11, f), Dylan Browne,
Subs: Aaron Hayes for L. Halpin; Niall Brigdale for R. Donnelly; Filip Wiechcinski for D. Browne, Harry Ward for J. Doherty; Eoin O'Grady for O'Brien
Referee: Gus Callaghan (Feakle)
Six remain in race for under 21 B title
From a starting list of eleven the race for the under 21 B hurling title is down to six after the weekend's opening round of games. The five first round winners will be joined by Wolfe Tones who received a first round bye, when the race for the title continues on Saturday/Sunday week.
Crusheen/Tubber take control in third quarter
Crusheen/Tubber 0-14
Feakle/Killanena 0-10
Venue: Feakle
The meeting of these combination sides proved to be a well contested affair at Feakle where the home side held a two point advantage at the halfway stage when the score was 0-7 to 0-5.
The third quarter proved decisive as Crusheen/Tubber dominated scoring 0-7 without reply to take a lead they held to the finish.
Diarmuid Mullins at midfield excelled for the winners and he was the team's top scorer on a day when the foundation for this win was laid in the half back line where Cathal Droney, Tadhg Deane and especially Senan Dunford dominated.
The introduction of Jamie Canny and Liam Hogan, both of whom weren't in the starting line up due to injury, helped Feakle-Killanena to rally but an overall more evenly balanced Crusheen-Tubber held firm for a merited win.
While the result didn't go their way it was a special day for the O'Connor brothers, Liam, Eoin, Oisin and Ronan, all of whom lined out for Feakle/Killanena on a day when Adam Hogan, Darren McMahon, Ian McNamara and the team's top scorer Fiachra Donnellan did best.
Both sides finished with fourteen as Joey Droney (Crusheen/Tubber) and Colm Moloney (Feakle/Killanena) were sent off, in separate incidents, shortly before the full time whistle.
Crusheen/Tubber: Tommy Fahy; Joey Droney, Pappy Taaffe, Ronan Kearney; Cathal Droney, Tadhg Deane, Senan Dunford; Diarmuid Mullins. Liam Clancy; Murrough McMahon, Luke Kettelaar, Ian O'Brien; Daniel Liddy, Oisin O'Donnell, Dylan Lyons.
Feakle/Killanena; Liam O'Connor; Rory McNamara, Darren McMahon, Enda Madden; Adam Hogan, Ian McNamara, Conor McGann; Oisin Clune, Colm Moloney; James Greene, Fiachra Donnellan, Oisin O'Connor; Ronan O'Connor, Eoin O'Connor, Christopher Moloney;
Subs: Jamie Canny for C. Moloney; Liam Hogan for J. Greene
Referee: Eoghan O'Leary (Whitegate)
Stronger Broadford get upperhand in second half
Broadford 1-19
Tulla 1-15
Venue: Broadford
Tulla started brightly in this under 21 B championship game at Broadford and they had built up a six point lead when Broadford struck for a somewhat fortunate goal.
A strike from Paddy Donnellan from a long range free deceived the Tulla defence and went to the net and it helped the home side to cut the deficit to two points by half time when the score was 0-13 to 1-8 in Tulla's favour with Sean Withycombe having accounted for the majority of the Tulla scores.
Broadford stepped up a gear in the second half and quickly, hit the front and they held the upperhand in the final quarter when they showed superior fitness.
Broadford; James Mason; James Hannon, Darragh Whelan, T. J. Dillon (0-1); Cian Mulqueen, Paddy Donnellan (1-0), Paul McNamara; David Boland (0-1) Conor Phelan; Niall O'Farrell (0-8, 6f), Jack Ward-Murphy, Cathal O'Sullivan; Oisin Kavanagh (0-6, 4f), Denis Fahy (0-1), James Vaughan (0-1);
Subs; Alan O'Brien (0-1) for C. O'Sullivan; Conor O'Donnell for J. Hannon; Paul McNamara for T. J. Dillon;
Tulla; Tony Leyden; Paul Kelleher, Mike Ryan, Dara Ryan; Eddie Jennings, Liam McInerney, Sean Callaghan; Colm McInerney (0-1), Jimmy O'Gorman (0-1); Sean Withycombe (0-9), Jack McSweeney (0-1), Ronan Molloy (0-1); Dan Withycombe, William Halpin, Andrew Conheady (0-2);
Subs; Aaron Curtis for J. Mc Sweeney; Eanna Culloo for Halpin (inj); Colin Hogan (1-0) for C. McInerney (inj).
Referee: Joe Mullins (Clonlara)
Bright start sees Bodyke/Mills in control
Bodyke/O'Callaghans Mills 2-17
St. Josephs Doora/Barefield 4-4
Venue: The Evicted Field, Bodyke
Bodyke/O'Callaghans Mills booked a quarter final date with Wolfe Tones when they accounted for St. Josephs Doora/Barefield on Sunday.
The winners set the pace from the start and raced into a 2-7 to 1-0 lead with the goaals coming from Tomas Minogue and Colm Cleary. A long range free from Seanie Doyle created the first goal chance and corner forward Tomas Minogue won possession and kicked to the net.
The winners held a seven point lead at the interval when the score was 2-11 to 3-1 and they maintained the upperhand throughout the second half.
Bodyke/O'Callaghans. Mills: Jack Minogue; Cormac Treacy, Keith Donlon, Tiernan Slattery; Mikey McMahon, Sean Wiley, Kevin Drost; Fionn Hickey (0-1), Cormac Murphy; Fionn Slattery (0-1), Seanie Doyle (0-12, 9f), Stephen Donlon; Jamie O'Donnell (0-1), Colm Cleary (1-1), Tomas Minogue (1-0);
Subs; Dara Moroney for J. O'Donnell (inj); Ronan Kelly for T. Minogue; Cathal McKenna for F. Slattery.
St. Josephs Doora/Barefield; Brendan Cleland; Tommy Quinlian, Adam Mungovan, Joey Keane; Dara McMahon, Fionn Kelleher, Senan Crosby; Cian Lahiffe, Matthew Power (1-0); Fionn Mulqueen, Tom O'Brien, Dara Nagle; Bruce Pigott (1-2), Paudge Geraghty, Eoghan Thynne(2-1);
Subs: Cian Moloney (0-1) for F. Mulqueen; Eoin Burke for P. Geraghty; Dara Whelan for T. O'Brien;
Referee: Johnny Healy (Smith O'Briens)
First half goals give Ballyea control
Ballyea 2-13
Cratloe 0-6
Venue: Ballyea
First half goals from brothers Eoin and Mossy Gavin sent Ballyea on the way to victory over Cratloe in this first round under 21 B tie at Ballyea on Sunday.
The winners held a nine point lead at the interval and they maintained that advantage throughout the second half as they sealed a semi-final date against either Bodyke/O'Callaghans Mills or Wolfe Tones.
Ballyea: Oisin Griffin, Brian Longe, Evan Flynn, Cormac O'Mahoney; Barry Neylon, Cian Meaney, Evan Wall; David Meaney (0-1), Stephen Casey (0-1); Daniel Kelly (0-2), Diarmuid O'Neill (0-1), Michael Meaney; Mossy Gavin (1-6), Eoin Gavin (1-0). Liam Crowe (0-1);
Subs: Fergal Guinnane for M. Gavin; Eoin Lynch for E. Gavin; Niall Carigg (0-1) for C. Meaney; Fiachra Kirby for L. Crowe; Cian Kirby for D. Kelly
Cratloe: Eoin Deegan; Oisin Collins, Jack Manley, Mickey Chaplin; Jamie Costigan, Kevin Danagher, Jake Higgins; Jack Donnelly, Ross Van der Dussen; Sam Sheedy, Seanie Ryan, Luke Healy (0-3); Damian Keogh, Sean Gallagher (0-2), John Flanagan.
Subs; Michael Mundy, Jack McMahon, Matthew Donoghue
Referee: Kieran Liddane (Sixmilebridge)
Clooney-Quin march on to semi-final
Clooney-Quin 0-17
Éire Óg 0-10
Venue: Éire Óg GAA Grounds, Ennis
Playing with the aid of the wind in the opening half, Clooney-Quin built up a seven point lead which proved vital in their victory over Eire Og at the Ennis club's venue.
Éire Óg were without both Darren O'Brien and Eoin Guilfoyle due to injury. The home side had wind assistance in the second half but they were unable to close the gap and a more evenly balanced Clooney/Quin side held on for a merited win and a place in the semi-finals where they will play either Crusheen/Tubber or Broadford.
Clooney/Quin; Cormac O'Halloran; Evan Maxted, Calum Beirne, Martin Freyne; John Conneally, Eoghan O'Brien, Eoin Guilfoyle; Donagh O'Sullivan, Paul Hogan; Colm Cassidy, Oisin Egan, Darragh Keogh; Shane Harrisson, Ulick O'Sullivan, Dylan Cunninghm;
Subs; Adam Deegan for Freyne (inj).; Andrew Considine for S. Harrisson (inj); Enda O'Halloran for Hogan
Éire Óg; Darragh Stack; Gerard Kavanagh, Frank Roche, Jack Lynch; Cillian Moroney, Jarlath Collins, Nijall O'Donoghue; Ronan Lanigan, Michael Foley; Harry Kavanagh, Oran Cahill, Sean Meere; Gary Stack, Caldwell Rynne, Hughie Connolly;
Sub; James Lyne
Referee: Jarlath Donnellan (Wolfe Tones)
Under 21 C
In the under 21 C championship, Banner, Ennistymon and Corofin/Ruan's second team all secured semi-final places and they will be joined by either Smith |O'Briens or Whitegate who meet in the remaining quarter final.
Banner were 5-16 to 1-13 winners over Scariff/Ogonnelloe at the Ennis club's grounds.Ruan was the venue for the clash of Corofin Ruan's second team and Sixmilebridge's second team and here the home side were 5-12 to 2-10 winners.
Ennistymon sealed their last four place with a 4-14 to 2-10 victory over Parteen in a game played at Lahinch.