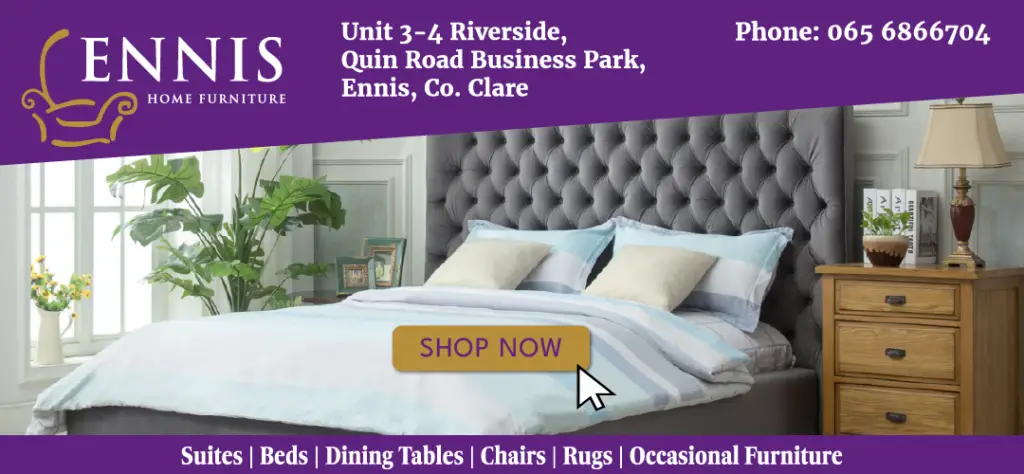 IT'S been a great month for Kilrush as they were recently crowned Munster Regional Winner in the 2017 Bank of Ireland Enterprising Towns Awards.
Independent Councillor Ian Lynch and Kilrush Chamber of Commerce member Charlie Glynn put together a proposal and had a gruelling three hour adjudication the from Bank of Ireland Enterprise Town judging panel.
"The main aim and the reason why we were doing it was to showcase the enterprises in Kilrush, because we have from multi-nationals down to market traders down to general retail units.
"It really was to try and showcase the merging of the community and the enterprising business and also the organisations working together," Charlie said.
The committee were trying to get across the message that Kilrush is a town to Live, Work and Play.
Charlie and Cllr Lynch developed a SWOT analysis for Kilrush, showing what the town has to offer, as well as acknowledging the issues facing the town.
Kilrush was recently awarded funding through the LEADER Market Towns scheme and Charlie believes this will be a huge boost to the town.
"The economic strategy for the next three years for Kilrush town will be very important as the outputs from that will feed into a lot of the work that we have done in terms of the enterprising town," he added.
Head of the Clare Local Enterprise Office Padraig McElwee said the award is a tremendous achievement for Kilrush.
"Places like Kilrush don't often get recognised for the work that they are doing. The effort that that community put in was superb," he added.