*Davy Fitzgerald. Photograph: Paschal Brooks
Perceptions that individuals need to lessen their physical activity as they age needs to be put to bed according to Davy Fitzgerald who in a wide-ranging interview with The Clare Echo revealed he is a 'big softie' that is dealing with criticism in a different way as he gets older and preparing for a major life event.
His company Fittest Superstars is hosting Clare's Fittest Superstars on December 8th at The Showgrounds in Ennis in aid of Sláinte an Chláir, an event like no other and which The Clare Echo is "delighted to be the media partner for," Editor of the weekly paper Stuart Holly stated.
Having known people that availed of services at Sláinte an Chláir, the Sixmilebridge man is eager to make the upcoming event a success. "I've seen the help Sláinte an Chláir has given people, one or two people who have unfortunately passed away that have been big influences in my life. Sláinte an Chláir are a voluntary organisation but when I see exactly what they do and how they help people on such a limited budget, cancer affects so many people that we don't even know about so I said if we can do this I'll do everything I can to promote it and help run it".
All funds raised except the setting up costs will go towards the cancer support organisation. "I want to make them as much money as I can to help them give the people that come here a better service and if it can help them, that's brilliant. It's something that has overcame me since we started talking about it, we've had a load of meetings already and we are continuing to have them, I just hope people get behind it and support it". Teams of four can partake in Clare's Fittest Superstars at a cost of €1000 or €250 per person which Fitzgerald pointed out requires them to get €25 off ten different people. He is hopeful they will raise between €50,000 and €80,000.
Getting insurance for events ran by Fittest Superstars "is off the Richter scale" he admitted but said seeing the sense of achievement from personnel upon completing the course is one of the highlights. "When people get older they say to themselves I can't do anything like that, life is there to be lived and we got to do it, put yourself out there. We are not going to put anyone under massive pressure but we will help them to achieve going around that course no matter what the story is".
Although the exact layout of the course is to be finalised, the 2013 All-Ireland winning hurling manager expected between 24 to 28 obstacles to be in place. "It is going to be starting indoors, going outdoors and finishing indoors, it will be different but you know what it's for the right cause and I want people to enjoy it. A small bit of fitness for everyone is no harm, to get out there and do something is good for the mind, for the months of October and end of November it is giving them a cause to be ready for December which I'm excited about. I'd like to thank The Showgrounds, they've been very accommodating which is great".
This will not be the first or last time Davy has been involved in a charitable event. Earlier in the summer he received plaudits all over the country following the airing 'When Davy Met Michael', it is one of the many regular good deeds he has carried out. "I hate seeing people in a bad way or down, the biggest thing I have in life is that everyone should have hope.
"I get affected by things very easily and even in the last few years, it's made me realise when people are nasty in sport and get nasty with you or your team, I don't react as much as I used to because there's people that are a lot worse out there, people writing a bit of stuff trying to create something for themselves, I actually think poor them if they need to do that, I just try to forget about it and realise there's people a lot worse off so if you keep that in your mind it keeps you grounded and it's important we all stay grounded. While you have your health, you need to enjoy it and if you can help anyone else feel a bit better, do it. Am I perfect? No, I make a lot of mistakes and there are things I regret doing and would love to change but there isn't many people in life who don't go through that".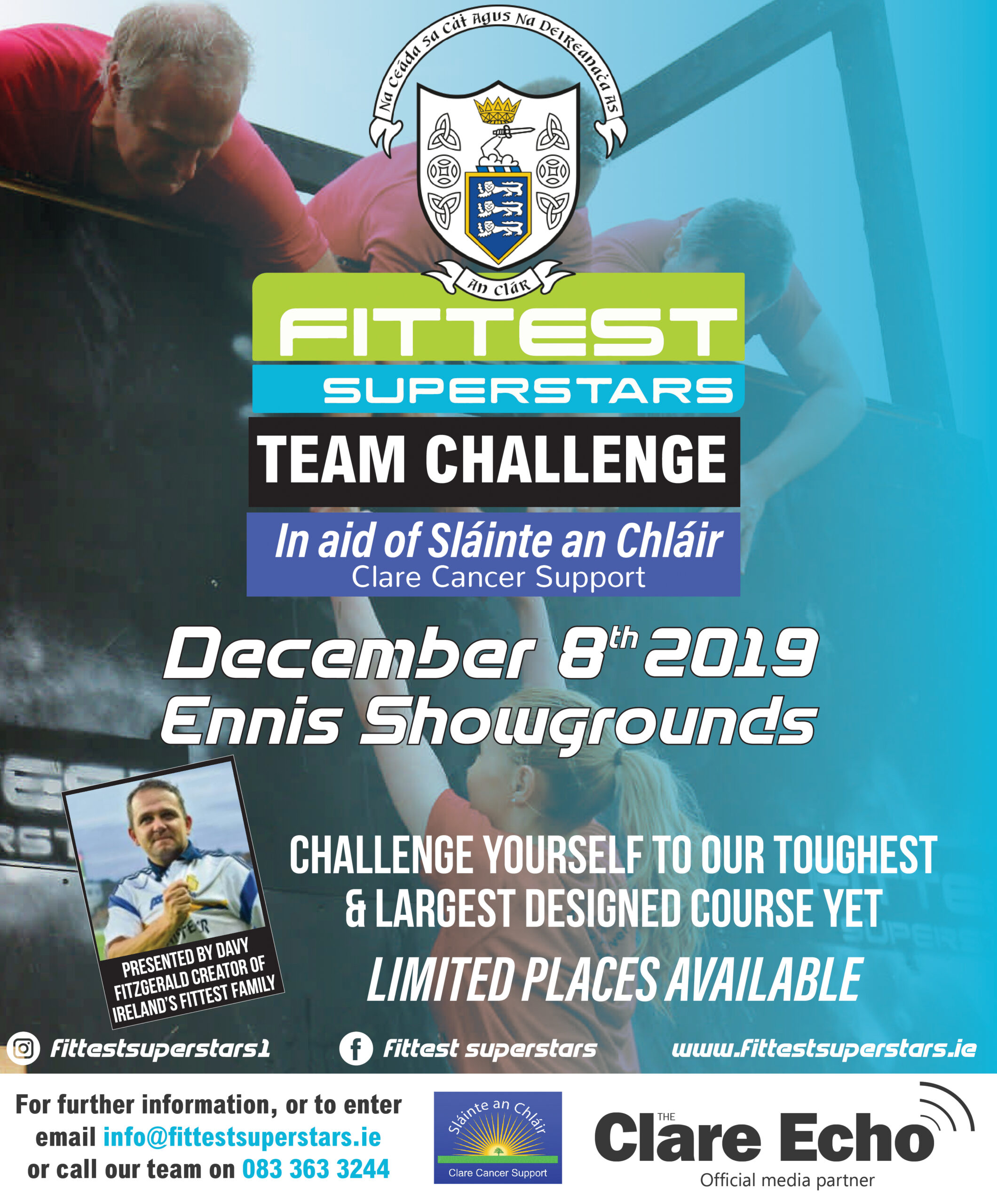 Now two years in operation, Fittest Superstars is a spin-off to the TV format Fittest Families he created along with James Sexton. The question is put to him that the business could represent a possible ending of the RTÉ series but he referred to rising audiences ahead of the upcoming seventh series as a sign of its strong health. "When we originally got it through they said if we got one to two years we'd be doing well but because the figures are so high and so good we've got seven, if it will get more I don't know but I do know the last two years have been the best two figures wise so hopefully it will keep going. I just finished filming the other day for this year, it's going to be pretty crazy and I think it will be really good".
Type begrudgery into Google and 'in Ireland' is the fourth highest result, a culture shift is needed in this regard or so Davy felt. "Believe it or not, I'd be very soft at heart, I find it very hard to see people down, I don't like it. I am strong minded, I have big opinions but at the end of the day I don't like seeing people sick or with no hope, I always believe in hope and I'd like to think I am a positive person who gives off positive energy. I hate people that are negative, 'oh the Clare team is playing this way or the Wexford team is playing this way', it doesn't matter, everyone should be allowed do what they want to do. The hurlers on the ditch go to a match and enjoy it, if you're not happy with it that's fine but just leave it there, you don't need to get nasty. In Ireland, we need to get rid of this culture where everything is a problem, any day that you're alive and that you can get up, do that and take care of our business as good as we can. I've enough problems in my own life without getting involved in anyone else's".
Later this week, he will tie the knot with his long-term partner Sharon O'Loughlin from Clarecastle. He denied that he has become a bridezilla for the big day but said that they are very much looking forward to the day and spending the rest of their lives together.