*Photograph: Páraic McMahon
ESB have been slammed for their treatment of their workforce in West Clare following last Tuesday's announcement that an expected 100 plus jobs are to be cut, one month after refuting claims such a scenario was on the cards. 
Kilrush Independent councillor, Ian Lynch said "ESB and what they have done is totally disingenuous" as he referred to the companies struggle to get all three turbines working at the power plant in Killimer over the past year. "100 people are going to go from our communities, what that is going to do to West Clare is massive, it's going to ruin underage football teams and social lives".
"They are a semi-state body that we have no control of. The management of ESB have ruined West Clare, there is a negative vibe gone out about investing in West Clare," Cllr Lynch added at Tuesday's special sitting of the West Clare Municipal District.
Fianna Fáil Spokesperson on Communications, Climate Action and the Environment, Timmy Dooley accused the state owned electricity company of 'skipping process'. "An integral part of the Citizens Assembly and Oireachtas Committee on Climate Action is the area of adjust transition which simply means if you're changing from one means of creating energy that you don't just stop it over night. We've been looking for the ESB to engage with all concerned and begin that process, it was a bolt of the blue that ESB skipped that process before making the announcement".
"I did find ESB adopted a commercial semi-state attitude, they were more interested in bottom line and profitability than adjust-ability," Senator Martin Conway outlined of his meeting with ESB last Wednesday.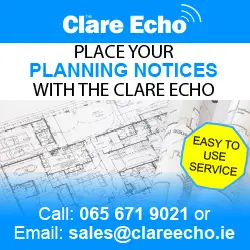 Independent TD, Dr. Michael Harty attended the same engagement and described it as "pretty stark". "There was an expectation there would be some gradual transition, we've all been asking questions on the future of Moneypoint in the Dáil. ESB painted a very bleak picture into the generating of electricity at Moneypoint, it hasn't generated a whole lot of electricity since October".
Green Party councillor, Roisin Garvey remarked, "It amazes me how ESB is 90% state owned and can do what it wants". Cllr Joe Killeen shared his reservations with the methods undertaken by ESB management. "I'm not convinced that ESB are as unprepared as we believe, I think they have prepared their plans carefully".