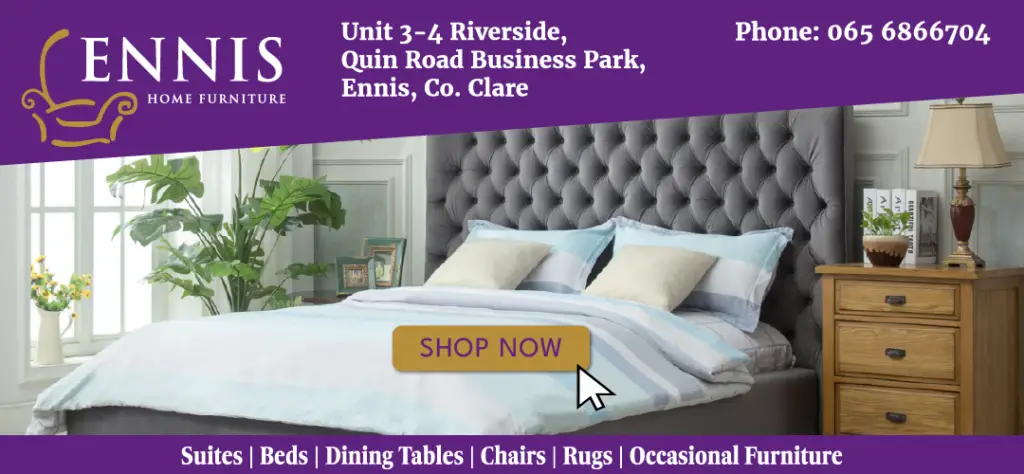 *The piece of land is outside the housing development at An Cladach. 
ESB are to acquire a piece of land off Clare County Council in Quilty for the total sum of €1.
At the May meeting of the West Clare Municipal District, the disposal of a piece of land at An Cladach in Quilty was approved.
Cathaoirleach of the West Clare MD, Cllr Shane Talty (FF) explained, "It is essentially a piece of ground or it looks like a piece of ground for an ESB sub-station at the social houses in Quilty, it's for a €1 and it's to the measure of 8.68 square metres".
"It sounds like a bargain," Cllr Liam Grant (GP) quipped. Sentiments from Cllr Talty that the deal was "fairly straight-forward" were echoed by officials within the County Council.
Niamh Madden, a senior engineer in the social development directorate told the meeting, "It is the standard for an ESB sub-station, this is what we have to do and it is what is required of us with the ESB to try get this line".
West Clare representatives, Cllr Cillian Murphy (FF) and Cllr Ian Lynch (IND) proposed and seconded the disposal of land respectively.