WITH An Post releasing a new stamp to commemorate Che Guevara, The Clare Echo has dug through media archives to shed light on the Cuban revolutionary's trip to Co Clare.
The stamp has been released to commemorate the 50 year anniversary of his death on October 9, 1967 – just five years after he met Dublin artist Jim Fitzpatrick in the Royal Marine Hotel bar in Kilkee.
Jim Fitzpatrick's famous print is one of the most iconic pieces of artwork from the 20th century and the one seen on the new An Post stamp.
A 16-year-old Fitzpatrick met Guevara in the Royal Marine Hotel bar 1961 where he was working for the summer.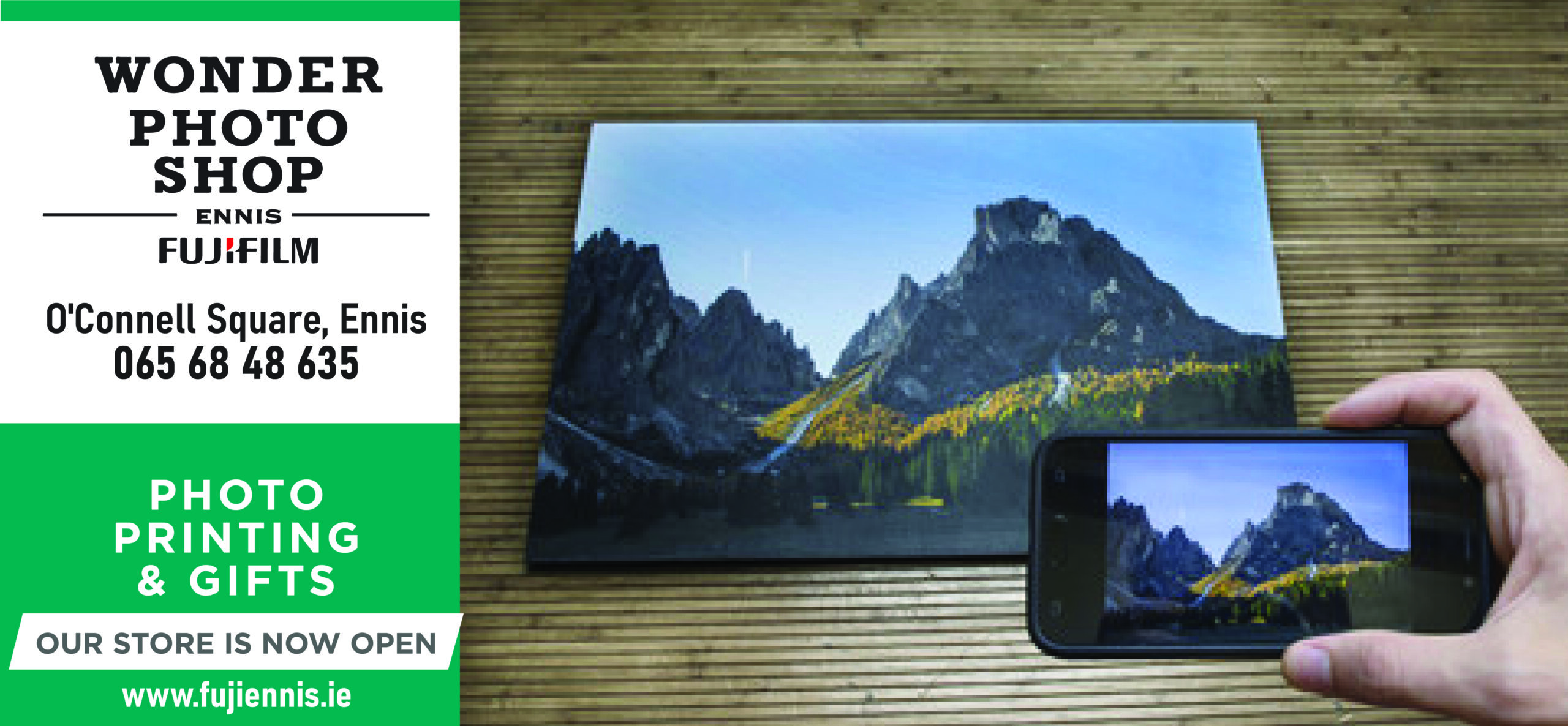 According to an Irish Examiner article by Richard Fitzpatrick, it was after Mass one morning while Fitzpatrick was working in the bar that the encounter happened.
"It was a beautiful sunny morning. I was working in the bar on my own. There was a guy there called Sam, who was in there every day, a lovely man. I was chatting away to him. There were two other people in the bar, regulars. And in walked these three, very interesting looking men. All that was needed was Clint Eastwood saloon doors because they came into the bar through swing doors at the side entrance to the hotel.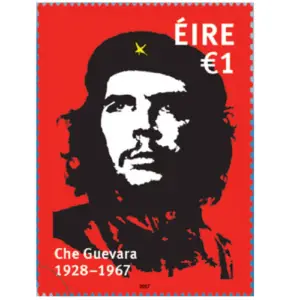 "They had green-coloured, London Fog raincoats with epaulettes. I recognised him immediately. Who the other two guys were was a mystery. One guy was very curly-haired. I said something like, 'What brings you here?' He laughed. And I said, 'I recognise you. I follow the Cuban revolution.'
"The Cuban revolution was probably the most exciting thing that ever happened. For me, he was a world figure. We watched Pathé News and all the revolutionaries coming into Havana, sitting on top of tanks with their long hair and beards. He would have been as famous as Maradona today. People of my age idolised him.
"We talked for a few minutes once he realised that I knew who he was. His English was faltering, but he could make himself understood. The first thing he said was, 'You know I'm Irish. My father was Guevara Lynch.' I was taken aback by that because I didn't know that at all," ," said Fitzpatrick, recounting that Guevara sipped on a glass of Power's whiskey while they chatted.
"I asked him what he was doing. He was on a Aeroflot flight — from Moscow to Havana or Havana to Moscow; I don't think I was told — that got fogbound in Shannon. They wanted to see the coast. They hired a driver, and it was one of those old Ford Prefects — it wasn't a flash car. They parked it outside. He said he was proud of his Irish ancestors; that the Irish brought down the British Empire. He sat down in a corner, chatting with his friends. They just had minerals.
"When it was announced he had been murdered in 1967, the next day his father was quoted in the Evening Press — I have the paper — as saying, 'The blood of the Irish revolutionary ran in my sons' veins'."
Featured image (public domain)