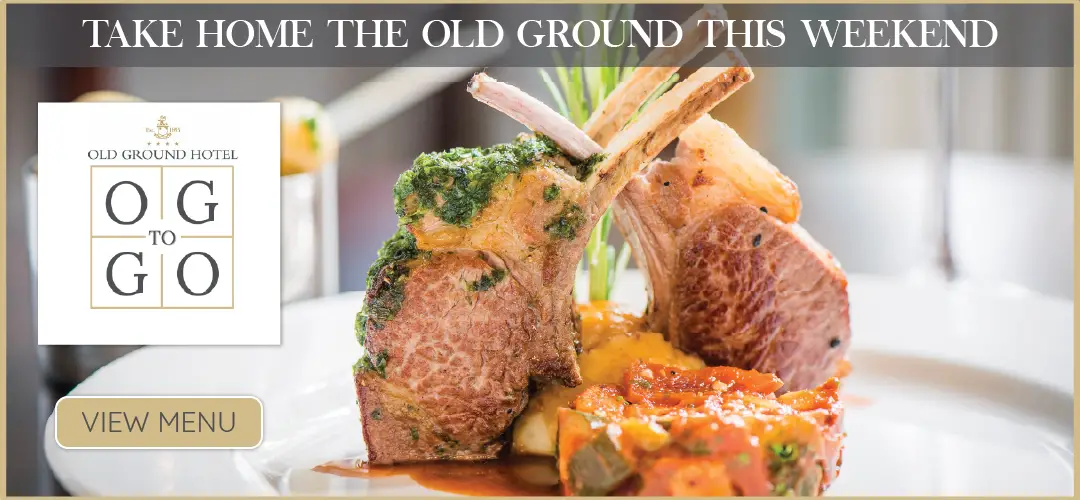 Political columnist, Eoin Neylon examines what the Programme for Government means for Co Clare.
After 128 days of posturing and talking, we were finally gifted with a document entitled, 'Our Shared Future'. As cringey as the title may be, this document, a historic programme for government, represents the longest ever written in the state's history. The length of the talks, inflated somewhat by Covid-19 restrictions, coupled with the length of the document reflect the difficulty involved in getting the three constituent parties of the deal onto the same page. But drilling into the 126-page final copy, what does it mean for the people of Clare and what can people expect over the next 5 years should it all come to pass?
The first notable point is the Town Centre First initiative; a policy successfully trialled by the Scottish Government. This would see unused properties in rural town being brought back into use and seed capital given to local authorities in order to bring serviced sites into being to promote home ownership in these towns also. These areas would also benefit from a new Sustainable Rural Mobility Plan. This will introduce a public transport service under which settlements will have a service connecting them to the national public transport system. There is also a commitment to the Local Link project and a commitment to increase passenger numbers on it three-fold. This will be a timely boost for towns and villages across the country, as well as the Clare Bus service.
On healthcare, there's a commitment to "Strengthening general practice – implementing the contract with GPs, sustaining out-of-hours and rural services, and increasing GP training places, including for GPs with Special Interest qualifications." This is a little light on detail; however, it is an acknowledgement of what needs to be done to bolster community healthcare across Ireland. This has been a huge pressing issue in Co Clare.
Another major issue in Clare has been Shannon Airport. The document makes a commitment of greatly increased capital investment in all airports, both national and regional. This will be welcome news as Shannon needs modernisation, especially in the area of baggage screening and increasing turnaround time to make it a more attractive option for carriers.
A bone of contention for Clare people will be the absence of Moneypoint from the document. Although one paragraph could refer to the coal station and its hinterland, there are no specifics. It reads;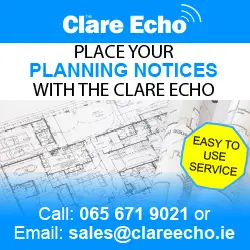 "We will support a just transition for the workers and regions impacted, as peat and coal-fired power generation is phased out."
Perhaps this may be an issue that Michael McNamara could leverage his potential support for the Government upon?
All in all, the three parties concerned have positives and negatives to reflect on. The Green Party are possibly the happiest with what they have achieved. Getting a 7% annual reduction in emissions was vital for the country to meet our legal commitments but doing that without needing to touch the national herd numbers is impressive. Huge increase in public transport, a carbon tax increase (the only ordinary taxation increase in the document), commitments to massive investment in community led micro generation schemes and, fossil fuel divestment are all a plus. These negotiation wins have seen the party's latest poll rating rise to 12%.
Fianna Fáil secured its contentious pension commitments which will see no change to the pension age which was due to increase this coming year. The party can also celebrate massive strides in rural development grants, big commitments on social and affordable housing programmes, healthcare investment, especially the national treatment purchase fund, transport infrastructure projects, additional agriculture funding, a united Ireland division in the Taoiseach's department and, increase in home carers tax credits.
Fine Gael will be most pleased with the commitment to no income tax or USC hikes for the duration of the Government. They have also secured tax breaks for the self-employed, a speed up of the national broadband plan, Help to Buy scheme being extended, and a commitment to balanced budgets although with a distinct caveat that austerity measures would not be allowed. The party also got the other two to drop their demand to pass the Occupied Territories Bill.
At the end of the day, politics is the art of the possible. After months of talks, the deal on the table is the best each of the three could hope and represents healthy, equal compromise. It's not perfect but no deal ever will be.
Reaction in Clare has been mixed but generally positive amongst the different parties. Clare's sole Green party elected representative Róisín Garvey, who was involved in the rural development section of the talks, has confirmed she will support the deal. If it passes, she's well in line to possibly gain promotion to the Seanad as one of two Greens to do so under the deal. Fine Gael members seem largely on board but harbour some concerns in the area of agriculture.
In Fianna Fáil, an unofficial, unilateral survey undertaken by the chairman of the party in Clare last week has been disputed within FF ranks locally. FF TD Cathal Crowe is backing the deal as are several local Councillors. A campaign within FF has been launched against the deal, claiming to have the support of 10% of public reps nationally from the outset. Among these, according to the campaign website, is East Clare Councillor Alan O'Callaghan. There may be more. FF leader Micheál Martin has a job on his hands to convince his own party members to sign off on him becoming Taoiseach. Timmy Dooley's chances of a Seanad return though are not helped in that FF current have three constituencies without an Oireachtas representative, leaving just one other Seanad appointment position theoretically up for grabs.
FF critics have pointed to the party's current low polling numbers as reason to avoid the deal, but this argument doesn't stand to logic. The same polls have FG riding high at 37% even though they're equally invested in Government formation. The truth is, a week of good governance is better than a year of good opposition. FG have handled the current crisis well and people are supportive of their work. If FF want to turn those poll ratings around, they need to demonstrate to the electorate that they are capable of good governance too. Only by approving the deal and rolling the sleeves up can they achieve that.