*Tallies are counted during GE2020. Photograph: John Mangan
It's a year the week since the people of Clare went to the polls and cast their vote in the General Election.
When the dust had settled, three of the outgoing TD's were not returned, one by choice, two by the will of the people. The only one left standing, Joe Carey, had been widely tipped as the TD most in danger of losing out. However, the Clarecastle native proved his detractors wrong once more and himself as one of the great political survivors in modern Banner politics.
A year on, however, how do the four TDs stack up in terms of performance? With biases put as far aside as possible, here is how I see their report cards for their work over the past 12 months.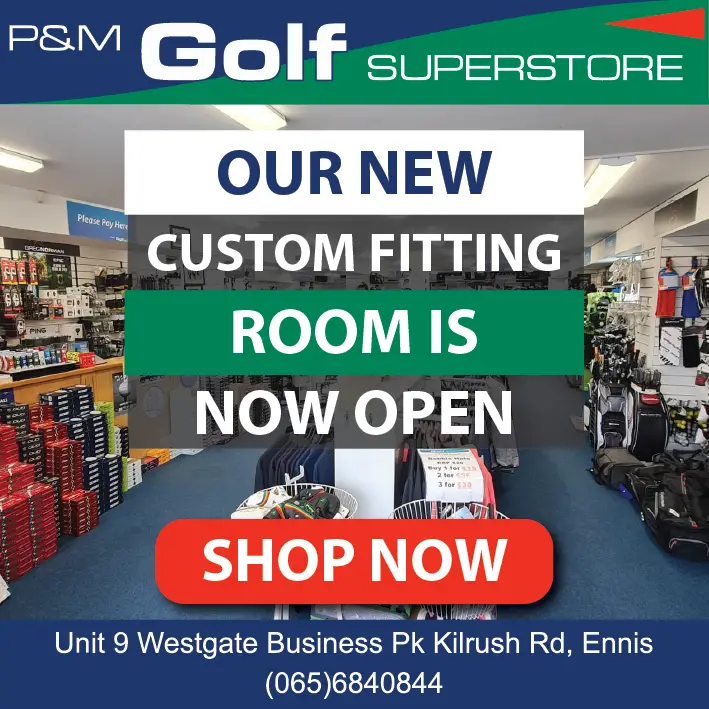 Michael McNamara (IND): The Scariff man's return to the Dáil was widely predicted ahead of the election but his elevation, with the aid of Government TD votes, to chair of the Oireachtas Covid committee soon after did catch some people off guard. He has wasted little time in finding his voice in the chamber too, with some stinging criticisms of all and sundry around him, as well as fighting for several local causes like the status of Shannon Heritage. His time has not been controversy free though, with McNamara being accused of pandering to the anti-mask/lockdown brigade with some of the rhetoric and questions he has used, as well as initially refusing to say whether he would get a vaccine once available. He has since clarified his position, but he could have done with avoiding the questions altogether by being more forthright.
Cathal Crowe (FF): The then Mayor of Clare shot to national prominence ahead of the election with his criticism of Fine Gael plans to commemorate the RIC, and with them, the Black and Tans. The, now former, primary school teacher, and history aficionado, gleefully confirmed recently that the planned commemoration had now been indefinitely deferred. Crowe was rumoured to be in the running for a Junior Ministry until an alleged interjection saw Niall Collins of Limerick given the title. Crowe has been widely outspoken, particularly on transport and education matters, and has proven himself savvy media operator since taking the Fianna Fáil seat from his colleague Timmy Dooley. His appointment as FF spokesman on Tourism and Aviation will be seen as a boost for Clare and Shannon Airport in particular. He has had to fend off sustained media attention and some "fake news" since taking office though, most recently surrounding a false accusation of a breach of Covid regulations. This is something he will have to content with more and more as time goes on.
Joe Carey (FG): As mentioned above, Carey has proven his survival instinct time and again. His ground game is the secret to his success as he covers the ground, dealing effectively with constituency queries as well as lobby groups from communities across the county, whether the local cause may be. He is not known as a strong media performer, but that said, he does well to avoid any major gaffs by knowing his limitations in this regard. He is known within wider FG circles as a safe pair of hands, but given his media and legislative weaknesses, he was never in the running for a Junior Ministry. That said, with the end of Pat Breen's time in public office, this leaves Carey as the standard bearer for FG in the county. As such, for the party's sake, he will need to be more vocal in promoting FG to his constituents if they are to recover ground lost in Clare in recent years.
Violet-Anne Wynne (SF): Arguably the single worst start of any TD of the 33rd Dáil to their time in office, save perhaps two former Agriculture Ministers. Her surprise success in taking Provisional Sinn Féin's first ever Dáil seat in Clare, led to much celebration SF circles, but those were short lived as revelations about her debts to a, since folded, housing charity hit the headlines. This was further compounded by even more poor headlines as Wynne lashed out on social media at constituents who were demanding answers, accusing them of being agents of defeated TD's who she also described in less than parliamentary terms. This prompted SF HQ to lock her accounts and effectively ban the TD from social media temporarily as they tried to bunker the mess. Since then, she has stayed out of the headlines, but too much so. She has failed to gain much traction for the work she has done since with the recent exception of co-sponsoring a bills on Equality, one of two she has co-sponsored since her election. Being the only one new to political office means the learning curve has been steep but there remains a lot of ground to make up for Wynne.