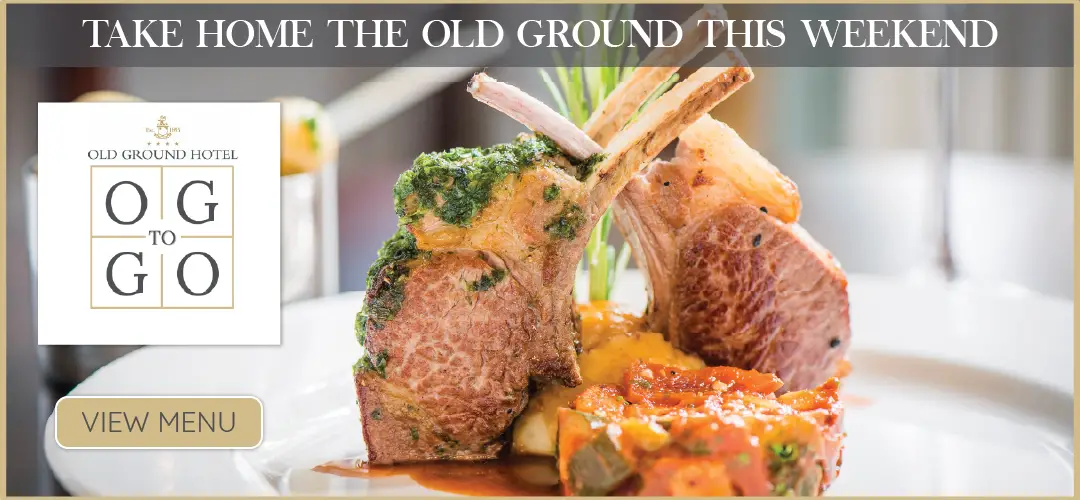 THERE really is never a dull moment in politics in Clare.
Monday evening saw the announcement by Fianna Fáil that Cllr Cathal Crowe and Constituency Executive Secretary, Rita McInerney have been added to the General Election ticket, bringing their number of Clare candidates to three following the withdrawal of John Hillery.
Having originally stated that the East-West, two candidate strategy would still stand, it appears that, on analysis, FF bosses went with a ticket that seeks to balance, geography, gender and political experience but one that retains a very youthful look. At the age of 49, Timmy Dooley will, for the first time, be the eldest member of the Clare FF ticket. It was Cllr Crowe's 36th birthday on Monday when news of his addition came. Although young, he brings almost 15 years of Council experience since first elected in 2004. Crowe (pictured) has steadily increased his vote at each election to become the highest vote getter for FF in the 2014 local elections in Clare with just shy of 2,000 first preference votes. He is also well established in the new areas coming into the Clare constituency from Limerick, having marched the beat there with TD Willie O'Dea for years.
Having attaining a degree in economic and politics from NUI Galway in '96, McInerney turned her attention to the business world, running the family shop in Doonbeg while being CEO of the Ennis Chamber for 14 years until 2016. In choosing to appoint Crowe and McInerney to the ticket, there will not be another FF selection convention in Clare for the next General Election.
The argument here is that the two candidates were the only others to accept a nomination to contest the convention last year along with Dooley and Hillery.
2016 candidate Malty McDonagh ultimately did not accept the nomination to contest the convention.
This latest shakeup is of major interest to those yet to finalise their tickets. The addition of Crowe brings to just three, along with Dooley and SF's Cllr. Mick McKee, the number of candidates selected in the eastern half of the county.
McInerney will be facing a direct battle with SF's Noleen Moran and FG Senator Martin Conway who all have Independent TD Michael Harty in their sights in the west.
However, Minster Pat Breen may also see his vote dip because of this latest development.
Ennis looks like where the seats will now be won and lost. Assuming the key challengers all win their home areas, the number of votes they pick up in the greater Ennis area will determine who will come out on top. Splitting the county into five areas,
as the 2019 local electoral boundaries has wisely done, gives you five clear areas for vote winning. To be a serious contender, a candidate must come out on top in their own area before challenging for a seat. Breen and Harty carved up enough of West Clare between them to get out in front last time
out. Dooley was never in doubt in 2016 either as he wiped out the Killaloe area.
With Carey and McDonagh the last standing candidates, Carey hailing from the Ennis Local Electoral Area (LEA) always gave him the advantage over Malty for the last seat.
FG TDs Joe Carey and Pat Breen would have hoped to avoid these localized battles to avail of any Ennis bonus. With Spanish Point based John Hillery on the FF ticket, he'd likely be more focused on the North West; that would have left Breen free to win a majority of votes in the Kilrush LEA.
McInerney though having a Doonbeg base is likely to hurt that vote whilst also giving her a platform to win a good number of votes in the Ennistymon LEA. Likewise, SF's hopes of sweeping up a majority of votes in Shannon as a springboard to a first ever seat in Clare have been dealt a severe blow with
the arrival of Crowe. For those left hoping to challenge, Ennis and Killaloe look like the only ones that don't already have more than one heavy hitter. In the case of Killaloe, there is nobody to wrestle the eastern block from Dooley.
This leaves Ennis where voters are unpredictable.
In fact, in 2016 the three Ennis based councillors between them polled 6,932 first preference votes. This is the kind of vote any single candidate would need to win election. Only time will tell if Labour, the Social Democrats or even an Independent can break into the hunt. Nevertheless,
the major players are known by now. The Budget will be vital for one thing; knowing when we can expect to see candidates appear on our doorsteps.
The shadow boxing is almost over!