*Activists from Extinction Rebellion Clare at The DDF Irish Open. 
Environmental groups have been warned by Clare's first citizen to avoid 'hijacking' major public events in the future.
In July, four members of Extinction Rebellion Clare were escorted from The Dubai Duty Free Irish Open at Lahinch Golf Club by An Garda Síochána having ventured onto the eighteenth green just as Shane Lowry was about to tee off.
Ann Marie Harrington of the Extinction Rebellion Clare said at the time they were "left with no option but to take direct action" as she accused politicians and the media of not taking the climate threat seriously enough. "The threat of climate breakdown should be front page news every day".
Speaking at the first meeting of the Physical Development Strategic Policy Committee (SPC) since the European Tour event was held, Cllr Cathal Crowe (FF) outlined his disapproval with the actions of the environmentalists. "We all care about climate change, we all have Green credentials. This Council took the lead on a lot of things in last five years such as banning fracking, we became the first local authority to begin transitioning away from glyphosate weedkillers".
"You can't turn on a TV these days without seeing Greta Thunberg or someone slating Donald Trump. I'd be highly complimentary of what we are doing. Forestry is going to become a huge feature during the lifetime of this SPC," the Cathaoirleach added as he mentioned a "mistrust" between the farming community and major forestry providers.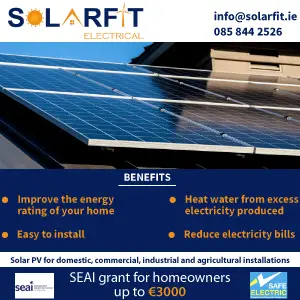 Crowe encouraged members of Extinction Rebellion Clare to work with the Council. "This is our first public outing since The Irish Open, I've bitten my tongue for a long time. Hijacking positive events like on the eighteenth hole of The Irish Open in a very positive event for the county bringing positive coverage to the whole county isn't the forum. Work with us, this is the forum".