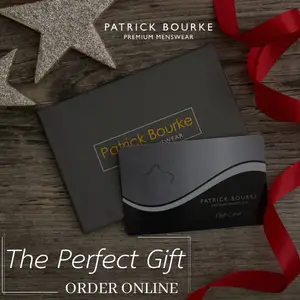 *Lawrence Healy leading the way for Ennistymon. Photograph: Gerard O'Neill
AN EXPERIENCED HEAD, LAWRENCE Healy will relish the chance to feature on county final day if given the opportunity.
It's arguably one of the most underrated tweets relating to Co Clare but it was composed by Mr Healy. When commenting on the RTÉ drama, Smother which is of course shot in the Banner County, predominantly in Lahinch, Ennistymon, Fanore and Doolin, he quipped that "Ennis is the Yabbie Creek" of the show.
Yabbie Creek to those not enriched by a Home and Away experience is of course the neighbouring commercial hub to Summer Bay. Based on this logic, Sunday's county final pits the boys of Summer Bay (Ennistymon) versus Yabbie Creek (Éire Óg), who Alf Stewart is supporting to claim the Jack Daly remains unclear.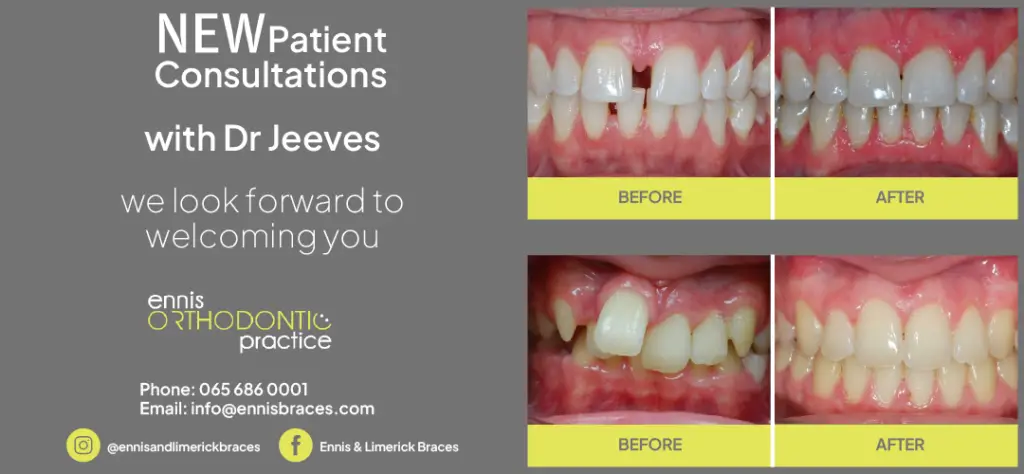 Back in August 2000, Lawrence made his senior championship debut for Ennistymon against Doonbeg in Páirc Naomh Mhuire, Quilty. The tie finished 1-07 0-03 in favour of Doonbeg, Francis McInerney scored 1-04 for Doonbeg on that day and his son Mark is likely to cross paths if Healy is on the field. Also in that year, Éire Óg claimed the Clare SFC then captained by Peter Cosgrove who is a current selector with the Ennis club.
Nicknamed Lala, the defender recalled that at the time of his breakthrough there was no round robin format or back doors. Several of his current teammates were not even born when he made his debut. His role as a maths and physics teacher at Ennistymon CBS ensures there is no difficulty bridging potential generational gaps.
He explained, "Last year I would have been teaching five of the lads who have broke through to the senior team now. I think it does help to keep me current, I would have built up a relationship with them in the school and then to be playing with them is a novelty I guess for me and them, I think it's a good thing". Wing back Liam Cotter and the attacking trio of Brendy Rouine, Sean Rynne and Josh Guyler were in his maths class last year along with Corofin's Marc O'Loughlin who was a regular at corner back for his club. "Brian McNamara is doing his Leaving Cert, he came on to make his debut the last day and played very well, he's a great option for us, management won't be slow in bringing him on in the final".
There was never extra liberties for him when marking students in training but is he Lala or Mr Healy during pitch sessions. "That's a tricky one, they probably call me Lala anyway in the school, the Mr Healy goes pretty quickly. It's unbelievable how fast they have transitioned from schools football to senior football, they are a credit to the club," he replied.
Eighteen years after making his senior debut, Lala first got a taste of county final day. "My favourite year of football was 2018 and getting to a county final, that buzz was unbelievable, I guess we're getting to experience that this year and we're still in the middle of it now, it's definitely been my most enjoyable time with Ennistymon seniors for sure," he confessed.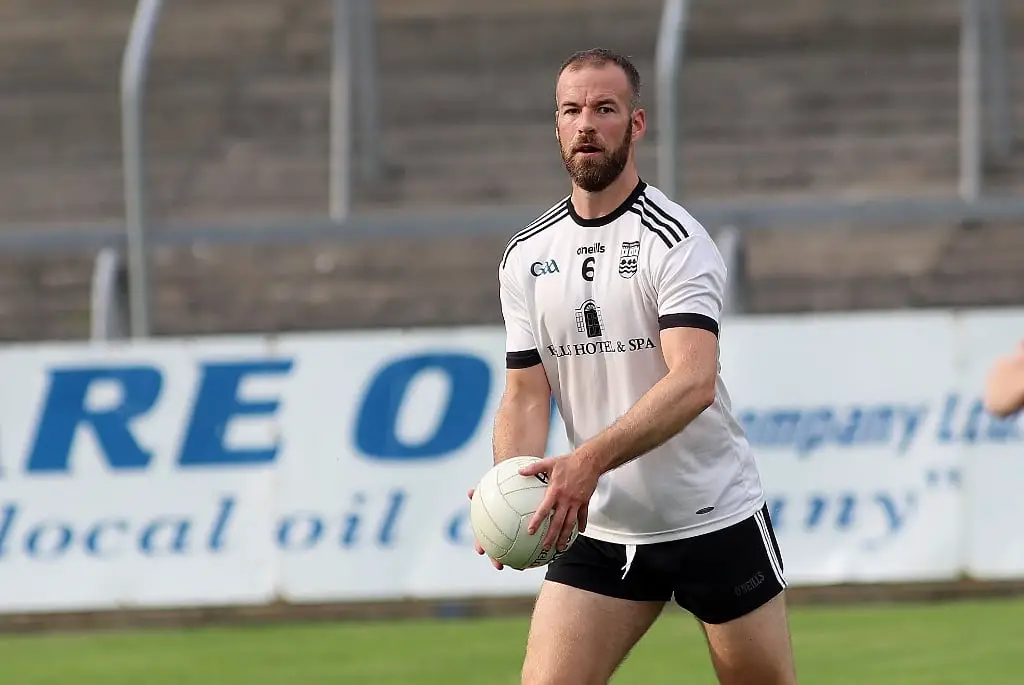 To be replicating this experience is a real treat. "It's brilliant, we were on some high with the semi-final going to extra time and winning on penalties, it was unbelievable, we recovered from that and are now looking forward to another county final. This will be my second county final, I was there in 2018, it's taken us a while to get there".
Penalties have an inevitable drama attached to them, the 2022 final won't be decided by a shootout but Healy is happy to leave it to the likes of Killian Malone, Ryan Barry, Brendy Rouine and David Fitzgerald to dispatch them. "I've never really taken penalties, maybe I'll start practicing them in training, I don't think I'll be one of the five penalty takers, I'll leave that to one of the experts".
He told The Clare Echo, "Getting to the final in 2018 we might have thought we'd get back there the following year or 2020 but it hasn't happened, we've had three years without getting there so we really have to appreciate it as we know how hard it is to get to a final, hopefully it might be a factor to help us go the extra step".
Determining what kept them from returning to the final since 2018 is "tough" to ascertain, he admitted. "I guess this year, if you look at the games Doonbeg, St Breckan's, Kilmurry Ibrickane, we've had a bit of luck in my opinion, I know it's not all luck, we've shown great character and an extra bit of resilience, we've been playing to the final whistle and we've to credit Birdo (Mark Shanahan), Ger Quinlan and Beano (Brendan Rouine) for instilling that back into the team. It's no coincidence that we got to the final in 2018 with the same management". He also praised the management for how they have handled the many injuries falling their way.
Still, there are plenty of lessons to learn from their 0-14 0-08 loss against St Joseph's Miltown. "I think we turned up in 2018 and played well in the first half but maybe we didn't take a couple of chances that came our way, I think this time round if we get chances against Éire Óg I think we really need to take them so I'm hoping that's going to happen. I'm hoping it's a close game with five minutes to go and if that happens I think we're in with a great shout of winning".
A cool, calm figure, Healy was part of the Clare defence for nine seasons before calling time on his inter-county career in January 2015. He was part of the Michael McDermott side which contested the 2012 Munster Final, the last Clare senior side to do so, losing out 3-16 0-13. Today's club player is now giving as much commitment as inter-county players of that era, he maintained. "It's funny, I think the level that club has gone to now is on par with inter-county when I first started in terms of the tactical work on kickouts, video analysis, we've strength and conditioning in Ennistymon, if you compare it to the start of my Clare career, I think club level is on par with county maybe ten years ago".
Nonetheless, it is sustainable, Lala felt. I think players enjoy the strength and conditioning aspect, players enjoy being fitter and faster, you can still enjoy it even though the commitment levels have gone up". He continued, "I think the quality of player has gone to a new level compared to when I started. Brendy Rouine is a good example, the football he is playing now is exceptional, the likes of Liam Cotter and Brian McNamara I think the quality we have is the best we've ever had".
Surprisingly the end of normal time in the semi-final win over Kilmurry Ibrickane was his first championship appearance for the seniors this year. Up to then, he had been a central cog for the intermediates as they reached the last four. "We had a great run with the intermediates, we were training away with the seniors all along, I was happy to be playing with the intermediates, when that finished I guess I became an option for the seniors and Birdo told me to be ready to come on against Kilmurry Ibrickane and I was delighted to get a run, it was my first run in a semi-final and it was at a crucial time, I was happy the way it went, I'm definitely ready for game time again in the final and I would be delighted to get another run. I guess experience has helped now. I'm feeling good about the whole thing, I'm pretty relaxed".
Reaching the last four represented a "great" campaign for the intermediates. "It's been great encouragement for the senior players, they like to see us winning. It worked out well that we're all rowing in with the senior team, it has helped build a good bond between us".
When they reached the 2018 county final, Lala had pinpointed their quarter-final win over Éire Óg that year as one of his most memorable sporting moments. To defeat them this weekend on the big day would surpass it all. "We played Éire Óg last year in the quarter-final and we played them in our run to the final in 2018. This will be our third big game with them in the latter stages of championship, we know each other pretty well but we wouldn't be classed as two of the traditional teams to meet in a county final but we still have a healthy rivalry. They will be definitely going in as favourites so I guess the pressure is on them, we don't feel any pressure and are happy to be going in as underdogs but going in there we would most certainly like to win and we will be doing everything in our power to win".