*Adam Ralph is tipped to line out at corner back for Ennistymon. Photograph: Martin Connolly
Their knuckles are tired from knocking on the door but Ennistymon remain determined as ever to make their long-awaited breakthrough in the Clare senior football championship.
Management: Kieran Kelleher (manager), Michael Rouine, Jack Cagney, Davy Butler, Darragh Butler.
Captain: Sean O'Driscoll
Titles: 0
Most Recent: N/A
Key Player: Cillian Rouine
Fresh Blood: Ciaran McMahon, Eoin Rouine, Darragh Connelly, John Murphy
Having lined out in their first ever Clare SFC final in 2018, the North Clare men failed to progress as far last year losing out to Cratloe by eleven points at the quarter-final stage. Their pedigree has been proven in the underage ranks but as of yet that has not translated to senior success.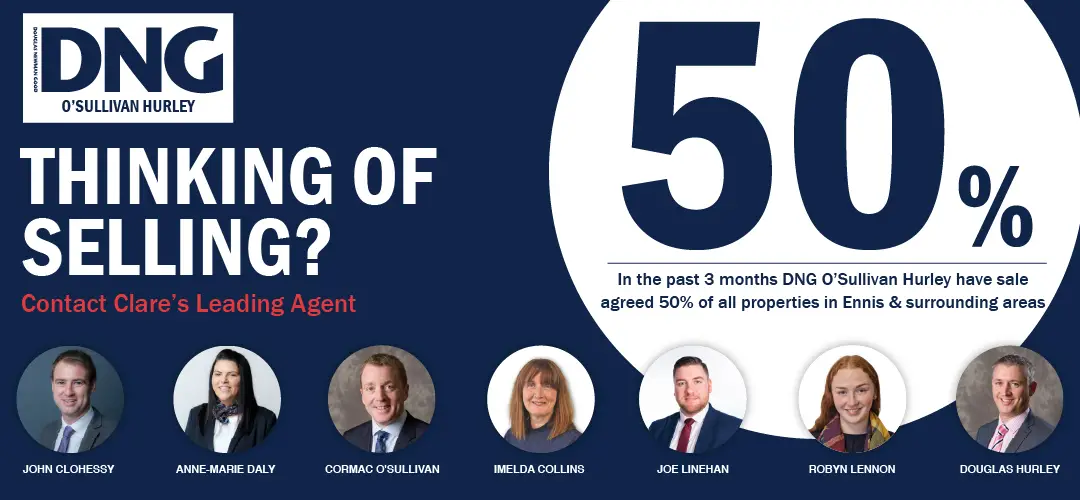 A change in management has seen Cathal Crowe and Ger Quinlan step down as manager and coach respectively with former county minor football boss, Kieran Kelleher taking on the mantle as bainisteor.
"Thinking back to last March we thought we wouldn't see football this year so it's great to have a chance and an opportunity to play championship. As a new management we are at a slight disadvantage not having a league campaign under our belt, we would have liked to see the young players that are coming through and to see how they are developing, a league campaign is vital for that. We're stepping into the unknown with the championship," Kelleher outlined.
They will be without one of their more experienced players for the campaign as defender Enda Ralph is now based in the US. The conveyor belt of young guns putting their hand up for selection continues but this weekend facing a wily Doonbeg outfit, the seasoned heads will be vital.
In the past 12 months, Kieran has returned to live in Ennistymon, a town which many agreed was thriving prior to COVID-19. "Ennistymon is my home club, I grew up here, I moved back to the area 12 months ago, it's great to be back, I don't know a lot of the players, I know the young players and the older players but the guys in between I'm only getting to know, I'm enjoying the experience".
Home is where the heart is and Kelleher is eager to continue the positive work of Crowe and Quinlan by adding to the amount of senior players available to the North Clare side. "You're not going to rush in and win a championship off the cuff especially this year, the experienced teams will have the advantage but we are here looking to develop players and bring them on as footballers and team players".
No complaints are voiced by the Garda regarding the format of the Clare SFC though he does admit that he would have preferred to have seen more of his charges in league outings. He believes the greater familiarity of the Doonbeg team will be an aid to them but is adamant Ennistymon will have to be up for the fight if they wish to secure a return to the last eight.
"I played against Doonbeg as a player and I was also in management teams against them, they are a serious club, they bring great heart and spirit, they are really determined and never give up, we will have to match them with that spirit," Kelleher concluded.