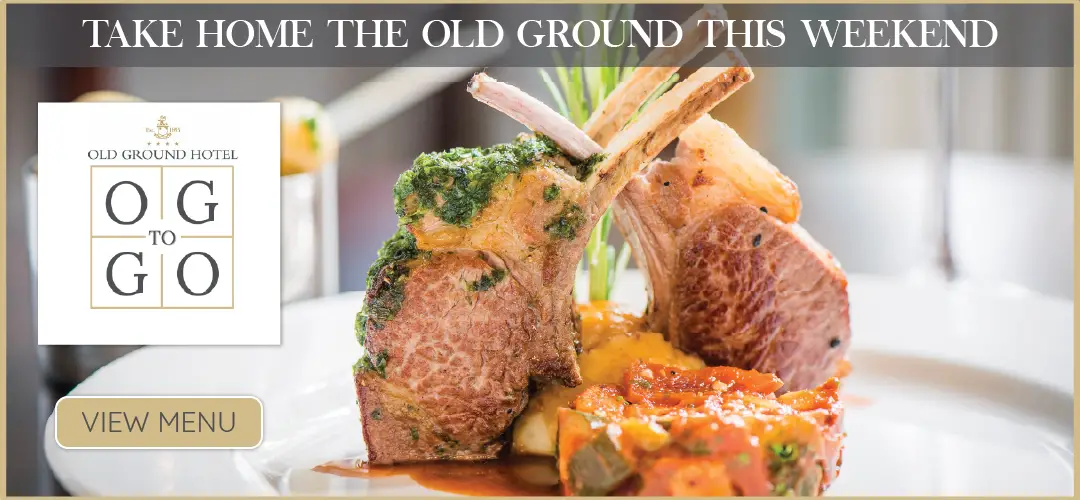 Ennistymon's local electoral area has the smallest amount of places available with four seats on offer which suggests the fight will be tighter in North Clare than any other part of the county.
In the hours ahead of #LE19, The Clare Echo will be publishing a full list of candidates in every electoral area with background information to help our readers make an informed and educated decision before travelling to the polling station.
When it comes to the election count, stay tuned to The Clare Echo across all our social media channels and our website for live updates from the election count at Treacys West County Hotel.
Cllr Richard Nagle (FF) is retiring having served on the local authority since 1997. Candidates will be aiming to capitalise on his share of votes in Ennistymon, Liscannor, Doolin and Lahinch. Ruan and Tubber were in the Killaloe Municipal District for the past five years but are back in Ennistymon.
Candidates appear below as they will on the ballot paper.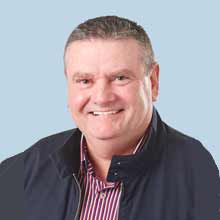 Garrihy Joe (FG) – Initially Fine Gael only had one individual to express an interest in representing the party in the Ennistymon LEA. A search soon began and was worthwhile as the inclusion of Lisdoonvarna's Joe Garrihy has given them hope of electing two candidates in Ennistymon for the first time since 2009 when Martin Conway and Joe Arkins had something to celebrate about. In day to day life, Joe has built up an experience of working with Clare County Council and Clare Local Development Company doing community business and sees politics as an extension of this. Fighting for resources in the northern part of the county is what Garrihy wants to do and having secured a long list of grants for various groups in the Burren and Lahinch he has shown his knack of being able to look in the right places.  A former goalkeeper for Clare at minor, U21 and senior grades in gaelic football, Joe has also lined out between the posts for the county soccer team and needs to be viewed as a safe pair of hands to win one of the four seats.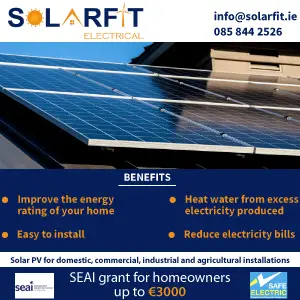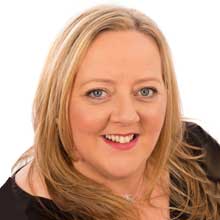 Garvey Roisin (GP) – Despite spending one Monday a month after school in the Council Chamber waiting for a lift home, rather than being put off by politics as a result the teenage lessons learned by Roisin Garvey are ones she is looking to apply. Not alone are Roisin Garvey and Noeleen Moran the only female runners in the Ennistymon LEA but their fathers have also contested local elections, Flan Garvey was a Fianna Fáil representative from 1985 to 2009. A single mother to Corrán, it was his Leaving Certificate that forced her to withdraw from the General Election in 2016 having received the nod from the Green Party. Through her work with the Green Schools programme run by An Taisce in primary schools across Clare, she has inspired pupils to complete environmental studies at third level and will now hope to motivate them to give her their number one vote. She feels the Green Party have answers to social isolation and mental health issues which Roisin wants to give an insight to while being a councillor. Her sister, Siobhan is the Director of St Tola Irish Goat Cheese, a no holes barred campaign is needed to elect the Inagh woman.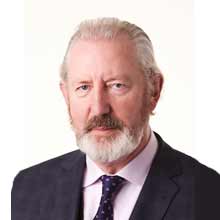 Killeen Joe (FF) – He may have been the President of the INTO and wore the accompanying chains that came with being the figurehead of the teaching union but in the world of local politics it counts for little as Joe Killeen will discover. Securing equal pay for newly qualified teachers stands out at his top achievement during the year long Presidency which came to a close at the end of April. Since then the Corofin man has focused on his campaign, a four week window to canvass from Inagh to Fanore incorporating Miltown Malbay, Ruan and Ballyea along the way. For over a decade, Joe has been the Chairperson of the North Clare Show and believes his time as a principal and assisting families will be a valuable tool to draw upon, the fact that his first cousin Tony is the former Minister for Defence will also do no harm. The big concern for the former member of the Clare Sports Partnership is whether he has left it too late to study for this particular examination.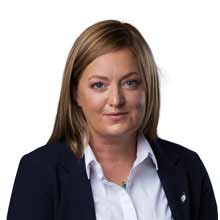 Moran Noeleen (SF) – Though not elected in the 2016 General Election, Noeleen Moran was certainly the moral victor as she collected over 4,000 first preference votes. A future bid for the Dáil is already confirmed and to build on her result of three years ago, being a county councillor would be a step in the right direction. On a local level, her 2014 campaign was not as strong although Noeleen was one of the final few candidates to be eliminated. Her father, Noel unsuccessfully contested the 1991 election for the Progressive Democrats when a certain Tony Killeen topped the poll, she now has her chance to gain some revenge by defeating his cousin Joe at the end of May. Affordable housing and tackling homelessness are the main issues of concern to Moran on the campaign trail. Noticeably quieter in her dealings with the media and fellow Sinn Féin candidates in the county, the Ballyvaughan woman will be tested by the arrival of Martin O'Loghlen. Her party made the blunder three years ago of publishing election literature claiming Noeleen was an elected councillor, she now has the opportunity to put the record straight and become a member of the local authority.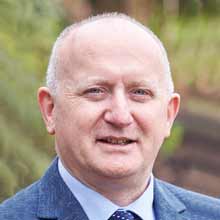 O'Loghlen Martin (FF) – Politics is in the blood and daily life of Martin O'Loghlen. His grandfather, Peter ran on the Fianna Fáil ticket alongside Eamon de Valera on three occasions and was elected to Dáil Éireann twice in 1938 and 1944, he also served as a Senator. Orchestrating successful campaigns is familiar territory for Martin as he has been Director of Elections for Timmy Dooley three times, all of which have resulted in him becoming a TD and two of which saw him top the poll. A former employee of the Council, he contemplated running for local office in 2004 but the risk of having to resign from his then permanent job was one he opted against. For fifteen years, he was Chairman of the Micheál Cusack Centre in Carron and helped to secure €1 million in funding that made the development of a visitor centre possible. Through his daily role, O'Loghlen is dealing with issues that matter to the public and wants to progress this whilst in the position of a County Councillor. The retirements of Richard Nagle and Michael Hillery have left two Fianna Fáil seats up for grabs but Martin is expected to guarantee they hold onto one of those vacancies.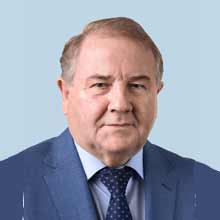 Slattery Bill (FG) – Co-opted to the local authority following Martin Conway's Seanad election in 2011, Bill Slattery retained his place at the 2014 election receiving the third highest first preference vote and was also the third person elected. It wasn't always like that, in 1999 he was first eliminated after Fine Gael put both him and Martin Conway on the ballot paper, neither of the pair were successful. Twelve years on with Conway climbing the political ladder, the party turned to Bill who had stepped back in his party commitments since the disappointment and he gladly accepted the opportunity and has fought the case for the people of North and West Clare since. Like all Lahinch folk, he is excitedly awaiting The Irish Open's arrival and is very anxious to still be a councillor when the tournament comes to town, he led the call for the main street to be pedestrianised for the three day tournament. With Richard Nagle retiring, the burden of demanding progress on Blake's Corner will fall to Slattery, maybe some new faces will help him fight the cause provided he repeats the 2014 as opposed to 1999 performance.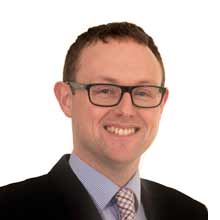 Talty Shane (FF) – Ennistymon's postmaster, Shane Talty is deemed to be the man to deliver a vital seat for Fianna Fáil in this local electoral area. With retiring councillor, Richard Nagle in his corner, Shane has to collect all of the votes that would traditionally have been given to Nagle since 1999 to keep the party's representation alive in the market town. Talty admitted that he would never have dreamed of running against Richard. He lists tourism and farming as the backbone of the North Clare community and feels achieving positive outcomes in these areas will lead to long lasting benefits. Shane would have preferred to have been selected sooner and is of the view that the party electing all three of its candidates may be a step too far. His late father, Francie was a party stalwart having been secretary of the Comhairle Ceanntar in North Clare and the Lahinch Cumann, while he won't be in attendance at the count centre he would be the proudest man in the building if his son succeeds in his effort to breed new blood into the Council.