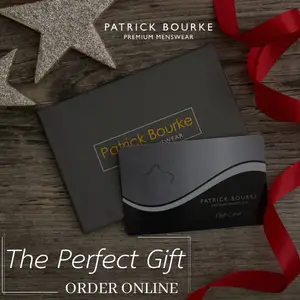 *Sean Rouine kicked a vital point for Ennistymon, one of their few from play on Saturday. Photograph: Burren Eye Photography
ENNISTYMON may not be playing the most beautiful brand of football but they aren't bothered so long as it keeps producing the results.
A semi-final tie with Kilmurry Ibrickane is the reward for Ennistymon following their one point win over North Clare rivals St Breckan's on Saturday.
Groans were commonplace among their own supporters at times during the outing as they expressed frustration with the tendency to revert backwards with the ball rather than trying to directly break down their opposing backline. Neutrals though not as vocal did voice their displeasure with the spectacle that unfolded in Cusack Park.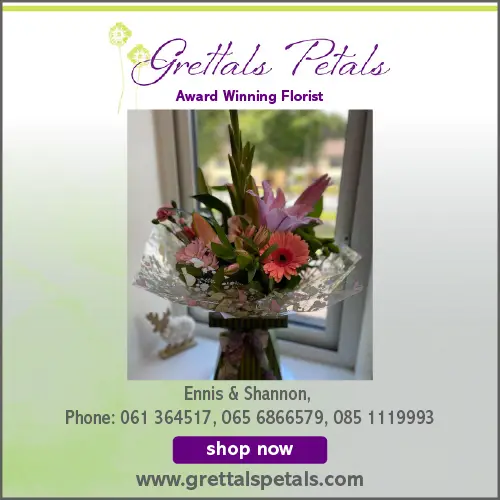 For Ennistymon manager, Mark Shanahan he's content to put up with any stick so long as his side are getting over the line. "These games and when it comes to knockout football it's about winning, we'd all like to be playing nice stuff but there's a lot of teams that are preparing well and have structure in their defence which is not easy to break down, you've to do what you've to do and it's as simple as that".
"It was tough, it was going to be no other way with two teams that know each other seriously well, a local derby, the prize of the semi-final there, it's hard to tell when you're on the sideline but I'd say it was a tense affair, you were banking then on your character and resilience, it's been nothing but that all year in all the games. We'd awful confidence in our fitness, conditioning and character, after that you can never know if you have enough or whatever but we had fierce belief in all those things, then it's down to whether you have enough quality and we proved it at the end, the bench had a big bearing on things but there was absolutely nothing in it," Shanahan told The Clare Echo.
That substitute Killian Malone kicked the winning score and the final two of the game was very pleasing for the manager. "Even going back to the Clondegad match that we lost, I took a lot from that, we were going right to the death, I always felt that was going to be there, we really went hard at the end and got a few important turnovers and Killian Malone a guy that hasn't played championship this year and I'm not sure did he play any Cusack Cup very little anyway, for him to come on and do that fair play to him".
Panel depth is vital to Ennistymon at this juncture with Cathal Malone, Sean O'Driscoll and Dara Conneallly among those sidelined. "We've a lot of lads playing with injuries, there's guys out there playing through the pain barrier in all our championship matches and getting on with it for the cause. It is tough to manage but the clock is ticking, even now the clock is ticking, it's two weeks but it doesn't be long coming around, it's important to stay on top of those things, we'll be looking at the recovery straight away".
Impressively, Ennistymon's second string who only won the Junior A championship in 2020, contested the intermediate semi-final in the past week, going down to favourites Cooraclare. It's a very positive sign according to the senior manager, "One thing we have done and it's something to be proud of is the amount of guys we have playing adult football and the amount of guys we're bringing through from underage football whether it's Junior B, intermediate or senior, there's something there for everyone and every level of commitment a fella can give, there's an awful lot to be said for that and we're very proud of that. All our teams, the Junior Bs, intermediates and seniors are very competitive, you're doing a lot as a club if you've that amount of lads playing football, good panels of players on all those sides, it's definitely adding to the spirit within the club".