Gardaí in Ennistymon have been commended for an act of kindness exhibited over the weekend.
While checking in on local residents who are cocooning and unable to visit family and friends, Garda Deirdre Scanlon and Garda Jim McNamara delivered flowers, chocolates, a bottle of Baileys, hand sanitiser, PPE and a Valentines card to mark St Valentines Day on Sunday.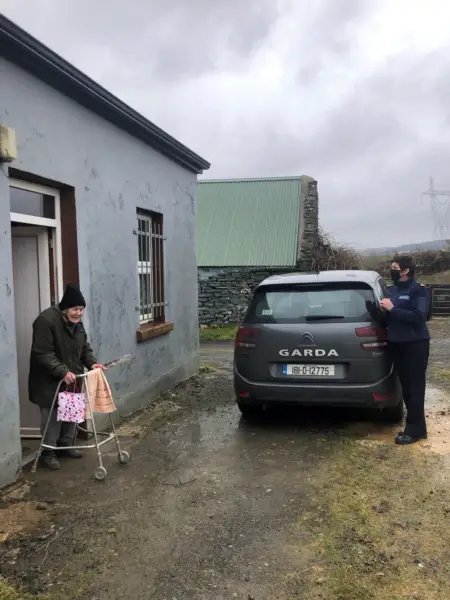 Garda Scanlon was responsible for the Valentines outreach in North Clare. "It links in with our core values of service, honesty, accountability, respect, professionalism and most of all empathy. It's about the community and belonging to the community," she said of their actions.
More than 1,000 people have shared the generous act from the Gardaí on Facebook with many individuals praising the officers for the manner in which they engaged with isolated individuals.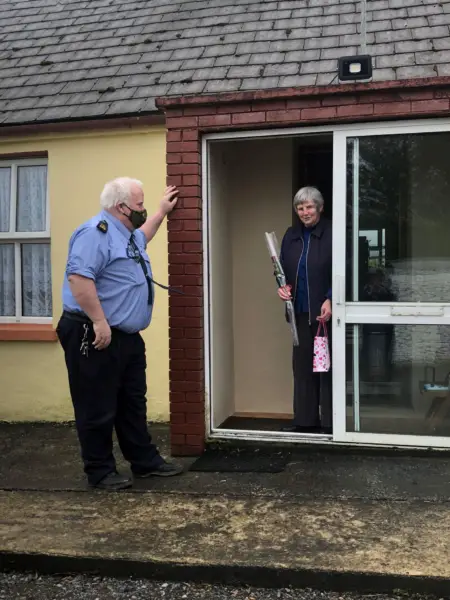 Clare TD, Cathal Crowe (FF) applauded the Ennistymon based Gardaí. "You can trawl the internet for images that epitomise goodness and kindness but few will rival this," the Meelick native commented.