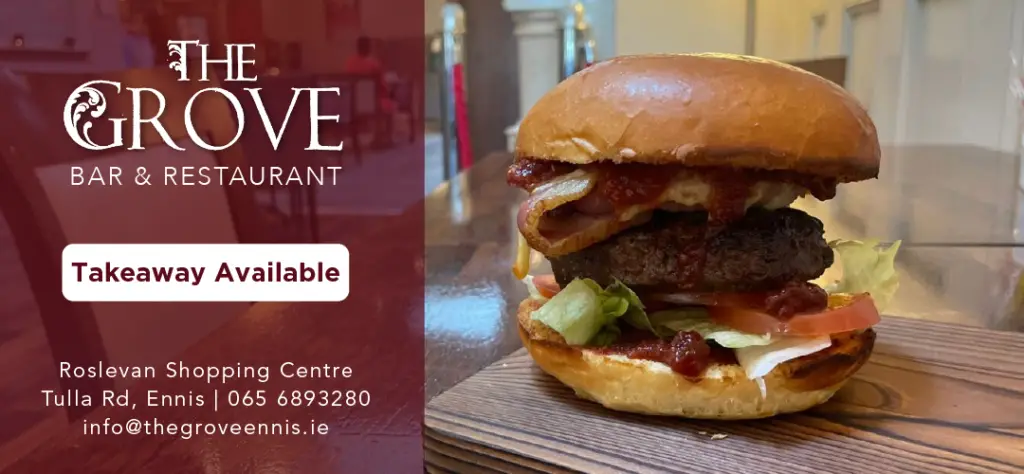 This July sees the Ennis Street Arts Festival take place for the thirteenth time and its organisers are hoping the bit of luck they get will be some fine weather.
Ana Bella Alvarez first arrived to Co Clare in 2004, two years later she spearheaded the establishment of the festival. At Friday's launch in glór, the excitement on her face was visible to see with less than one month till the Ennis Street Festival takes place.
She told The Clare Echo, "The most important thing is the weather, if the weather is nice we're going to be really lucky but it's the thirteenth year of the Ennis Street Festival so it has been a beautiful journey".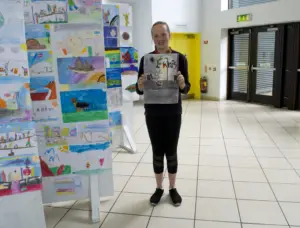 For the past ten years, the committee run an art competition among primary school children to find an image to grace the front of their posters, programmes and adverts. This year's winner was Laura Burke from sixth class in Doora N.S., Savannah Moore of Scoil Chríost Rí and Ennis Educate Together's Jennifer Sherlock were the runner ups. Alvarez highlights the importance of this involvement.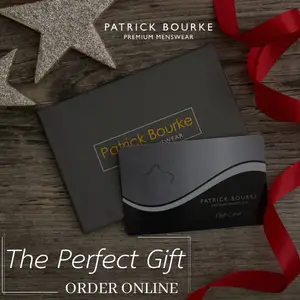 "We were thinking that it was very important for the children to express themselves and engage with them in some way. For them it's a big thing that their work is exposed at that level so we'd a competition but it's very difficult to pick a winner because they're all so beautiful. The winner will be exposed on all our festival programmes, posters, they feel so proud of it aswell".
Urban wildlife is this year's theme and it's something Ana Bella feels we tend to forget about. "That's the problem, the way that we live today, we take it for granted everything we have around us. We're just running around the place, to the supermarket, to have a coffee with something and a lot of them we take the environment for granted".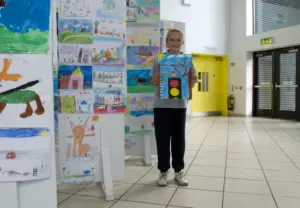 Ennis Market's building will be the headquarters once the festival commences on July 2nd. For the week it will be totally transformed. "For years we wanted to have a space in town to create hope for the community to meet, to work together with a common goal. This year we've got a lantern company from England and we're going to change the building. We're going to provide workshops for the community and it's going to be fantastic because it's in the town and more people will engage with the whole project and it will be more accessible to everyone".
Of the interaction from the people of Clare for the past thirteen years, Ana commented, "For any festival or organisation, there's never enough. We're building up our audience, more people and more people support the festival every year so in some way everyone has a relationship with the festival, someone in the family or a friend is involved so it grows and grows every year. We get a good response".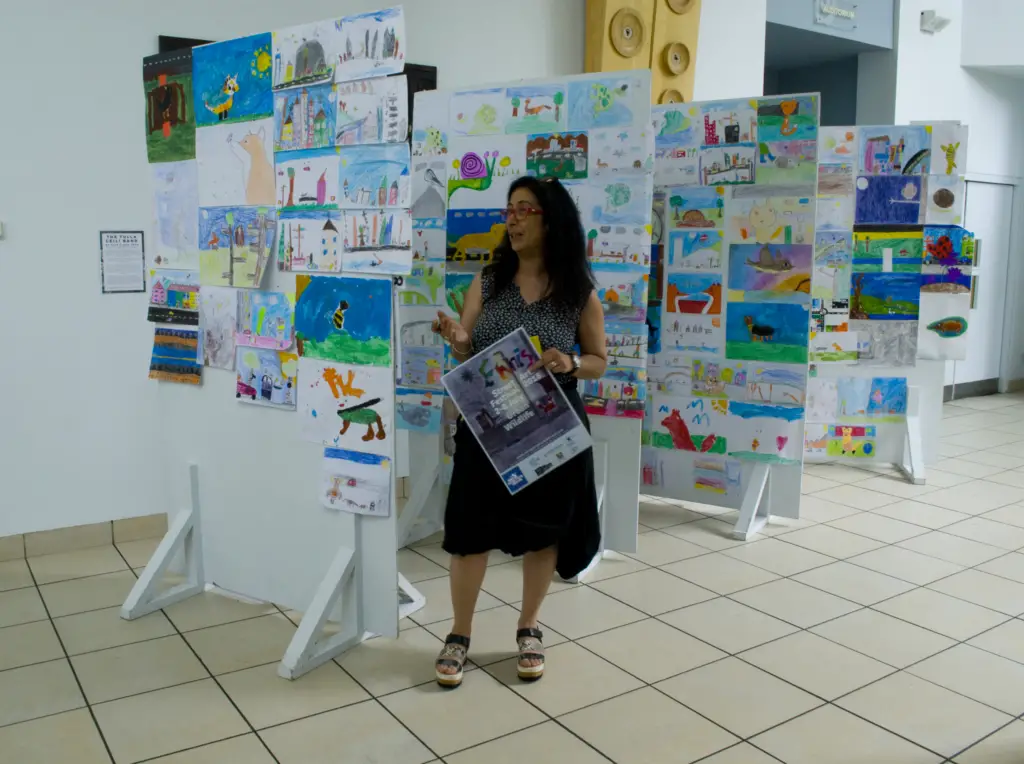 Support from groups such as the Arts Council, Clare County Council, Ennis Municipal District and sponsors were highlighted as essential to the existence of the Ennis Street Arts Festival. Mayor of the Ennis Municipal District, Cllr Paul Murphy feels it is important these bodies continue to give their backing. "All of these festivals rely on voluntary manpower and obviously they require a bit of financial aid aswell, without money you can't go too far and you can't go around shaking buckets the whole time, you need help and support, when you've got volunteers that are willing to put in the work and try make Ennis a better place to visit, that has to be rewarded and that's thankfully how Clare County Council can do so".
"It brings in a different type of visitor to the town, the amount of people that are there that are interested in arts, crafts, music and stuff like that, they don't really get a proper chance to showcase their talent so to have a week like this in July in Ennis is fantastic", the Fine Gael councillor added.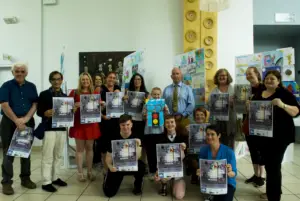 Cllr Murphy is also hoping for nice weather and believes the support from Clare people during the weeklong festival helps to make it a success. "That creates the whole buzz and atmosphere, just look up the road at Galway and the amount of festivals they have happening throughout the year I'd say they have something every weekend and that footfall hitting the streets creating the buzz and obviously the weather helps if we can get the fine weather but it's all about getting the footfall there and creating a feel good factor around town".
Forty one events have been confirmed for Ennis Street Arts Festival thus far. Of this tally, thirty three are free to the public.