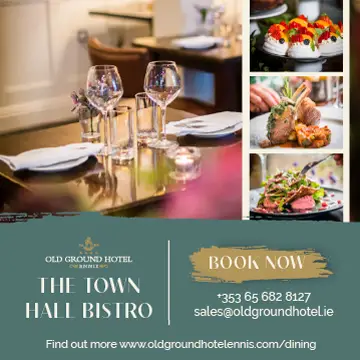 *Photograph: Chris Bellew (Fennell Photography)
Clare woman Rosita Boland has been named Journalist of the Year.
A senior features writer with The Irish Times, Rosita was announced as the Journalist of the Year at the NewsBrands Ireland Journalism Awards which took place in Dublin on Thursday.
On top of this, the Ennis native was awarded the 2018 Scoop of the Year for her interview with Ricky McDonald. He was the former boyfriend of Ann Lovett and spoke openly for the first time on the circumstances surrounding one of the saddest stories in recent Irish history. Ann died in 1984 after giving birth at a grotto in Longford.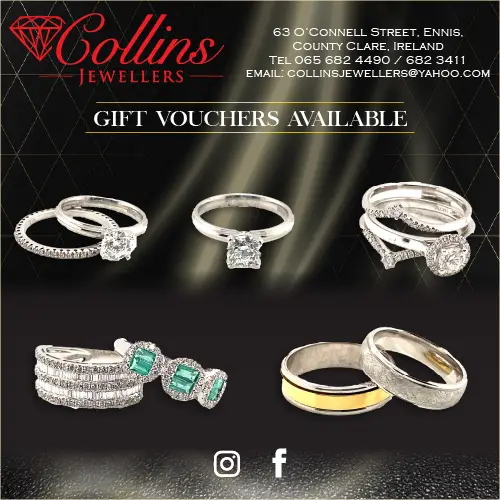 Vincent Crowley, Chairperson of NewsBrands Ireland, and Jerry Kennelly, the Chairman of the Journalism Awards Judging Panel presented the awards which were sponsored for the third year by the National Lottery.
Kennelly described Rosita as a journalist who is "naturally gifted with an uncanny perception and blessed with a trustworthiness bestowed by those who confide their stories in her. This journalist's work helped amplify on one of Ireland's most unexplained scandals of the 1980s, the death of Ann Lovett in 1984. If journalism can rightly be called the first rough draft of history, this outstanding interview with its understated and simple clarity of expression finally filled in the gaps of an incomplete chapter of the nation's records."
In addition to the overall Journalist of the Year prize, a total of 26 category awards were presented at the ceremony in Dublin's Mansion House including News, Sport, Business, Campaigning Journalism, Crime, Foreign Coverage, Investigative Journalism, Digital Excellence, Showbiz, Political Coverage, and Young Journalist.
Ms Boland has previously published a collection of poems Muscle Creek in 1991 and two travel books. In 1997, she won the Hennessy Award for First Fiction. On Twitter, she extended her gratitude to those that passed on their well wishes, "Thanks so much to everyone for their lovely messages. I'm proud to work for a paper that allows its journalists time to dig into stories".
A daughter of Joe and Catherine, Rosita previously wrote about her father's involvement in the purchase of the Cliffs of Moher during his twenty three year term as Clare County and Ennis Town manager.
This year, NewsBrands Ireland launched the 'Journalism Matters' campaign which saw the country's newspapers, local and national, unite to highlight the vital role the press plays in a vibrant democracy and call on the Government to support measures to ensure the industry's survival.