PICTURED: Ennis U15s scum down against Shannon
By Dearbhla Parry
U15: Ennis RFC 7 – 40 Shannon RFC
On Saturday the 15th of September, the Ennis RFC U15s returned for the new season against Shannon at Lee's Road.
Ennis were led by captain Ciaran Sheehan and were supported by Tadhg Bane at flyhalf. Evan Cusack provided a stable fulcrum at scrum-half for the first half of the game. Ennis showed a spirited display fielding a team with 5 debutants.
Two tries in the first 20 minutes of the game gave Ennis a 12 nil, and soon after suffered a yellow card. However, they pulled through when Tadhg Bane scored a try, which he converted himself. At half-time, the score stood at 12 – 7 in Ennis' favour.
In the second half, Ennis made several changes to the game to give game time to the full panel. Positional changes were made due to injuries and saw some players in unfamiliar positions. Shannon also unloaded their bench, where several former U16 players were able to gain some development play. Yet, in the last 15 minutes, Shannon pulled back.
The Ennis RFC showed promise and can look forward to a great season.
Ennis U15: Thoma Rynne, Conor Molloy, Cian Earle, Ciaran Sheehan, Sean Hanrahan, Donnacha Begley, Donnacha Byrne, Evan Cusack, Frank O'Sullivan, Iwan Phillips, James Moloney, James Nihill, Jamie Sheerin, Oisin Considine, Oisin Galvin, Radoslav Petric, Ronán Killeen, Shaun Roche, Tadhg Bane and Tom Fitzpatrick. The Panel Officials were Darren Earle and Finbar Fitzpatrick.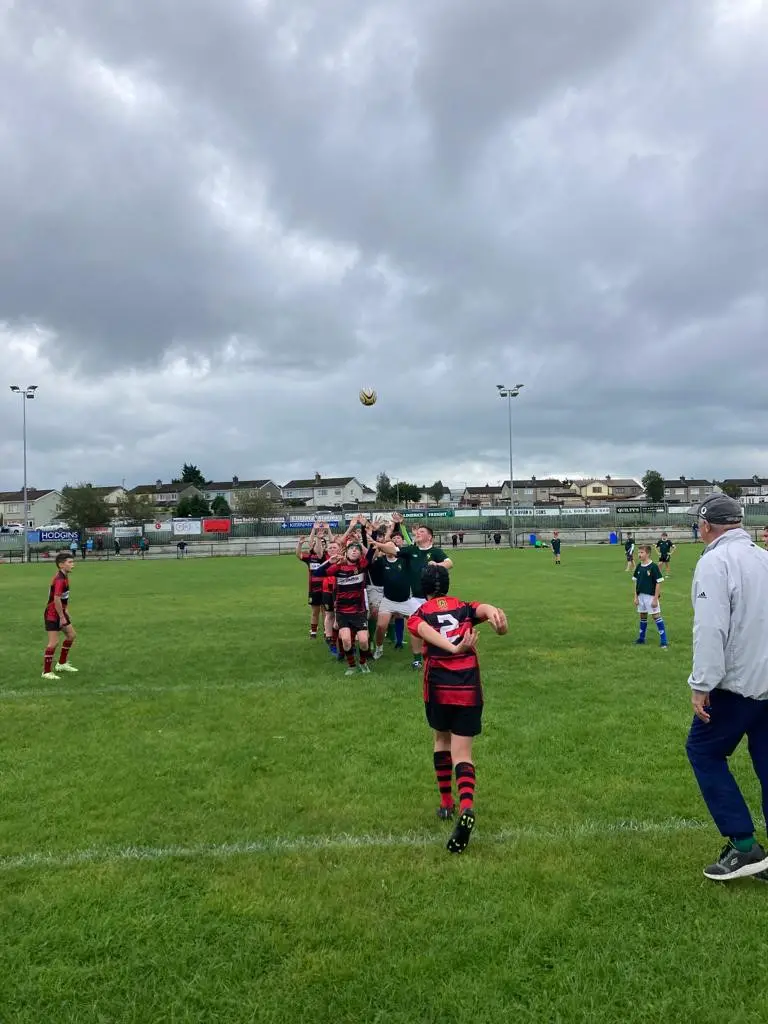 U13: Ennis RFC 19 – 15 Thomond/Richmond
The Ennis U13 team came out victorious in the first game of the season during the U13's Development League on Sunday the 17th of September.
In the first half of the game, Ennis were seen moving the ball wide and moving the opposition pack around during early exchanges. This tactic soon paid off as Robbie McMahon raced through for the first try and then shortly after, a second try. Both tries were converted by Ben McAllister. After Thomond/Richmond scored their first try, Ennis stretched their lead through a powerful run and try from Colm O'Gara. Ennis defended well and maintained the lead until the final whistle.
Panel players included Alexander Labuhn, Ben McAllister, Cian Friel, Colm O'Gara, Conor McMahon, Dara Ryan, Donnchadh Warner, Dylan O'Loughlin, Finn Ellingstad, James Howard, Luke Phillips, Michael Meere, Mícheál Thornton, Niall O'Connell, Oisin Hough, Paraic Keane, Robbie McMahon, Sean Costello and Thomog Ryan.
Panel Officials included Dave McDonagh, Denis O'Connell and Niall Thornton.
U16: Ennis RFC 48 – 7 Richmond RFC
Thomond/St. Mary's was the site of the Ennis v Richmond match on Sunday the 17th of September, where Ennis displayed another victory in only their second game of the season.
Paddy Sweeney scored an 11 minute try, which was then converted by Cian McAllister, who also scored a 16th minute penalty.
In the second half of the game, Oran Considine, Darragh Fahy, Cian O'Connor, Ruairi Keogh and Oisin Vaughan scored tries, with Cian McAllister taking 5 more conversions, resulting in a victory for the Ennis RFC and the signs are optimistic for the season ahead.
The Ennis U16 team consisted of Ali Gram, Malachy O'Halloran, Cian MacGearalit, Cian O'Connor, Sean Maher, Paddy Sweeney, Emmanuel O'Morodian, Danny Molony, Ruairi Keogh (captain), Cian McAllister, Fionn Guthrie, Darragh Fahy, Oran Conaidine, Conor Haran, Oisin Vaughan, Kristian Burke, Conor Lyons and Jamie Cullinan.
U18: Ennis RFC v Fethard
The Senior game between Ennis and Fethard has been postponed. The walk over awarded senior progress to the semi-final of the McInerney Cup at St. Mary's.
Fixtures:
Senior Men Semi-Final McInerney Cup: Ennis v St. Mary's
Thursday 21st September
Kick-off at 7:30 in Corbally
Senior Men Tour Game: Ennis v Castelldefels Rugby Club Barcelona Spain
Saturday 23rd September
Kick-off at 3:30 in Barcelona
U18 Girls Aside Tournament: Ennis v Ballincollig
Sunday 24th September
Kick-off at 10:00 in Ballingcollig
U14 Boys: Ennis v Ballina/Killaloe
Sunday 24th September
Kick-off at 11:00 in Killaloe
U15 Boys Friendly: Ennis v Ballina/Killaloe
Sunday 24th September
Kick-off at 13:00 in Killaloe
Senior Women Friendly: Ennis v Bruff
Sunday 24th September
Kick-off at 13:00 in Bruff