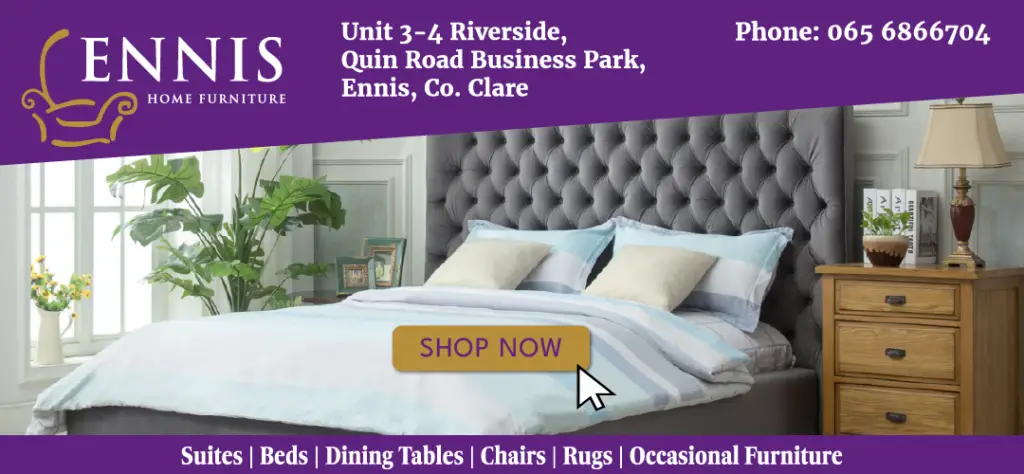 *Abbey Street car park. 
PLANS FOR A €25m development in Abbey Street car park and the construction of a temporary car park in Francis Street costing €1m need to be paused, new proposals to go before the Ennis Municipal District will argue.
On Tuesday, Cllr Johnny Flynn (FG), Cllr Pat Daly (FF) and Cllr Tom O'Callaghan (FF) will lodge a proposal before the Ennis MD requesting the Ennis 2040 DAC to pause their plans for the Abbey Street carpark redevelopment.
This will be debated by Ennis councillors next week while the April meeting of Clare County Council was due to hold a vote on the proposed €1.1m transfer to Ennis 2040 DAC for the Francis St development. The Clare Echo understands that this vote has been delayed as senior officials in the local authority want to discuss the Ennis 2040 strategy with elected members behind closed doors before putting the matter to the floor at the May meeting.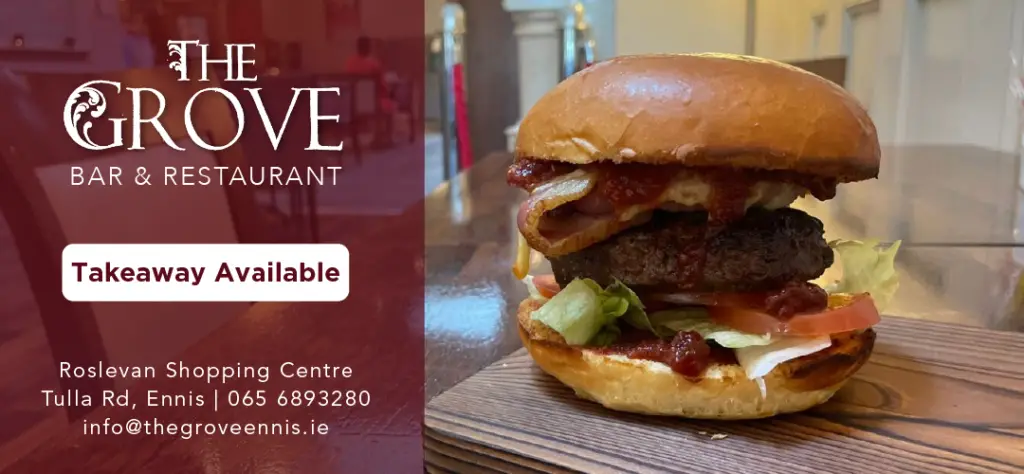 Listed as the first project in the strategy's programme of town centre transformational sites, the Abbey St proposal will consist of a large retail and office development in the town centre with extensive landscaping and high-quality public realm. It aspires to create over 100 permanent jobs when completed, create a town centre footfall of 20,000 weekly shoppers and add 200 jobs during construction.
A deficit in car parking spaces has long been espoused by elected representatives. As far back as 2003 in advance of the Ennis Town and Environs Development Plan, officials within Ennis Town Council undertook a car park study which concluded that the town centre was "operating at under-capacity in the region of 1,000 spaces".
In an analysis of car parking within Ennis from 2008-2018, it was outlined that Abbey Street car park accounted for the biggest source of revenue for the local authority on parking fees within the county town.
Speaking to The Clare Echo, Cllr Flynn stressed the need to pause the plans. "There is a risk of a loss of jobs and businesses closing. The Abbey Street car park has been used for the Christmas market, for events like the Fleadh, homecomings for victorious hurling teams, we need it is a civic space so the idea of spending €1m on a temporary car park to replace that in Francis Street the feedback I'm getting is that the public don't want it, they want Abbey Street left alone and predominantly housing to be put into the Francis Street site".
According to Cllr Flynn, the car parking spaces in Abbey Street "bring in somewhere between a quarter to a third of a million euro annually in car parking fees which is crucial for running the town and the Municipal District. The revenue for parking in Francis Street was only one hundredth of that, people won't park that far away and do short-stay parking".
Removal of such funds is something the Council cannot afford to do, he said. "It will take away from running services like providing valuable services like providing housing, the upkeep of existing housing stock, I believe the Francis Street site is a fantastic site and it could be really well developed. Instead of 45 apartments you could have twice that number from tall buildings to lower cottages on Francis Street, retain those and upgrade them, you could have a mix of sheltered accommodation for people who wish to retire or older people, affordable housing for people who want to get on the market, social housing and some private, you could get a proper mix in there and have ninety housing units on the site which would regenerate that area and bring people back into that area".
He added, "Ennis 2040 was drawn up at a time when it was envisaged and dreamt up at a time when there was low interest rates, all the economies in Europe and worldwide were flying it, now we have Ukrainian war, interest rates rocketing and a cost of living crisis, I don't believe spending up to €25m building a new building in Abbey Street makes sense at all, similarly below in Parnell Street they shouldn't be proposing to build on top of the taxi rank. The Ennis 2040 plan is very important, we need a vision for the future but it needs to be flexible to change with local, regional and international circumstances, the plan itself in Action 25 recognises the importance of short stay car parking in the town centre, it talks about the increased population expected, I believe the building on the car parks is contrary to its own action plan which is about improving and enhancing parking in the town centre".
In a statement to The Clare Echo, Chief Operating Officer with Ennis 2040 DAC, Kevin Corrigan detailed that the strategy was completed in 2021 by international experts on behalf of Clare County Council "after two years of study, analysis and extensive stakeholder consultations with local representatives, local communities, and businesses. Ennis 2040 was endorsed by Ennis Municipal District and Clare County Councillors in 2021 and recently the transformational sites were included in the Clare County Development Plan 2023 – 2029 which was adopted unanimously by Clare County Council".
Regardless of activities within the Council Chamber, he said they were focused on making the strategy a success. "Ennis 2040 D.A.C. is focussed on implementing the Ennis 2040 Economic & Spatial Strategy to deliver major investment and employment while also delivering on the vision of a vibrant and sustainable Ennis Town Centre for future generations living, working, shopping and visiting the town".