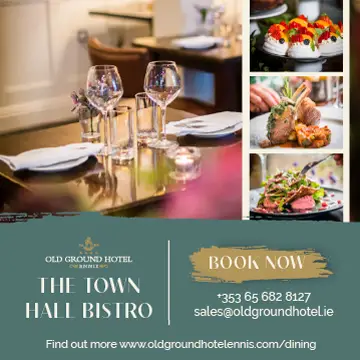 *Bernadette Moroney
PHYSIOTHERAPISTS will experience an influx of demand for post-pandemic related care, it has been predicted.
Bernadette Moroney proprietor of Clare Physiotherapy & Sports Injury Clinic on the Cahercalla Road in Ennis, told The Clare Echo that a number of factors – including people restricting their movements, and more people working from home – will lead to an increase in demand for services available at clinics such as hers. There are genuine concerns that members of the public "are going to become frail" due to long stretches of cocooning which has at times been advised to older members of the community under government direction.
"The HSE are putting plans in place for this rush of demand for post-Covid rehabilitation. Anybody will become deconditioned if they're bed bound for a while, anybody that comes home from hospital is very weak whether they've had Covid or not. Many older people who are restricting their movements are often not exercising adequately. Over time this may lead to impaired balance, decreased mobility and subsequent falls. So we're waiting for a tsunami of post-Covid rehab," explains Bernadette, admitting that she has personally witnessed people deteriorating physically in the last year.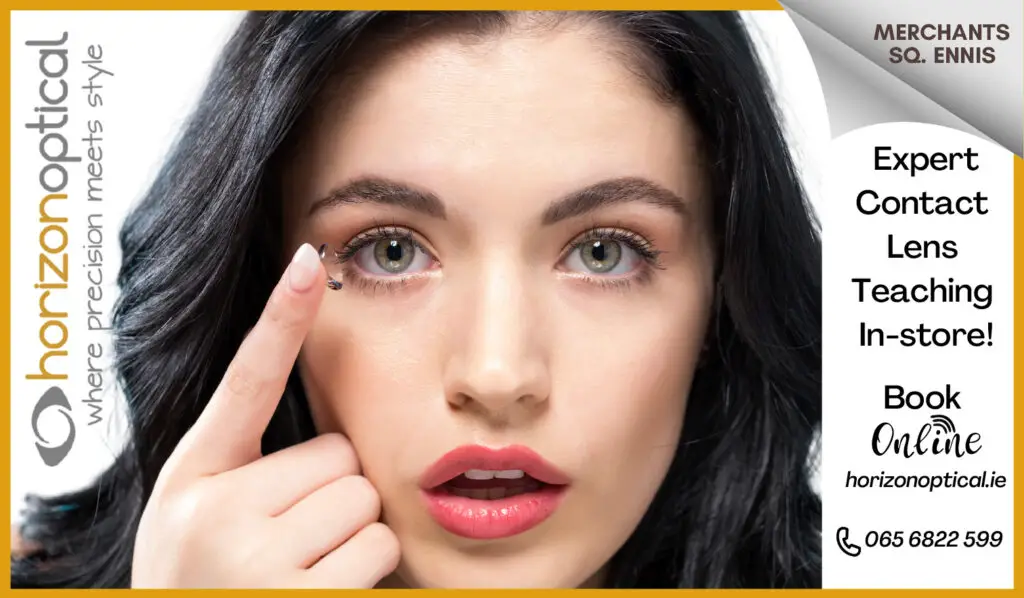 The Ennis native also argues that people who now work from home could be exposing themselves to back and neck pain as they cut out something as seemingly benign as daily walks to and from the office from the car park. Ergonomically incorrect home offices further contribute to this issue.
Clare Physiotherapy & Sports Injury Clinic opened in 1995 in Steele's Terrace, before moving to Cahercalla in 2000. There, Bernadette along with her long-time receptionist Loretta O'Regan and fellow physiotherapist, Dysart native Adrian Corry care for their loyal client base, with patients ranging across all ages. Cases which their team most typically see include treatment of back pain, neck pain, sports injuries, frozen shoulder, rotator cuff injuries & repairs, tennis elbow, heel spurs, Achilles tendinopathy, arthritic knees, post op care for hip and knee replacements, along with care of the elderly.
The clinic recently invested in a Shockwave Unit. Bernadette explains that shockwave Therapy is now at the forefront of treating some musculo-skeletal type injuries that have been resistant to more traditional types of physiotherapy. Shockwave effectively helps to reboot the healing process by acting as a pro-inflammatory intervention and restarting the healing process.
The clinic has also been providing the specialised service of Dry Needling for over 10 years now.
Mother-of-five Bernadette continues, "Some people are afraid to come to physiotherapy because they think only young sports people should be coming but many of our clients would be over the age of 45, it's not just a service for young sports people. We believe that nobody should feel afraid about coming to physiotherapy".
Over the years, Bernadette has built strong relationships with GP surgeries across Co Clare along with consultants from her early days working at facilities such as Bon Secours in Galway and much of her business comes from referrals from medical experts. In 1995 she was one of only two physiotherapy clinics in Ennis, today there are more than a dozen and she believes this can only be a good thing for the industry. "More people are aware of what physiotherapy can do for you so it hasn't really affected us. Competition is good because it keeps you on your toes.
Due to Covid-19, the business has been impacted in many ways including more spaced out appointment times and the introduction of costly PPE equipment and essential cleaning procedures. Meanwhile the growing industry continues to evolve, driven by current circumstances and Clare Physiotherapy now offer online consultations as part of their process. "Online consultation takes a half hour; while we can't provide hands on treatment we can go through an online examination, form a diagnosis, prescribe exercises online with them and give good advice. I wouldn't think any local physiotherapist provided that service prior to Covid, there has been a rising demand for it."
Physiotherapists at Clare Physiotherapy Clinic are registered with CORU. CORU is state registration body that protects the public by regulating Health & Social Care professionals. It is also one of the very few clinics in Clare to be on the Irish Life Health Back Up Panel. This means that following approval from ILH, if a clients is suffering from pain of spinal origin, they can attend up to six sessions of physiotherapy for €50. When the six sessions are complete, the clinic then invoices ILH for the remaining five sessions of physiotherapy.
Please visit https://clarephysio.ie/ or call 065 68 40931 for more information.