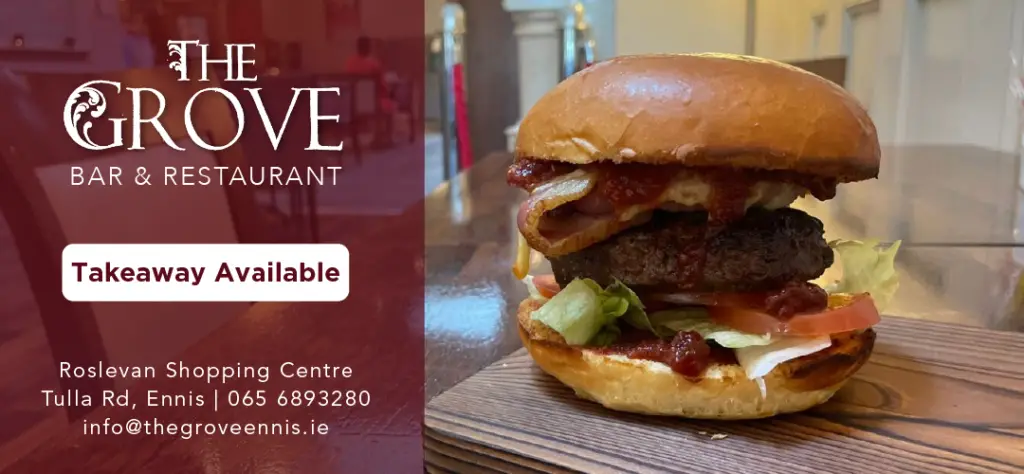 Tributes have been paid to two teenage boys who drowned at an unused quarry site in Roslevan, Co Clare on Thursday.
Fifteen year olds Jack Kenneally and Shay Moloney were swimming with a group of friends at a quarry on the Tulla Rd near Knockanean. An alarm was raised at approximately 3:30pm after the boys disappeared below the surface water and did not re-emerge, an extensive operation followed.
Both Jack and Shay played together with Ennis RFC and an emotional statement has been released by the rugby club which reads "Our brothers in arms. Our warriors when the going got tough. Our leaders when the pressure came on. Our pride when they took the field. Our joy when they lit it up off the field. Our devilment when it all got too serious. Our gentlemen always. Our terrible, terrible loss".

President of Ennis RFC, Richard Murphy said the club is devastated, "Shay and Jack were the heartbeat of our successful u15 squad. They were the guys that lead from the front, the guys that carried the fight, the guys that made the difference.
"As well as developing into exciting rugby players, both Jack and Shay were developing into fine young men who were a credit to their family and friends. As resolute and fearless as they were on the pitch, they were as funny, engaging and inspiring off the pitch. Our club was a better place for having them as part of it and their absence will be keenly felt.
Jack was a second year student at Ennis Community College. School principal Brian O'Donoghue commented, "This is a terrible tragedy for the Kenneally family, our school and our community. Jack was a talented rugby player and played for Ennis RFC. He was so proud of his achievements as we all were. Jack will be greatly missed by his fellow students and teachers", O'Donoghue said in a release issued on behalf of the school.
Shay attended St Flannans College and was due to commence his Junior Certificate this coming Wednesday. Fr Ignatius McCormack is principal of the school said "We are deeply saddened by these events". He extended prayers for the deceased and their families and friends.
Both schools have implemented critical incident management plans. Psychologists from the National Educational Psychological Service (NEPS) have been guiding teachers in their efforts to support students at this time.