*Photograph: John Mangan
Tensions mounted at a fiery meeting of Ennis Municipal District on Wednesday as the topic of pedestrianisation in the county town was put into the spotlight.
Councillors were split on calls to "reopen the town" with Cllr Johnny Flynn (FG), Cllr Clare Colleran Molloy (FF), Cllr Mark Nestor (FF) and Cllr Pat Daly (FF) all voicing passionate arguments to alter the temporary mobility plan while Cllr Mary Howard (FG), Cllr Ann Norton (IND) and Cllr Paul Murphy (FG) advocating for patience.
Brought to the floor by Cllr Flynn as urgent business, he requested that Abbey St and Bank Place be reopened plus alternative measures be implemented to deal with the flow of school traffic in the town.
Ennis was described by Cllr Colleran Molloy as "a town in lockdown". She said the measures needed to be customised and labelled the current mobility plan as "overkill".
An "ulterior motive" of councillors who began the discussion was questioned by Cllr Howard, "I don't have a business in the town". She said none of the councillors could come close to matching WHO with their knowledge on COVID-19. "The quaintness of our town with our medieval street is now our problem," the Mayor of Clare commented.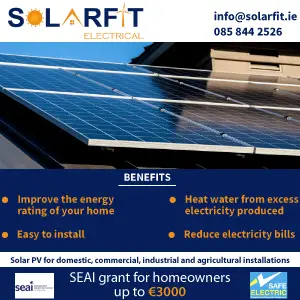 Noting that the matter was "a contentious issue," Cllr Norton detailed that the mobility plan only came into being because of COVID-19. She remarked that school children could be knocked down while queuing for their lunch if cars were let back on the streets of Ennis. "The Council is not trying to take from businesses," Norton insisted.
Measures introduced in May were no longer relevant to Ennis, Cllr Nestor believed. He claimed that Carmody St had now turned into a car-park and warned of the impact the mobility plan was having on businesses, "we could have a number of doors closing". He urged the Council to stand by the personnel operating businesses.
Mayor of Ennis, Cllr Murphy reminded the meeting that a review on the mobility plan was forthcoming. "We have a red alert in Limerick City and it is only 20 miles away," he flagged. Cllr Daly remarked that the discussion "one of the biggest debates I've seen" as he backed calls to reopen parts of the town.
Senior executive officer, Leonore O'Neill appealed to councillors to remain patient. Senior engineer, Sean Lenihan confirmed that he would bring the concerns raised to senior members of management in the Council. "COVID-19 hasn't gone away, we have to learn to live with it".