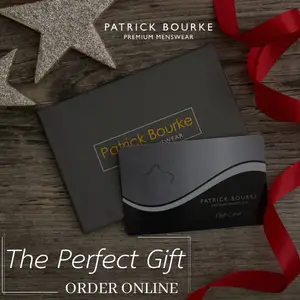 Anne Leyden has been running Ennis Gourmet Store for 23 years now. As one of the first gourmet stores within the town, the original concept was to bring the best of Irish and Continental foods to Ennis.
A food scientist by trade, Anne travelled extensively throughout Europe, Australia and America, tasting the best of what the world had to offer, before deciding to settle down in the Clare capital.
Speaking to The Clare Echo, Anne discusses how Ennis Gourmet Store budded from humble beginnings to a bustling business renowned for its collection of hampers, musical events and summertime terrace as well as the importance of her transition to online trading throughout 2020.
"The first few years were phenomenal," Anne states, referencing how Ennis Gourmet Store was established as a novel, niche market at a time before supermarkets got in on the gourmet food line. Artisan made and with the finest ingredients, Anne asserts that, "You know you are buying a good product that people can stand over. It's a brand name that you know is going to be good. It's going to be unusual gourmet food they don't usually get. It introduces them to food they wouldn't normally eat."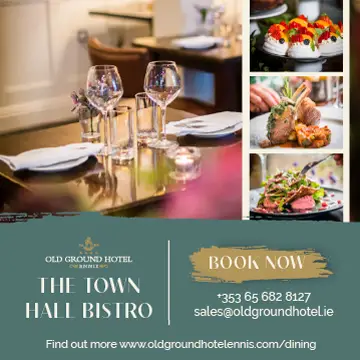 Supporting local is one of the key elements in Ennis Gourmet Store's business model and this is strongly reflected in the contents of its hampers. Available from the store and online are Christmas Hampers, Clare Hampers, Cheese Hampers, Ladies Hampers, Gentleman Hampers and Corporate Hampers amongst many others. "The Clare Hamper is very popular," Anne admits.
Adding, "It contains the best of local Irish food. Inside is smoked salmon, local goat's cheese, Carrygerry House pudding and Tuamgraney chocolates. All the products are local and you feel like you are supporting locally too. It is lovely to give a gift of Clare to somebody. I find that a lot of people send it to others who are not from here, to introduce them to the food." Before setting up Ennis Gourmet Store, Anne worked for seven years in the Burren Smokehouse which has led to her strong support of local food produce.
Anne operates the store with her French partner, David Lasbleye, who worked as a Maitre D in Mitchelin star restaurants in France, England, and Ireland. Also, on board, are Tom Rafter who has been with the business for about 10 years as well as Frenchman Michel Bonamy, a keen musician. Ennis Gourmet Store has strong musical ties and Anne propounds that the business seems to attract musicians and through various musical events organised on site throughout the year, have managed to accrue a large following. "Our terrace is very well known in the summertime for serving tapas, cheese plates and musical concerts. We usually bring in a jazz band and have various Irish musicians. We do different little nights. This is all on hold now because of the pandemic," Anne explains.
Like many business owners, Anne has had to make the full transition to online trading throughout Level 5 restrictions. Through the support of the Local Enterprise Office and a trading online voucher, Ennis Gourmet Store has been able to display their full complement of hampers online, available to purchase through their website. Anne states, "I found the LEO fantastic. At the time, I was nervous of technology, as you would be. I had a website, but I wasn't fully using it. They helped me from start to finish. This made my business go to different levels. I'm very happy that I did it. I'm getting loads of orders online. It has proven really successful. I encourage other people to do it."
Anne would like to thank all her customers and everyone who has supported Ennis Gourmet Store, "Especially during this difficult time." Adding that, "It will be lovely to see Ennis full of people again. If everybody adheres to the public health guidelines, we will be okay. Let's hope everyone has a good Christmas and a safe one."
Hampers are available to purchase directly online at: https://gourmet-hampers.ie/shop/ and Anne urges anybody that would like to tailor make her hamper to either call into the store or phone the shop at: +353 65 684 3314.
This article has been brought to you as part of our Click for Clare series. To shop at Ennis Gourmet Store, click HERE. To browse our Click for Clare directory, click HERE.