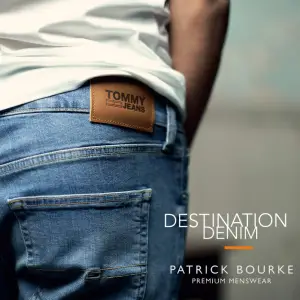 Clare Colleran Molloy was unanimously elected as the Mayor of Ennis at the AGM of the Ennis Municipal District.
She was proposed for the post by Cllr Pat Daly and seconded by Cllr James Breen. The Quin native succeeds Cllr Paul Murphy as Mayor and he has been elected to the position of Deputy Mayor.
Family, friends and supporters of the qualified barrister packed the public gallery for the AGM. Cllr Colleran Molloy got emotional during her speech when mentioning her mother Dolly who is currently receiving treatment at the Galway Clinic and was unable to make the meeting. Her ninety two year old mother had picked out her shoes and outfits two months in advance. Clare also remembered her father Jack and brother Jarlath, both of whom are now deceased.
She described growing up in a family of fourteen as "a bootcamp" and recalled her early years, "Quin was the centre of my world". Ms Colleran Molloy highlighted her honour at being the Mayor in the final year of this District which will have a new look after next year's local elections. "Ennis is on the cusp of huge things, it is ready to take off", she asserted.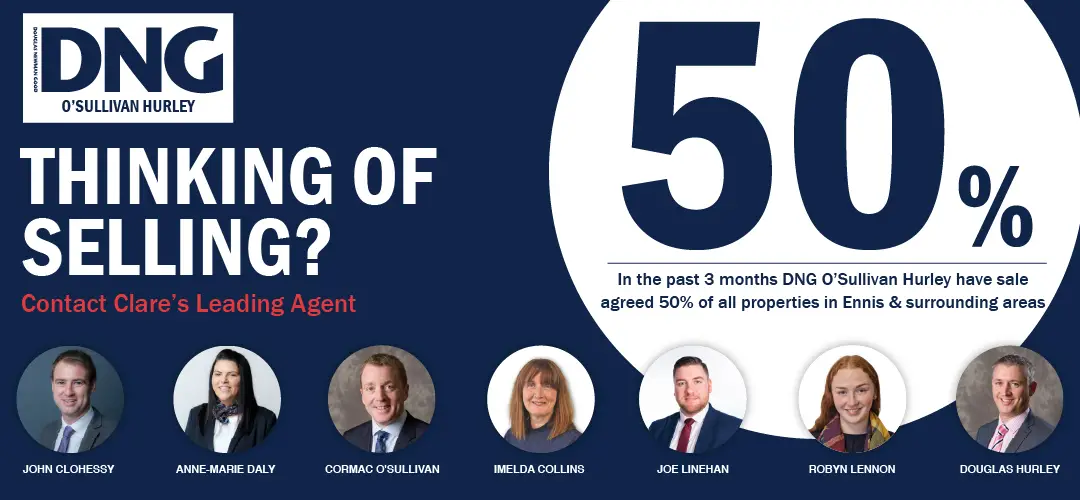 In conversation with The Clare Echo, the Fianna Fáil councillor felt being surrounded by close friends and family was a way of giving back. "I don't know how you measure pride but it's certainly very very high. It was just a fabulous experience to be giving this opportunity, really really moving to see the public gallery full of my family, friends and people who have been supporting me all along, it's so nice to be able to say thank you very much thanks for being here".
Only three female councillors sit on Clare County Council and the trio are all members of the Ennis Municipal District. Cllr Colleran Molloy is hopeful the exposure of being the Mayor of Ennis will encourage more women to run for political office.
"I know myself from growing up role models are very important. I explained in my speech life unfolds in funny ways, you don't know how you end up in certain positions. I don't recall having role models myself so I'd like to think that in some small way I might be a role model. Nobody is suggesting that the men are doing anything wrong it's just to create a bit more balance in the representation because females do make up fifty percent of the population so it would be better if we had more than twenty percent representation.
"I really believe that the three councillors in the twenty eight member Clare County Council they make up a little more than ten percent so we need to get that up a bit better. Of course the interesting thing is that the three councillors are all in the Ennis Municipal District so you could argue is it an urban thing or whatever I don't know. I think we need to encourage women throughout the county and now with the county divided into five districts there's a lot of change that can happen, an awful lot of new things can start unfolding in the coming year before the next council is elected".
Indeed it was the input of one woman, Clare's youngest sister, Colette that prompted her to enter the political world. "It's just amazing how a comment like that can affect your life, I didn't come from a politically active family, we were just a big family that got on with things, a lot of us. Mam and Dad had to really work to keep us going and get us educated so you just don't know what that comment might be to get you to go in a certain direction and it was in fact as you reminded me back in 2011 my sister Colette who said 'Clare why don't you go into politics'. Of course the timing was pretty bad, Fianna Fáil had just been given a trouncing in the General Election and the economy was pretty bad. It's amazing how one little comment can sow the seed and things develop from that".
Of what she's aiming to achieve in her twelve month tenure, Cllr Colleran Molloy laughs "There's so much". She added, "the County's CEO Pat Dowling knows that without a good plan we cannot move Ennis forward in its new stage of growth and there's no question about it, Ennis is going to grow in population substantially. The Ennis Municipal District right now is in or about 30,000 plus, it is expected that by 2040 we will be in or about 50,000 plus so that's a lot more people. An awful lot more infrastructure and demands needed, opportunities all of that. The reason I'm bringing up that is at least the CEO of the County realises money has to be spent on a plan, a strategy and assuming that we've overcome the worst of the recession and monies are now flowing we need to be able to tap into those billions to make things happen in this particular part of the country, Ennis.
She continued, "You see the National Planning Framework that's been much discussed that has identified Galway and Limerick as metropolitan areas but we need Ennis to be the main town that benefits from funding because if you're not in the plan and it's not set out as an objective the funding won't flow towards it, that's now ongoing and in September the draft of that will be ready to be published. I look forward to some real traction on that in the coming year, there's so much, we're going to have festivals, Fleadh Cheoil na Mumhan let's hope we can have a bigger or that being so big that it becomes a major festival on a yearly basis".