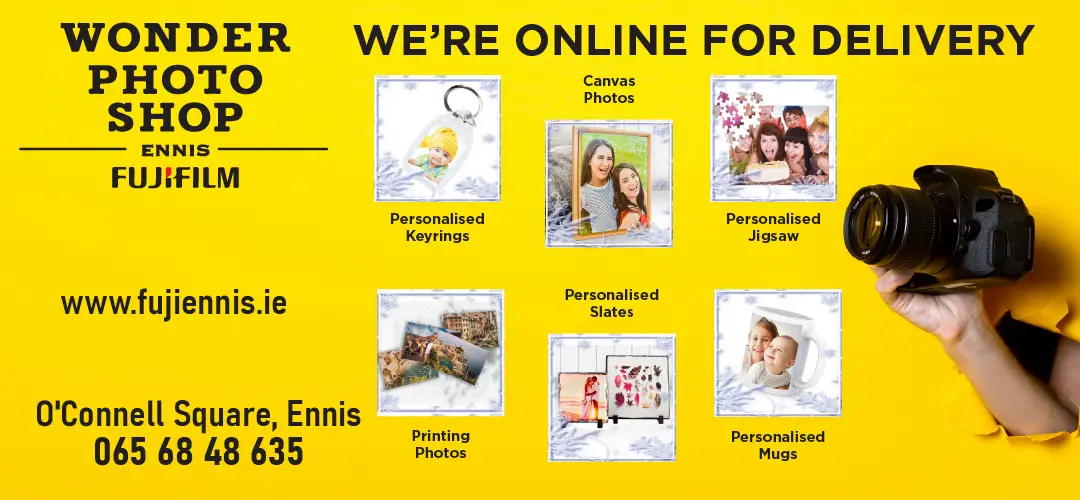 A little less than a fortnight ago, John Hanrahan and Sarah Mulvihill of Castlewood Park, Ennis, were in the process of renovating their sitting room, and were looking to replace their current fireplace with a brand-new stove.
After removing the fireplace, they came across a postcard that had been purposefully sealed up within the structure, for the last 18 years. Dated October 2002, the postcard belonged to previous owners Andy and Kath MacDonald. It gives details about the couples move in date, August 1st of the very same year. At the time of writing, Kathleen had just finished chemo for non-Hodgkin's Lymphoma. The postcard ends with "Fianna Fail elected – again", informing that the pair were proud Labour voters at the time.
The postcard was then subsequently lodged behind the fireplace, unbeknownst to a series of homeowners for the next 18 years, before finally making its way into the hands of Kerri MacDonald, the daughter of Andy and Kathleen, in Warwickshire, in the United Kingdom. After discovering the postcard, John approached neighbours within St. Michael's Villas and Castlewood Park in search of a human connection to the mysterious message.
Eventually, John got in touch with Mark MacDonald, grandson of Andy and Kath and the son of Kerri. Castlewood Park was like a second home for Mark and his brother, who spent their summer holidays in Ennis, playing soccer within the Villas. "The postcard brought something special to all of our family here", Kerri tells. "It's like getting a letter from my mum nine years after she died," she added. Who were Andy and Kathleen MacDonald and what happened to them after they sealed up their rectangular, ink-embedded time piece?
Kathleen was brought up in Gort and later emigrated to England at 15. Andy was from Scotland and joined the navy as a teenager. The couple met in Weymouth, England and travelled all over the world due to the nature of Andy's job. They had three children, born in all corners of the world. Kerri was born in Australia after her parents moved there from Singapore. It wasn't until she was 18 that they finally set up shop in Ennis. Kerri remembers living with them in Andy's father's house, which they had bought off him down by the railroad tracks.
Andy's father used to work for the local railway network. Andy worked as the ISPCA Inspector in town and her mother worked at the local hospital run by nuns. Of all the places that the couple lived, Kerri remarks that Ennis was by far their favourite. "Dad loved life in Ennis. He loved Ireland. He lived in Ireland longer than he ever did in his home country, Scotland." They eventually decided to downsize to Castlewood Park, where their presence would once again be felt, more than a decade after their departure.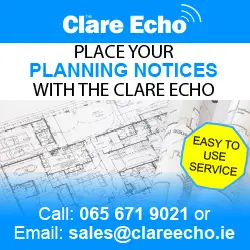 "When they sold the railway house, they split the profit they made and my mum bought an apartment in Spain and when my Dad retired, he moved over to Spain permanently as well. They were there until the end. At the time of the postcard, my mum was diagnosed with non-Hodgkin's Lymphoma. She battled that for a few years, but in the end, she had different cancers for about 10 years. She got taken into hospital and then her organs just gave up. It was funny, because I had phoned my Dad on the Thursday. He said she wasn't well, so I booked a flight for the Friday. I got there, saw her and then as we were just heading out for lunch, they phoned us to tell us she had just passed away. It was like she had held on because she knew I was coming over".
"He was a man of few words and after she died, I did try to talk to him about it. I said, Dad, listen, it's okay to cry you know. I kept going back to see him after she had died. He managed to hold on until three years ago. He really missed her; he was really lonely without her".
Now living in Leamington Spa, Warwickshire, in the UK, Kerri along with her children and in particular her sons, who idolised their grandfather, were in shock when they first heard about the postcard. Mark, her son told John that Andy was an amazing man and that he had done so much for him and his brother when they travelled over to Ireland on their summer holidays, as kids. On a final note, Kerri tells of the sentimentality of the transtemporal timepiece:
"I could not believe it when my son sent me the photograph of the postcard. I thought, what on Earth is this. I'm looking at it and I'm thinking, this is my Mum's handwriting. She had such bad handwriting; we could never read her handwriting. I had to read it three times before I could understand what it was about. We were used to that. It was really a blast from the past. It brought it all back. That time. Everything that happened. Her phoning me to tell me she had cancer. Things like that. She had come to terms with it by the time she had told us, but it was a bit of a shock for us. I'm so glad that we found it now, while we are all alive. It wouldn't mean anything to anyone else".