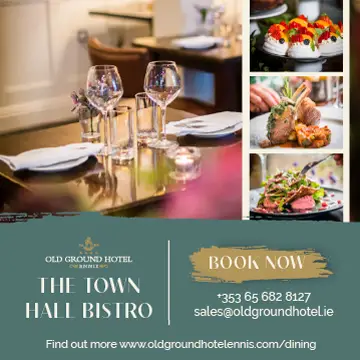 *Plans for the Ballymacaula development were debated by Ennis councillors. 
PLANS FOR ENNIS' largest ever private housing scheme will have to be reduced, local councillors have argued.
Via the Strategic Housing Development (SHD) scheme, Glenveagh Homes lodged plans for a €65m 289 home scheme directly with An Bord Pleanála at the end of August.
It is made up of 125 three-bed townhouses, 74 3/4 bed semi-detached homes, 66 two bed townhouses, 12 two bed duplex and 12 one bed maisonettes across a proposed density of 32.5 hectares. A creche catering for up to 60 children and 488 car parking spaces are also included in the development located at Ballymacaula, Drumbiggle, Keelty, Circular Road fronting onto the bypass link road between the N85 Lahinch and the roundabout approaching Ennis Golf Club.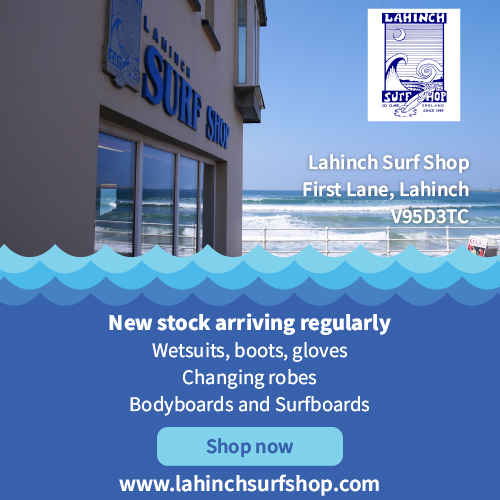 SHD decisions cannot be appealed and only a judicial review would be considered if An Bord Pleanála granted planning permission.
At Tuesday's meeting of the Ennis Municipal District, councillors were invited to share their views on the proposal with Clare County Council preparing to make a submission to the planning board.
Citing the County Development Plan which has the area zoned for low density residential, Cllr Pat Daly (FF) called for the reduction of 89 houses in the scheme. "Townhouses we're crying out for them, both social and private housing, we're crying out for them," he said while expressing home other areas of the town would be zoned in the preparation of the next Development Plan. "Personally I don't believe in 289 houses in one area, it is too many houses in the one area and will lead to social problems, we've seen it before all over the country".
Though she maintained there was "a huge need" for more housing in Ennis, Cllr Mary Howard (FG) flagged how the site which had secured permission for 99 houses has "pretty much tripled" with new plans. "I'm worried it's too many houses in the one site, I'm worried of the social consequences long-term. There's one entrance in for such a big development off a busy roundabout, there's no other alternative, I worry about the creche at the front of it, is this safe," she questioned.
To have just a single entrance for a 289 housing development was "a concern," Cllr Paul Murphy (FG) maintained. "Only the Board will judge but we are allowed to make our observations and I would be concerned about that with the social impact".
Policy objectives of the Ireland 2040 National Planning Framework relating to sustainable communities, an alternative to cars, age friendliness are not followed with the plans, Cllr Johnny Flynn (FG) argued. He said it 'failed abysmally' on the idea of appropriate scale, "this is far too extreme". Flynn warned of "huge social problems" and criticised the lack of services, "there will be accidents, the crèche is in a very bad location". 191 terraced homes in the plans have "small gardens" and there is no playing pitch for the entire estate, "they have fancy green areas but where will young people go to kick a ball, they'll go over the wall and onto the golf course".
He added, "It is a town centre development out in a suburb, there is no building of a community there, there is nothing for children or young people, it is so important to get the mix of housing right. I agree we have a housing crisis but we have to get the mix right".
Glenveagh Homes gave a positive "vote of confidence" to Ennis, Cllr Clare Colleran Molloy (FF) acknowledged. "We must remember that what is happening here is setting history for Ennis, it would be the largest housing development for Ennis, we have to be careful not to create future social problems. Clearly we want to support the provision of future houses but this is the provision of houses at the wrong location," the Mayor of the Ennis MD commented.
To have no detached building among the 289 is "extraordinary," she remarked. "It is such a stark transition to not have any detached dwellings in this development. There is no provision in the current plan for young kids to run about or play, there is no community provision at all for youngsters that would grow up in this estate. It is clearly evident if you're a young child born into this estate, you have a long walk to school so parents will have to drive which is not what we want and we have all this congestion".
Garreth Ruane, planning officer with the Council confirmed that they would not be able to appeal An Bord Pleanála's decision on the development and could only make a judicial review. "We will have to see decision of the Board, we cannot comment on what may or may not happen".