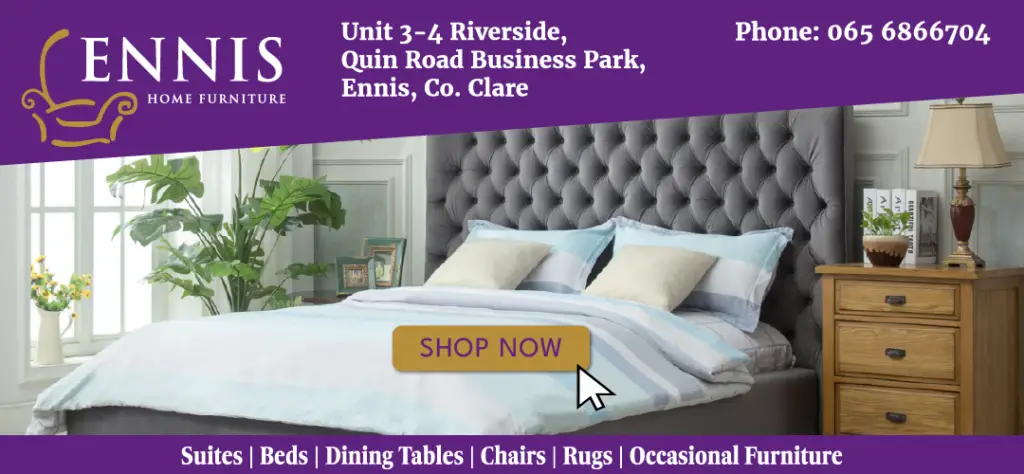 *Brian Quinn, Mayor of the Ennis Municipal District Cllr Clare Colleran Molloy and Dr Nadine Smith Quinn. Photograph: Ruth Griffin
OVER €4500 was raised for charity by one Ennis business to celebrate their first year in operation.
Abbeyfeale native, Dr Nadine Smith Quinn opened Dr Nadine Aesthetics on Chapel Lane in November 2021.
To celebrate the first year in business, Nadine was conscious to give back to the people of Clare in some capacity. "To mark one year in business, we held a one year client appreciation, in conjunction with that, we ran an in-house charity raffle dividing funds between Clare Haven Services and the Brothers of Charity".
A total of €4310 was raised with the Mayor of the Ennis Municipal District, Cllr Clare Colleran Molloy (FF) making a contribution of €100 to each organisation bringing the overall sum to €4510.
In 2017, Nadine received her Bachelor of Dental Surgery degree from University College Cork with Honours in 2017. In 2019 she completed training in botulinum toxin and dermal fillers at the prestigious Avanti Aesthetics Academy, Harley Steet, London. In 2020, she began practising facial aesthetics.
Married to Brian Quinn of Quinn's Four Seasons Fruit & Veg on the Tulla Rd in Ennis, the couple purchased a house in Ruan two years ago and have been living there since.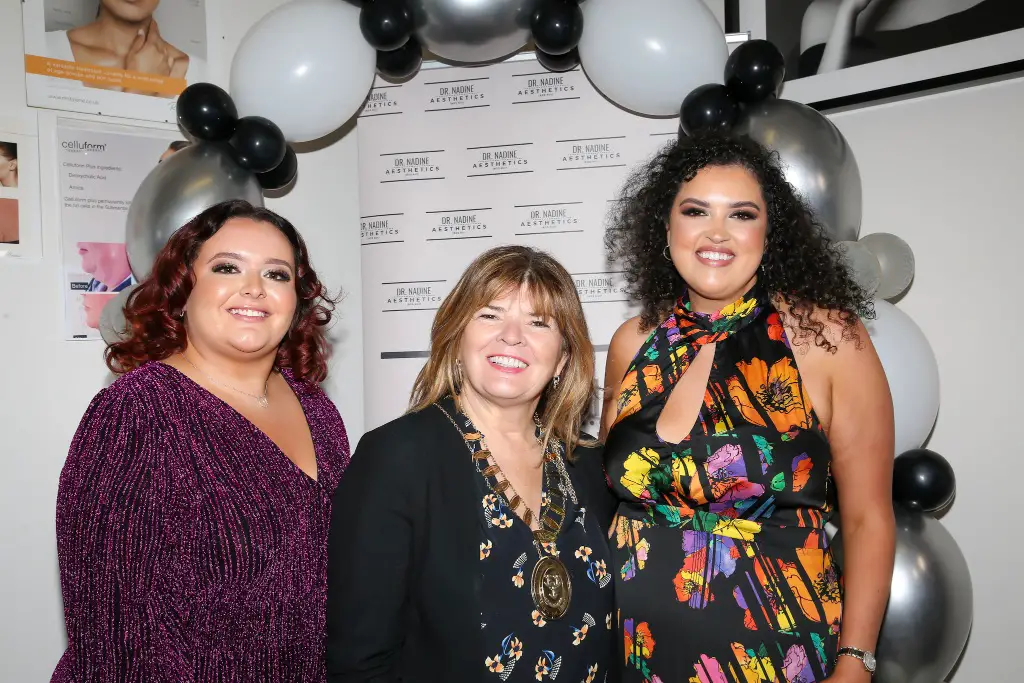 Speaking to The Clare Echo, Nadine shared her reasoning for selecting their two beneficiaries. "I wanted to do more for local charities, the fact that in our own church gate collection in Abbeyfeale the donations are really dropping, it was a good idea to get a small contribution. I was pretty happy with how much we managed to raise given the times we're in. We wanted to donate to local charities based in the Ennis catchment, I feel both those charities have touched most families at some point and Brian would have a lot of the guys from Brothers of Charity giving a helping hand".
She added, "I want to extend my gratitude to the Clare people for the warm welcome I've received, I would have had a bit of anxiety opening a new business post pandemic but I definitely feel I've been welcomed with open arms and Ennis being named the most friendly town recently is most apt given the welcome I've received".