ENNIS actress Kelly Gough astounded audiences with her performance in Call the Midwife on Sunday night.
Now in its seventh series, the popular BBC show is centred around the nuns of Nonnatus House, who cared for the mothers and babies of 1950s East London.
Kelly played struggling mother Doreen Lunt who can no longer keep the house clean, cook or look after her children.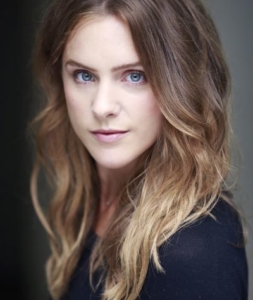 Doreen is eventually diagnosed with Huntington's disease, a progressive brain disorder that causes uncontrolled movements, emotional problems, and loss of thinking ability.
Twitter was alight with praise for Kelly, with viewers commenting: "#kellygough in @CallTheMidwife1 was absolutely brilliant. Staggeringly good acting".
Call the Midwife fan Helen McWilliams said: "Taking a moment to appreciate that tremendously powerful performance from #KellyGough in @CallTheMidwife1 #callthemidwife #Huntingtons".
Kelly's extensive resume includes The Clinic, Raw, Strike Back, The Fall and Broadchurch.
#kellygough in @CallTheMidwife1 was absolutely brilliant. Staggeringly good acting.

— Pete Dunsford (@DunsfordDJ) February 5, 2018
Taking a moment to appreciate that tremendously powerful performance from #KellyGough in @CallTheMidwife1 #callthemidwife #Huntingtons

— Helen McWilliams (@TVandMovieScene) February 5, 2018