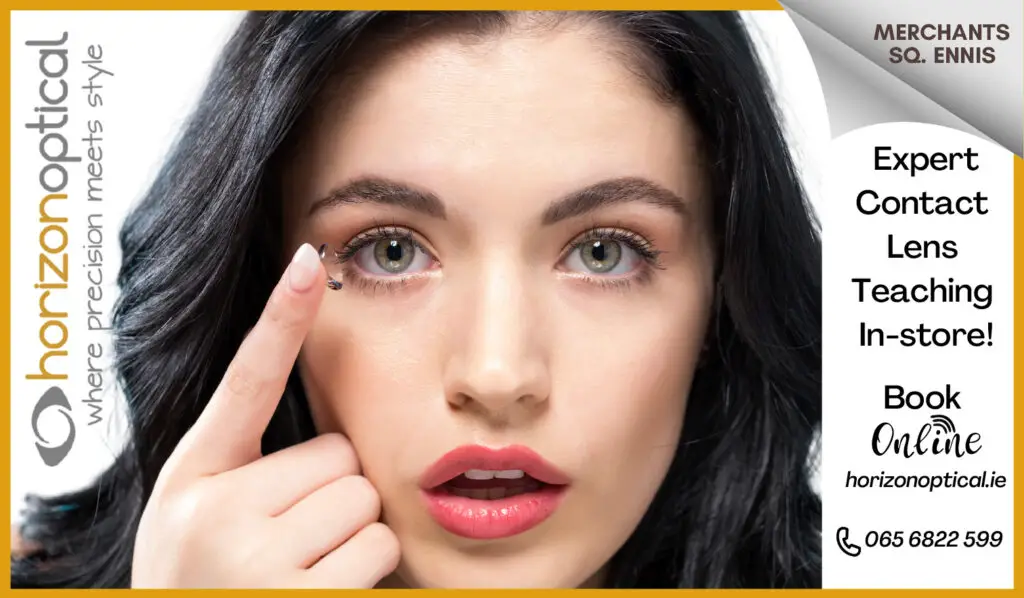 *David Russell speaks to the Avenue Utd team. Photograph: Natasha Barton / CDSL
WITHIN THE SPACE OF FIVE days, Avenue Utd will know if their bid to win back to back League and Cup titles is alive or dead, ending up empty-handed is not an option according to their manager David Russell.
Such a timeframe may sound similar because it was exactly the case last season. They defeated Newmarket Celtic in the Cup final scuppering their rivals' hopes for an unprecedented ten in a row on the Saturday while the following Wednesday, they were crowned League champions after Dylan Casey with a stunning volley earned them a draw with Celtic.
This Saturday they meet Lifford FC in the Ennis Carpets Cup final and renew acquaintances with Newmarket on Wednesday where an Avenue win would see a play-off determine who wins the Premier Division. "As we stand now, we are on track to retain the titles, the cup and the league, it is in our hands, the last game with Newmarket has to be played. If we didn't win them, personally it would be a massive disappointment, I took over this to win trophies for Avenue, if we came out of this season empty handed it is a massive disappointment and it would be a failure in my eyes," Russell told The Clare Echo.
At the outset of the season, Avenue targeted retaining both titles but also wanted to progress further in the FAI and Munster Junior Cups. "The progression in the FAI didn't happen and the biggest regret is that we didn't push on at 1-0 up in the Colga game, in extra time had a man up and had three chances but didn't do it, that to me is a huge disappointment".
That defeat on a penalty shootout (3-1) in the last sixteen of the FAI Junior Cup to Colga FC has left scars within the Avenue ranks. "I don't like to fall back on excuses. I thought the North End game was an experience, we conceded in the 95th minute against a very experienced team and lost out on penalties, I thought we had progressed enough to traverse the murky waters of an away game against an up and coming team, Sparky and Mully got injured in the warm-up but I thought we had enough on the day, their keeper Mark Graney who I saw got Colga player of the year and was man of the match too, it is a massive regret that we didn't progress and then looking at our near neighbours going on to do a massive achievement, it is a bitter pill to swallow but at the same time you have to tip your hat to Newmarket for doing what they have done".
Of their FAI exit in February, he added, "I take every draw or defeat to heart, I was talking to Walla on a podcast earlier, it is all consuming, it is an amateur game but probably takes up more time than my actual job, for four or five days Siobhan said I was unliveable, it is a voluntary job and we don't get paid but I took it very badly, I took it as bad as if I was playing it because I feel partially responsible for not progressing but it is another lesson to learn, we've bounced back and haven't been beaten since, we're top of the league albeit Newmarket have games in hand and we're in a Cup final so we're in a good place".
This disappointment has also strengthened Russell's determination with the Clarecastle native already on board to manage Avenue next year for a fifth season. "We did progress beyond the last sixteen which we hadn't done in about twenty years, we had a perfect opportunity against an up and coming team but we didn't put it to bed. I have no excuse, Mark Roche and Mully getting injured to me wasn't an excuse, we were good enough on the day to get past them but we didn't take our chances, we didn't get the luck that we needed and history has been made by Newmarket winning it for the first time and becoming the first Clare club to do it. It drives me on, we spoke after the match, it drives me on more as an Avenue manager to progress even more next year, I've committed to the club for next year and hopefully we will progress further into the competition and keep Clare to the forefront of the national competition like Newmarket have done".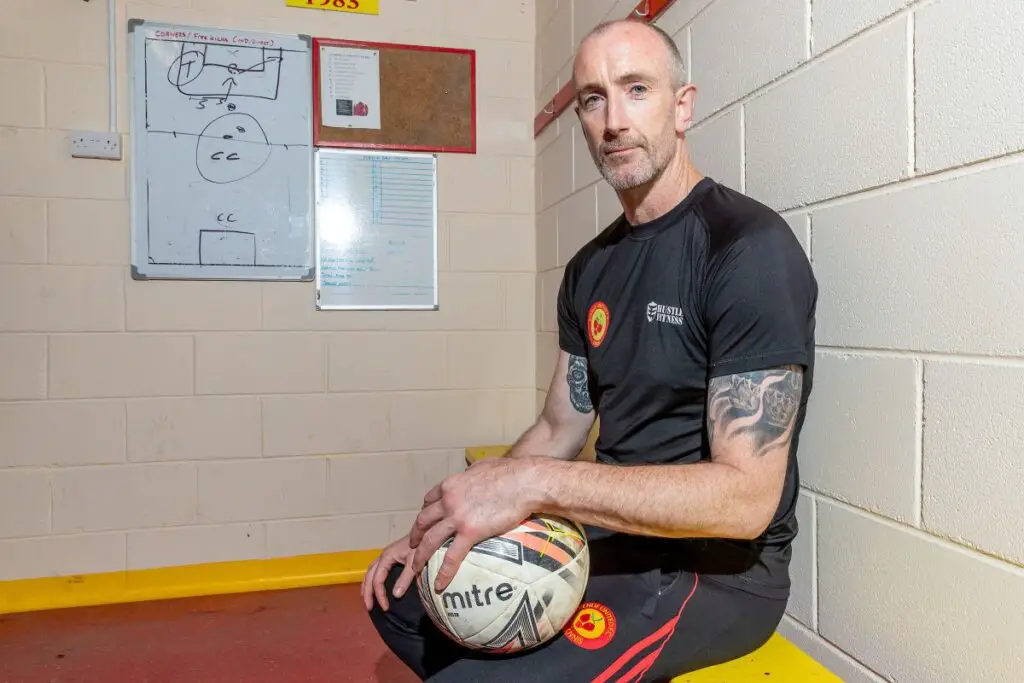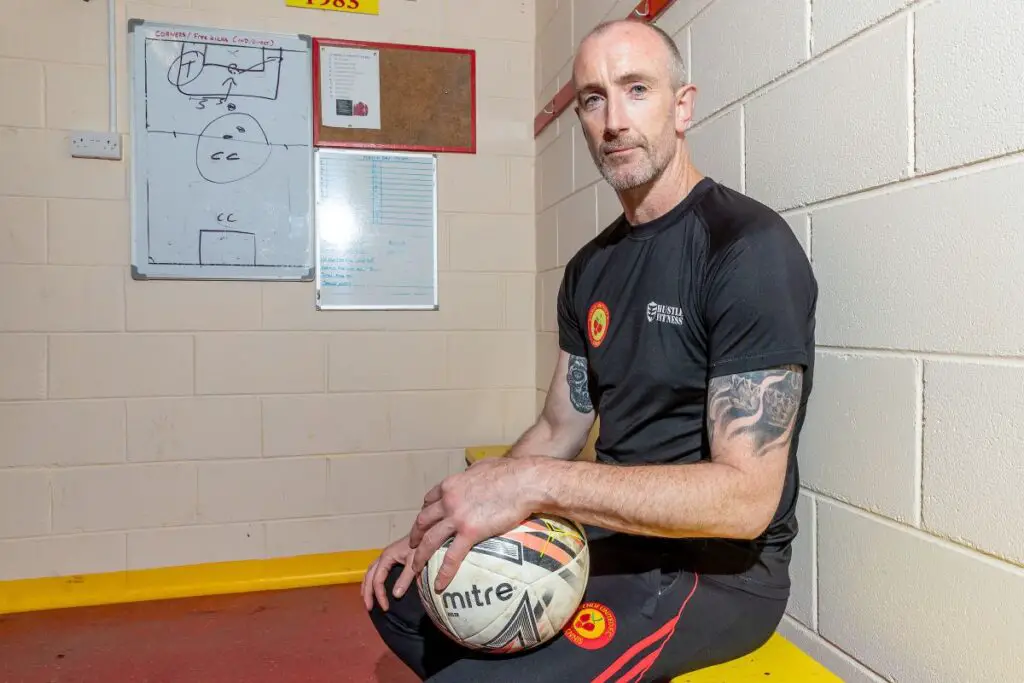 Newmarket's success in the FAI Junior Cup is also driving Russell and Avenue. "I've been to most Newmarket big games at home and away, within an hour of Newmarket winning the FAI I had a text sent out to the group, I said 'I hoped it would drive every one of you on to further yourselves better in the rest of the season, the off-season and the start of next season to aspire to be national champions like they've done' and fair play to them".
Mention of tipping his hat to Newmarket brings with it the reminder that the Avenue stalwart was sporting a red and white wooly hat at Celtic's win over Regional Utd in the FAI, he is quick to confirm that it wasn't a Newmarket hat. "I don't overly colour co-ordinate my clothes as Siobhan would tell you, I just pull the first thing that comes out, as it happened it was red and white so that's life".
Not alone did David become the first person in Avenue Utd's history to captain and manage the club to a Premier Division and Clare Cup double but he is also credited by players with helping to de-escalate politics within the club regarding the A and B teams.
Russell recalled, "After the second year when we were runners up again to Newmarket, a couple of lads wanted to take it over, the B team had won their league and got to the Cup final performing very well against Newmarket but ultimately just fell short, they approached the club and wanted to take over the A team. I wanted to stay over the A team, I didn't want to be a quitter after finishing second fiddle to Newmarket in both years, I didn't want to give it up, there was an EGM and I got the vote of confidence which dissolved the relationship between the A and the B teams which was unfortunate, as it transpired they have now set up Fair Green and have been very successful, it was very important to get the B players on side, to get the club reunited again. Eamon (O'Reilly) was a good appointment, he's been involved with the club for years and he knows the importance of marrying together an A and a B squad, it has worked very well this year. It was a couple of weeks of disharmony about two years ago which left a sour taste in the mouth for a lot of people".
O'Reilly was part of Russell's management last year, he has been replaced by former CDSL Chairman, Oliver Fitzpatrick. "As quite as he is, Oliver has a serious opinion, he is very astute, he is a great man to know the rules and regulations but a great man to read the game without being overly vocal, he always has a quiet word, he is texting me during the week on how different players are going, how we can improve, what we can do, he has been a massive addition. Losing Eamon was a big blow, especially off the back of a double but he decided he was going to take over the Avenue B team, he has done a fine job, unfortunately we didn't get promoted. Myself and Davy have campaigned together as players for twenty years, I would have Davy O'Grady beside me in any job I do, he has been a mainstay for me since I took this over. Obviously I've committed to next year, we'll have a chat at the end of the season and see where we go but I'm very happy with the boys, Conor Mullen has come and helped us since he got injured, Eoin Slattery has come on board with the video analysis, a very analytical and astute observer who is never short of an opinion or two".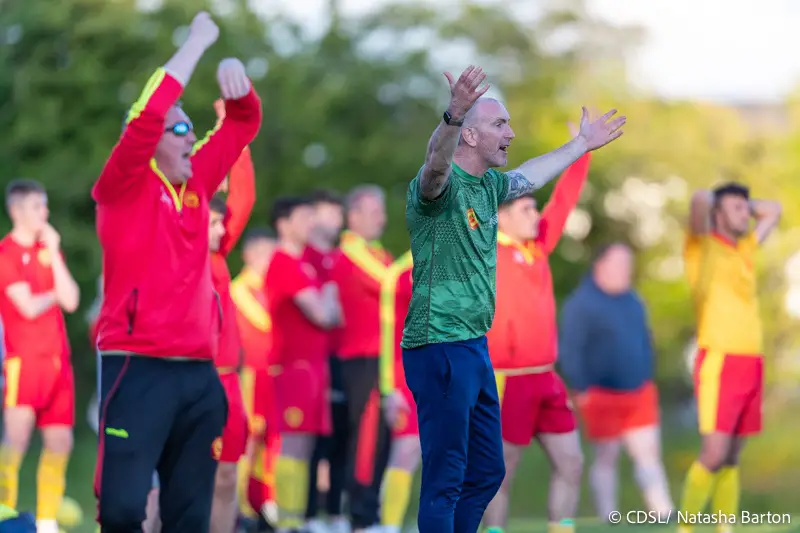 "I've always got on with Oliver both in and out of the league, I've always chatted to him about many sports, he has been a keen observer of many sports, he has a great mind for sport on and off the field, I said to him in the off-season that if he was interested that I'd love him to come on board, he has already committed for next season too, a great love of sport and soccer, a welcome addition and I value his opinion on and off the pitch".
Both Russell and O'Grady lined out side by side at centre midfield when Avenue won the Clare Cup in 2000, they're still side by side but in a different capacity. "He won two Munster Juniors and an FAI with Pike Rovers, he has played at the highest level and reminds us on a weekly basis that he has won an FAI medal, he isn't slow for a comment or two but another quiet man who knows the game inside out and is well respected by the lads which is important".
Saturday's Cup final pits Avenue against Lifford which the ex Éire Óg footballer labels as "a good town rivalry which is a novel pairing, it's been 28 years since we met in a final, it is something to look forward to for the neutral and the lads around town, it should be an interesting evening on Saturday".
He is familiar with facing off with his Lifford counterpart, Adrian Walsh from their playing days. "I battled with Walla on the pitch for many years, a great competitor, he is obsessed about bringing Lifford to the top table, they have beaten Newmarket in the Hugh Kelly Cup, Lifford have caused us problems historically down through the years. Looking back over my records which I love keeping, there's pieces of paper all over the house, Lifford and Newmarket are the only teams in Clare to beat Avenue in the last four years, they've caused us problems, they beat us at the start of the year, that in itself is motivation and ammunition for us to be on our guard on Saturday, we won't be taking them lightly. I've a lot of respect for Walla, Rhys Phillips and John Maher who have been campaigning for a long time, they deserve to be where they are, they have had a good season. It's a role-reversal on last year, we went in as big underdogs against Newmarket, we won that game, we're the hot favourites against Lifford so we have to be on our guard and will be well prepared for it".
Though the day job is with Signature Flight Sport in Shannon where he has been for twenty one years, David notes that the role of Avenue Utd manager is "all consuming". He outlined, "I've pieces of paper, team sheets, tactics and boards all over the house, all the burst soccer balls are in the front garden, all the gear is in the shed, it is a full-time job but I wouldn't have it any other way, Siobhan would tell you I'm a control freak and need to have everything in order and in control of everything".
This consuming role equates to fourteen or fifteen hours a week. "You talk to Paddy Purcell and they are at that level, they've hit the top table now. It is not an easy job, as a player you rock up to training ten minutes before it and go straight away, I'm at training forty minutes before it and thirty minutes afterwards, I'm there nearly two hours before a match, I'm talking so I'm like a counsellor or psychologist, any manager in Clare will tell you it is all consuming but I do enjoy it and the fact that we won it last year makes it a small bit easier".
He continued, "The work you put into it can feel like it doesn't represent the result, you can't buy success or the rub of the green, Newmarket got the rub of the green and the breaks but they dug in and worked hard, they earned their success, we dug in but we didn't get the breaks or the rub of the green at times, that is just the way sport is. With the video analysis, it means I can watch it more and more and torture myself more and more about it, the build-up to conceding the goal within sixty seconds of scoring the goal, it is in the past, we've won 13 out of 14 games since then and we're in a position to retain the double so it is all eyes on that".
As regards personnel, Conor Mullen is ruled out with injury while they have been without Cian O'Dea and Alan Roche all season while Stephen Talty who was a new signing is no longer part of their squad. "We lost Cian, he committed to hurling and had a great year with Éire Óg last year, he couldn't balance everything, he broke down at the end of last season after playing football for Clare and Kilfenora, hurling with Éire Óg and trying to play with us, it just wasn't sustainable, he is only back from injury for Clare now. Stephen came and went, he got a couple of injuries but couldn't shake off a long-term calf injury. We got Na and Vinny, two amiable and likeable lads, Na a powerhouse in midfield, Vinny an enigmatic winger with the penchant to do absolutely everything and anything, two great additions on top of what we had, we've a 19 strong squad, everybody is fit and ready to go".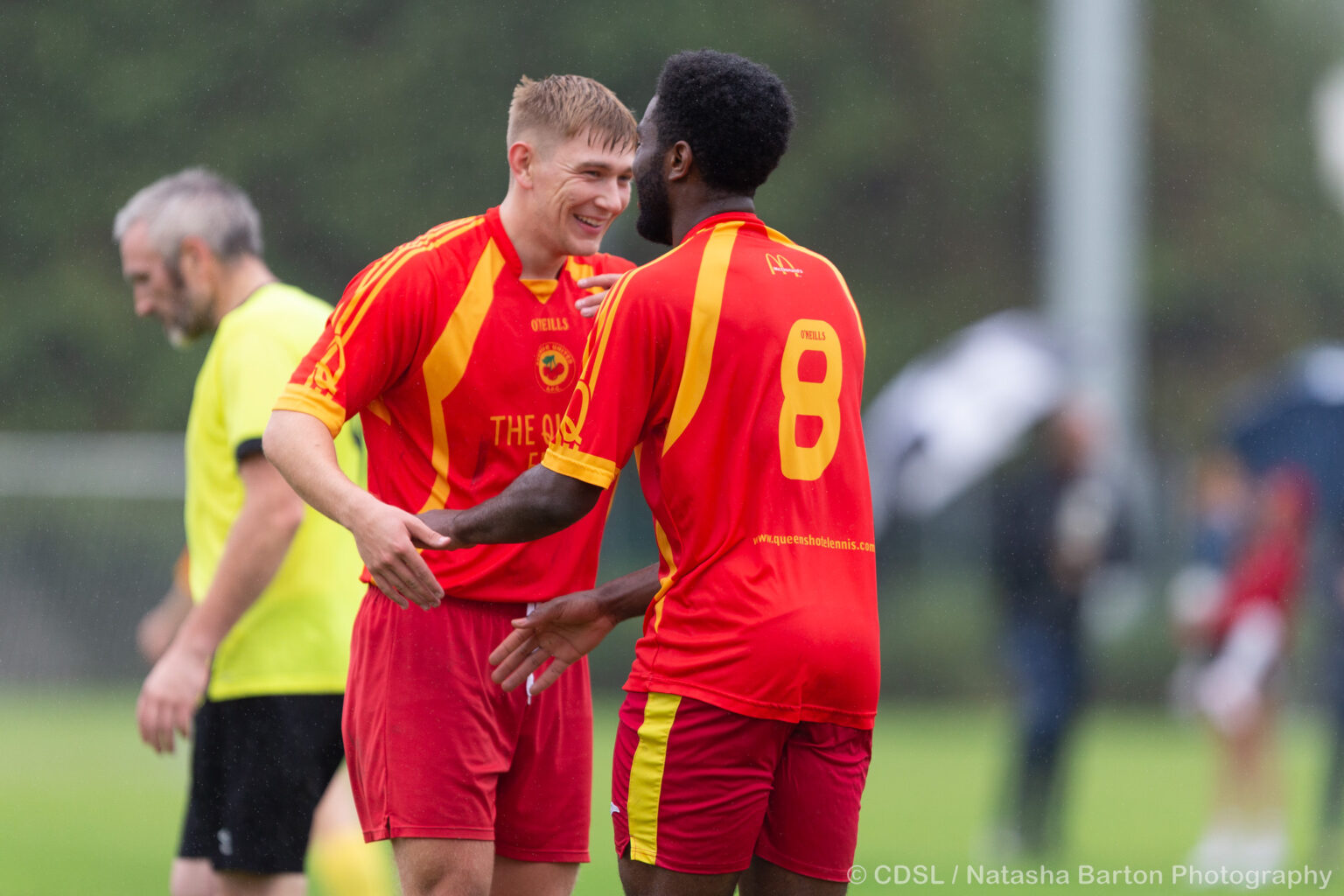 In particular, Na has proven to be an exceptional addition. "He replaced Alan Roche who is taking a year out, Alan was our captain for the first two years, an absolutely brilliant leader on and off the field, he trains like a professional, he's in the gym five days a week, a supreme athlete, a great midfielder. If we had kept Alan and brought Na in with him it would have been unbelievable. Na is a powerhouse, a very nice guy, well respected, a great talent, very easy to approach and talk to, he has an opinion and is not slow to voice his opinion to me which I take on board. He's had trials in the League of Ireland which didn't go according to plan but I wouldn't rule it out in the future, he is a talent, he is still only 22 years of age".
Squad depth and fitness were referenced by the Avenue boss on their way to the double last season. That depth has been evident with Dylan Barry stepping up to the plate at centre half in the absence of the experienced Mullen.
"You're never going to keep everybody happy, down through the years when Newmarket were winning doubles they had 20 or 24 on their squad and you'd be thinking how could they keep everybody happy, you can't, we had 19 togged out this morning, three lads were extremely disappointed not to get a run, they train as hard as the first fifteen that have come on so you're trying to justify and explain to them, give the reasons. I've all the player attendance and player trainings, we've nearly stats on how they played, you will never keep everyone happy but the only thing is we're the current league and cup holders. We've won 13 of the last 14 games so we have to stick with it, lads can get frustrated over game time, they know they could be playing with other clubs in Clare but if you're at Avenue, Newmarket or Lifford you have to train, get stuck in and bide your time. Dylan Barry has slotted in, he has had a couple of very good performances so he deserves to be there, Cullen has been a mainstay of the team for the past two years but he got sick and injured, now he is trying to fight his way back in. We've great talent on the line like Philip Talty and Stephen Jordan who is back from injury, Gary Roche is back from holidays, Vinny is an elusive winger who has had his chance and is coming in and out, young Calum Barrett is another great player, they are all great players but they just need to bide their time and take their chance".
Looking at the future of the Roslevan based club, Russell noted, "there's very serious talent coming through, Paulie Roche keeps me informed on the 15s, 16s and 17s, they were beaten in a Cup final by Bridge Celtic on Saturday, the future is bright because we're getting to finals and the underage academy is booming, I would hold no fears for the future coming up for Avenue".