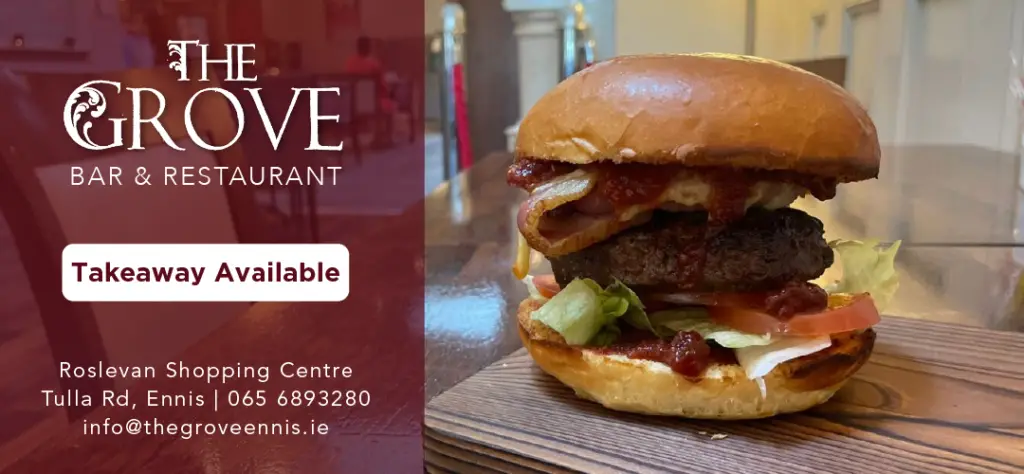 *Enda Gallery. Photograph: Patrick Glennon. 
KILFENORA MUSICIAN, Enda Gallery pays homage to the beauty of friendship with his latest song.
Born in Leixlip to Clare parents, Enda has returned to his roots and is currently based in Kilfenora. He released his debut album, 'Journey to Zero' in 2021 which earned him RTÉ Radio 1's Album of the Week, with the single "Don't Let Me Win" gaining acclaim from Cerys Matthews on BBC 6 and 'It's Alright' featuring on hit show 'Normal People'.
His latest release 'Take My Hand' is an ode to the beauty found in friendship. The music video for the ballad was filmed at Fanore Beach by Colm Hogan, the Irish cinematographer who has created music videos for chart-topping artists such as Dermot Kennedy and Saint Sister.
Enda explained, "This song is a tribute to genuine friendship, a way for me to communicate my deep gratitude and affection to those dear friends who bring meaning into my life and demonstrate the profound impact they have on me".
Fresh from three American tours over 2022 playing solo piano shows which lean into his prowess as a songwriter, and with the release of 'Take My Hand', Enda Gallery is now preparing to celebrate sincerity with the launch of his eagerly anticipated sophomore album.