*Colin Smyth breaks away from James Murphy and Gary Brennan. Photograph: Mark Hayes
Éire Óg recorded back to back championship wins sending 2017 finalists Clondegad into a relegation battle.
Éire Óg 3-17
Clondegad 0-17
Venue: Cusack Park, Ennis
A third successive Clare SFC quarter-final appearance is the reward for Éire Óg following their nine point win over Clondegad on Saturday evening. It is richly deserved as to date the Ennis club have overwhelmingly dispatched of Jack Daly contenders in their two championship outings of 2019.
Clondegad were the better team in the opening half but only had a two point lead to show for their efforts at the break. Tony Kelly was lively from the off, kicking three points inside the first six minutes. Four points was the biggest lead the Cusack Cup finalists could muster with the Townies constantly chipping over scores to ensure they never fell too far behind.
Within forty seconds of the second half commencing, Clondegad's lead was overturned as Aaron Fitzgerald fired past Liam Deasy to put Éire Óg in front by one, they would go on to build the lead point by point staying in front for the remainder of the contest.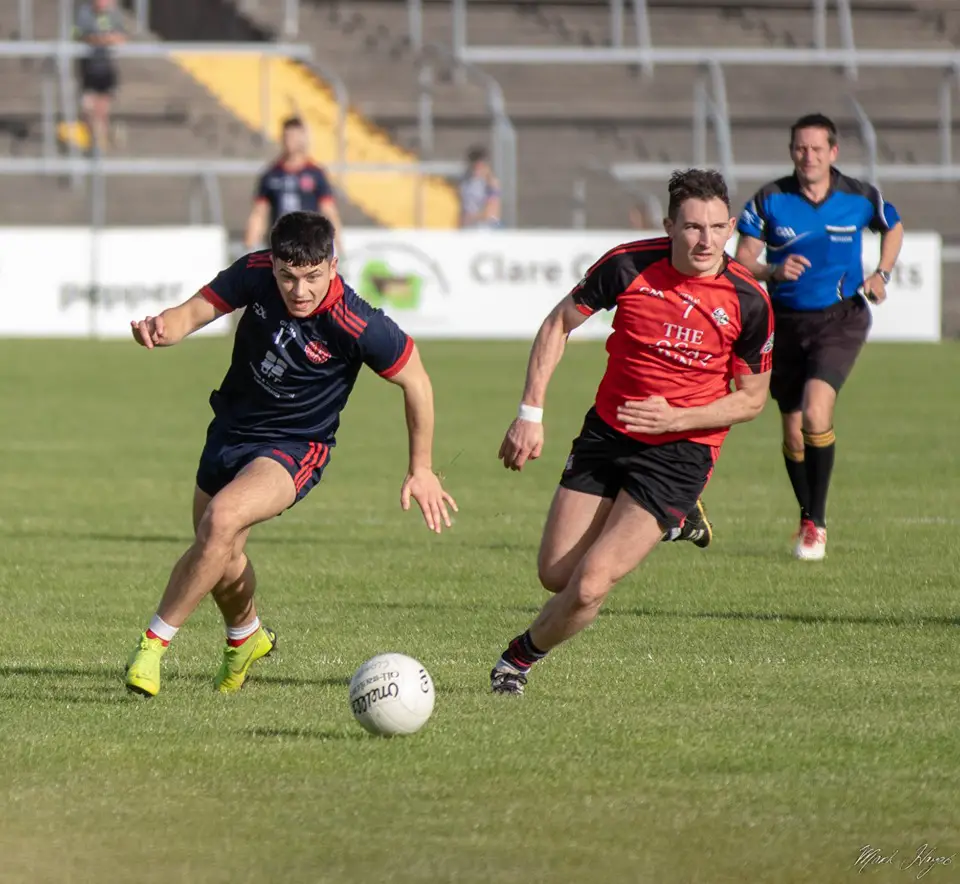 It would take Mikey Hehir's side ten minutes into the half to register a score, that being a spot kick via Gary Brennan. Points from Kelly and Brandon O'Connell reduced the gap to a point only for David Reidy to combine with Gavin Cooney for their second goal. Cooney's initial shot was saved but he tapped home the rebound on forty eight minutes. Shane O'Donnell teed up Mark McInerney for their third and final goal into additional time to put the icing on the cake and add to Clondegad's woes.
At the beginning of August, football folk in Clondegad would have told you 2019 had been a positive year, reaching the final of the Cusack Cup was progress that they were keen to build on come championship time. Over a month later, the narrative is very different with two championship hammerings dished out to them.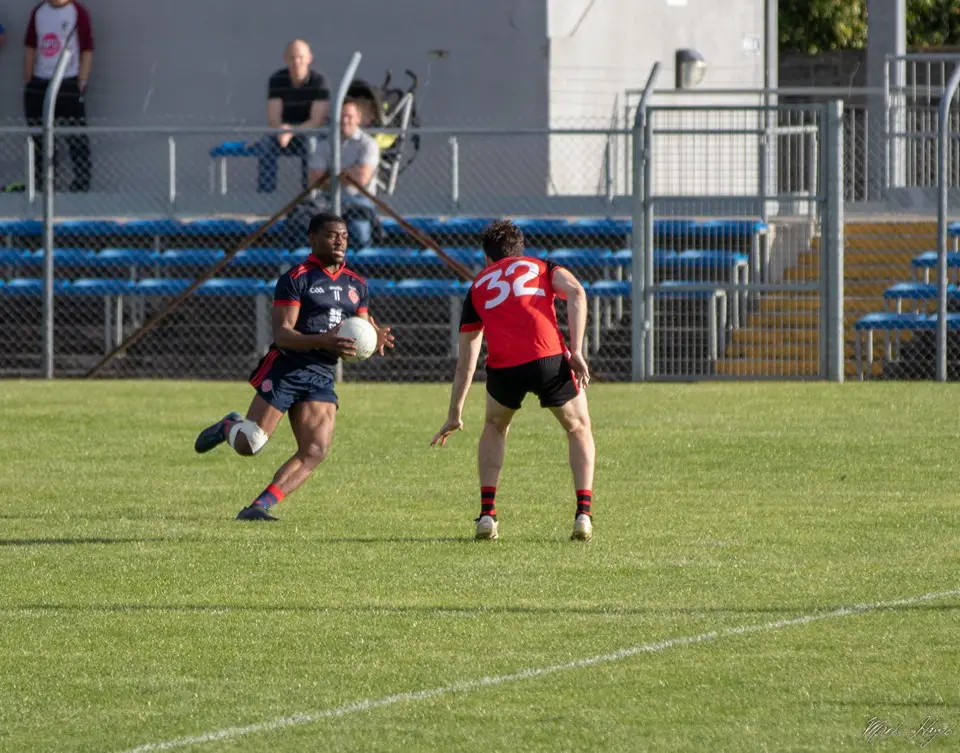 They needed to win by eight points to qualify, surprisingly when Tony Kelly was winning his battle at the edge of the square early on they were content to go for points when green flags were options and simple GAA maths point out that a goal is worth three points thus allowing that coveted eight point advantage to build up faster. Cillian Brennan was a loss for them but none of their players stood up and gave a sixty minute performance which is worrying on their behalf facing into a relegation battle.
On Éire Óg's side, the grass is much greener. They have completed their assigned task by qualifying top of a very difficult group and management have an ideal headache with a strong panel and an abundance of players to choose from. The big test now for Paul Madden's men is not to get carried away, the goal must be to continue clocking up the wins because for all their positive exploits over the past two games, there is nothing like a premature championship exit to help supporters develop short memories. They are now through to their third quarter-final in as many years, having been knocked out in the last eight stage for the past two seasons, now is the time for them to overcome that obstacle. Conall Ó hÁiniféin, Ikem Ugweru, Eimhin Courtney, Gavin Cooney amd Aaron Fitzgerald did best for the winners.
Scorers Éire Óg: G Cooney (1-06 2f), E Courtney (0-05 3f), M McInerney (1-02), A Fitzgerald (1-00), S Daniels (0-01), P Talty (0-01), I Ugweru (0-01), C Ó hÁiniféin (0-01).
Scorers Clondegad: T Kelly (0-05), G Brennan (0-04 4f), T Lynch (0-02), E Donnellan (0-02), B O'Connell (0-02), T Lynch (0-02), J Murphy (0-01), M Garry (0-01)
Éire Óg: Nathan Murray; Niall McMahon, Cathal Darcy, Conor Brennan; Aaron Fitzgerald, Aidan McGrath, Conall Ó hÁiniféin; Colin Smyth, Shane Daniels; Gavin Cooney, Ikem Ugweru, Liam Corry; Phillip Talty, Dara Walsh, Eimhin Courtney.
Subs: David Reidy for Talty (21), Mark McInerney for Daniels (38), Conor O'Halloran for McGrath (53), Shane O'Donnell for Courtney (54), Paddy O'Malley for Corry (54), Barry Lynch for Reidy (56).
Clondegad: Liam Deasy; Colin McNelis, Conor Gavin, Peter Casey; Tadhg Lynch, Shane Brennan, Paul Flanagan; James Murphy, Gary Brennan; Morgan Garry, Brandon O'Connell, Barry Toner; Podge McMahon, Tony Kelly, Sean McCarthy.
Subs: Eoin Glynn for Garry (38), Niall Deasy for S Brennan (42), Joe Neylon for McMahon (46), Brian Casey for Lynch (56).
Referee: Barry Kelly (St Josephs Miltown)