*Éire Óg's Ikem Ugwueru will bring great strength to the middle third for the Townies. Photograph: Gerard O'Neill
With the guarantee of three group games, Éire Óg's senior footballers are eager to build quickly and compactly to try progress from Group Three.
Beaten quarter-finalists for the past four seasons, the Ennis outfit are not even looking at the knockout stages at present, manager Paul Madden insisted. Instead, they are fully engaged with the task of taking down Lissycasey.
Although he hasn't been to see Lissycasey in action this year, Madden admitted to being impressed with their style and movement in 2020, "they worked hard on and off the ball which is the minimum requirement at senior level. They pushed Kilmurry all the way last year and maybe had chances to win it but for a bit more experience on the day, they are seeded in our group, they are there on merit and just completed a successful Garry Cup campaign, they won that and are a successful team at the moment, they are winning and will go into this game with the favourites tag, when we've met in the last couple of years they have had the upper hand on us so we know we're in for a battle".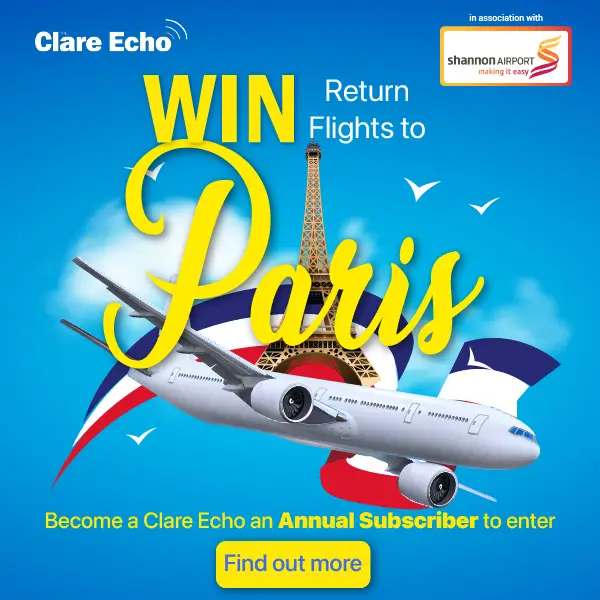 Speaking to The Clare Echo, the Ennis hotelier stressed the importance of getting their championship off to a winning start. "I think every team going into the championship wants to win their first game and to get momentum, the reality here with the groups is that you have three games guaranteed at a minimum this year versus last year which is better, last year you had one guaranteed and you didn't know after that. This year it is back to groups and you have a number of games to try and build, clearly building starts with a win on day one".
"Round one is crucial to get up and running and get started, we've had very little turnaround time from the Clare hurlers exiting last week so obviously it has come upon us but I think players are looking forward to getting going and as I said a lot more established teams with more established players know their best fifteen whereas there is still an element of maybe trying lads for the first time this weekend".
Lessons from the Cusack Cup for younger panellists will be important when it comes to championship, Paul believed. "I always take the league games very serious when we are playing them. This year while we went out to win every game we realistically were missing so many players for games that it was more about giving game time to lads who haven't played adult football before. There is a good learning experience there, will these guys step up and play senior championship this year? Maybe some will and maybe others won't but they will definitely use this experience when they go forward in years to come because they are very young".
Former Limerick forward Seanie Buckley is a new addition to Madden's management and has impressed to date. "From a playing perspective he has been there and done that at all levels with club and county, from a coaching perspective he has a good background through the Academy in Limerick and with his own club. A difficulty for someone like Seanie coming in this year is he hasn't had as much time to prepare the team as he would have liked because of the COVID restrictions but the same applies to all clubs. He has added a fresh pair of eyes and new ideas, he has settled in well".
For Sunday, they are without the services of Shane O'Donnell, Liam Corry and Cathal Darcy. The return dates of O'Donnell and Corry are uncertain while Darcy, centre-back on the side in recent years is ruled out for the year with a cruciate ligament injury.
Now in his fifth year as Éire Óg manager, the former Club Clare Chairman detailed that the buzz of championship is lingering around the air in the county town. "You want to go out and give the very best for your club at all times, it is where you started and will probably finish, whether you are a player, selector, backroom team member or manager of the team being in the club is the most important thing, while it is great to represent your county at any stage, club is the end all and be all for me".