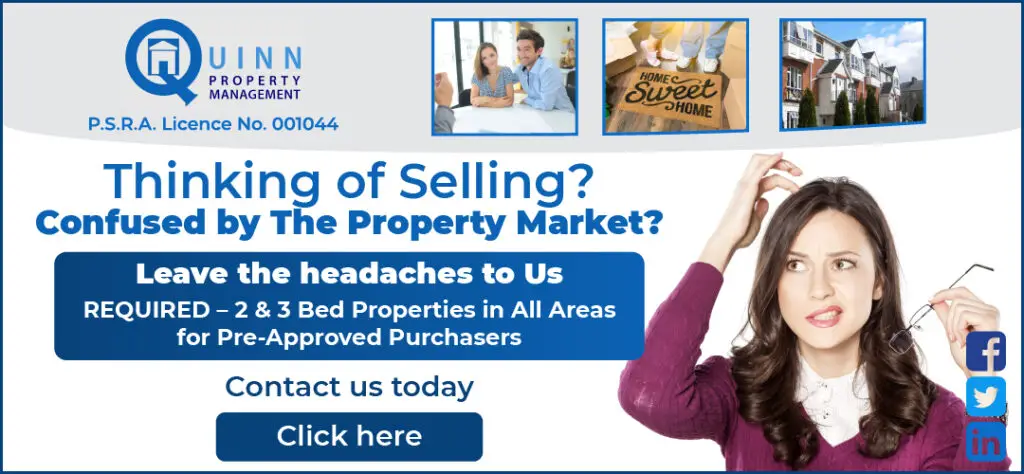 *Eimear Ní Choileáin. Photograph: John Mangan
An annual debate on whether Leaving Certificate students should scale back on sporting activities to dedicate more time to their studies needs to be kicked to touch once and for all according to Eimear Ní Choileáin.
Next month, Eimear will sit the state examination and has successfully managed to stay on top of her subjects while also having a vital role in Coláiste Muire's first ever volleyball senior A All-Ireland title in December and continuing to play with her club, Munster Thunder.
Although the youngest contributor thus far in The Clare Echo's #CantSeeCantBe series, she did not shy back when it came to advocating for students to stay playing sport while also allocating the necessary time for study. "Sport helps you focus definitely. You need to balance, I'd go crazy this year without volleyball. I thought I'd have to cut back on volleyball because of the Leaving Cert. When it does become too much I know my limits and I know if I can't go to a training session or match because I have an exam in the morning and all my coaches understand that. You need to release energy and have a laugh, a distraction, I'm playing with some of my best friends and then when you are travelling the country with them it's the best craic".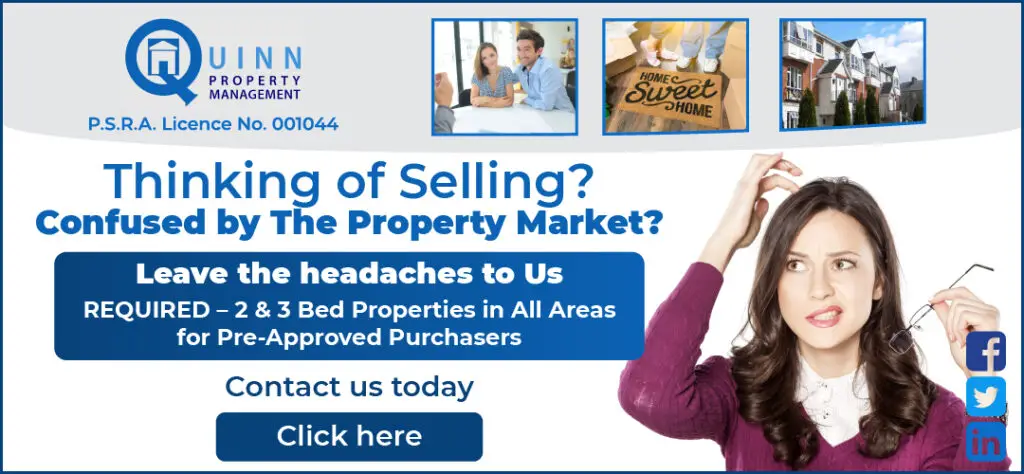 With English Paper 1 edging closer and closer, Eimear revealed that it was only in the last few weeks the question was put to her why she didn't take a break from sport for the year of the Leaving Cert. "I hadn't even considered it, it's not even an option, it's possible to do both if you're clever with your time and be strict with yourself by allocating them for study and getting it done without dilly dallying and wasting time on stuff you don't need, it's more productive".
She feels students who step back from their hobbies for the year are "definitely" missing out. "First of all their CVs they don't have any All-Irelands on their CVs," Ní Choileáin laughed and added "but I don't think any manager is going to care about that, they are missing out in a way. I don't know how they do it honestly, they are very disciplined but I'd get so distracted if I was at home the whole time but loads of people give up their hobbies for the Leaving Cert and there is no need, there really isn't".
Even though the eighteen year old has not published or researched studies in this discipline, she is in fact correct. A six year old study 'keeping them in the game' compiled by the ESRI found that "students who play sport get better Leaving Certificate results". Across the water, the same conclusions have been drawn by a study commissioned by the HMC. Head of the psychology department, Peter Clough told The Daily Telegraph last week, "Overall, taking part in sport appears to have a lot of positive impact. There is no evidence that people involved in sport get any worse GCSE results. But they are happier, psychologically healthier, less anxious and more resilient and robust. Taking part in sport on a regular basis is not doing them any harm and it is doing them good."
Doora's Eimear has a lot to thank her secondary school for, without it she would never have started playing volleyball. In first year, Teresa Curtin was coaching in the Coláiste and because her daughter Caitríona Ní Rhiordáin was friendly with Eimear, she tagged along and is glad to have done so. "I didn't know what I was getting myself into I just thought it would be a new hobby and I'll have some fun, before I knew it volleyball became my life".
Prior to this swimming and camogie were the only sports she had played but volleyball gave something that Eimear had yet to experience. "It's just so different to any other sport, especially me I never had that flair or passion for other sports but I never got the buzz that I get out of volleyball. It's such a mentally and physically challenging game but it's so rewarding at the end of the day".
Six years ago she didn't play the sport and now devotes at the very least five hours per week to it and for the past three years has lined out with Limerick club, Munster Thunder, a move which arose following the recommendation of an Irish coach who stressed the need for a cohort of Coláiste players to be getting club action on top of their school games.
In Ireland outside of the school competitions, there is an U16 league apart from that it is effectively an adult game so Eimear along with the Clare contingent of Caitriona Ni Rhiordáin, Gemma Brady and her cousin, Niamh Ní Choileáin were immediately thrown into action with the women's team while seven of her school teammates without a club unless they join one in Limerick, Galway or Cork. "It was kind of scary at first, a few of us went in and we were 15 playing with and against proper strong women. It was daunting but you get used to it and they are the funniest people ever, you've such respect for them as well and they've a lot of experience so you learn a lot from them".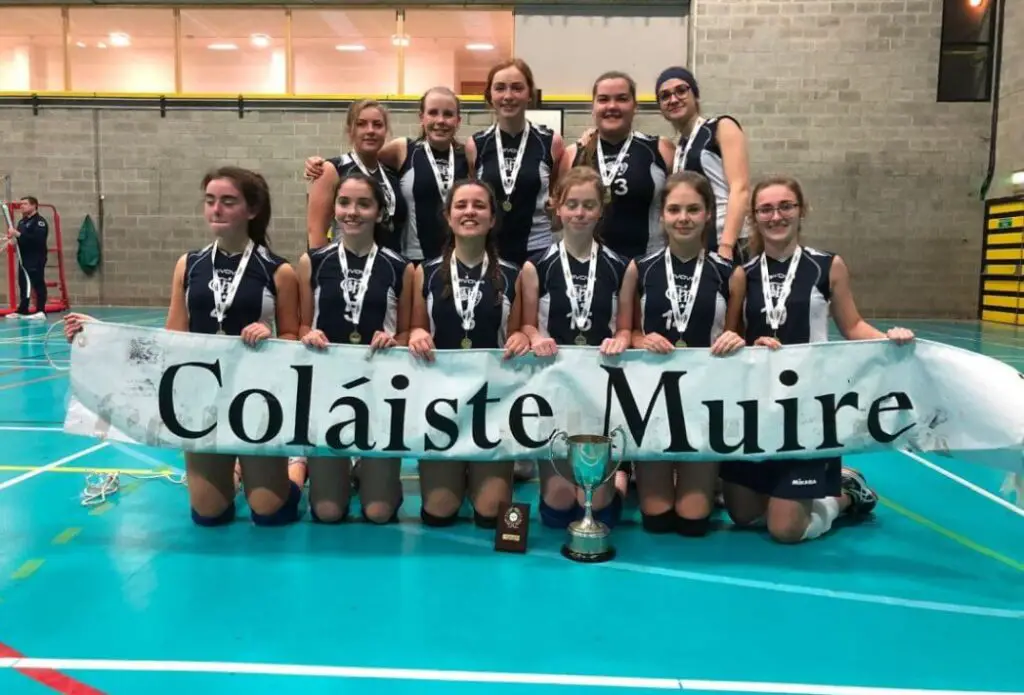 Ní Choileáin's time at the Ennis school has been filled with success on the court, winning the Junior Shield in first year, the Junior Cup in second year plus the Cadette A final which was made special for the then TY student as she was captain and received praise for "superb setting" in the game. "It was brilliant, it's really hard because we're often going head to head against St Raphaels in Loughrea, they are a brilliant team and some of those girls were on the Irish squad with us so we're good friends with them and I hate to see them lose but I'm not going to lose when we're playing them".
Their rivalry with St Raphaels continued the following year with the Galway school eliminating them in the national semi-final while Coláiste would get their revenge winning their first ever senior A All-Ireland title in December. "It was brilliant, it was a mad day. We went up and we weren't like 'oh we're going to win' but you do not want to lose an All-Ireland final. It was a tough game, both teams played class but we were not going to lose that game".
"After the match we realised they were live streaming the game on Facebook so some of the classes in school were watching it as we were playing. Some of the girls from Spain and Italy who were foreign exchange students, their parents were able to watch it back home which was brilliant for them".
Her setting in this success was "faultless" according to reports and it resulted in Eimear being named the MVP. "That was a shock, I was not expecting that, any of us could have got it, everybody played so well. With my position, I'm a setter, there's hitters and there's one setter, my job when the ball comes over the net someone receives it up to me so ideally I'm supposed to get the second ball everytime so I set it up to one of the hitters and they whack it down. People who aren't used to volleyball just see the people hitting and think 'oh they're class' but they don't see the little things going on so when they said I was MVP I was like 'we're all setters', I was delighted".
The eldest of four children one of which, Una has captained her country, Eimear acknowledged that the volleyball community within Clare is small but is of the view that it is growing. "In Ireland in general it's a very small community, there's a lot of teams in Dublin, there's teams in Mayo, Galway, Cork and then there are a few school teams dispersed around the country. Flannans have a really good boys team, it's not that big in Clare. They have a club in Ennistymon but it's more recreational than competitive".
Off the court, she is hoping to study primary school teaching at Mary Immaculate College in September and on it the past pupil of Knockanean NS is determined to add to her only appearance for her country and continue to play the sport she has grown to love. "Especially because I see some of my teammates in Limerick that are mothers and are still playing in their thirties and they are well able to play, they are fantastic players so I don't see myself stopping until my leg falls off".