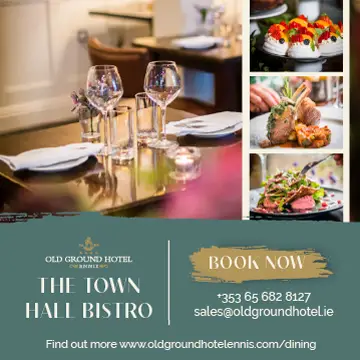 IT WASN'T just the hurlers who had an epic weekend, as no less than eight Clare retailers have been named in the Top 100 Irish stores list.
Bambinos, County Boutique, Donie O'Keeffe Champion Meats, Patrick Bourkes Menswear, TechStar and Willow in Ennis, Shannon Duty Free and Shanahan's Paints in Shannon have all made Retail Excellence Ireland's list of the Top100 best stores in the country.
The eight businesses are the only stores in Clare to make the prestigious list.
Lorraine Higgins, Chief Executive of Retail Excellence said: "This year we were delighted to have received over 500 store entries from every retail sector for our national retail awards. The quality of customer care and excellence throughout these entries made selecting the Top100 stores an extremely difficult task".
The Top100 stores are part of the Retail Excellence Awards in partnership with AIB Merchant Services, which were established in 1997 to promote best practice and encourage high standards in the Irish retail industry and are now the largest and most prestigious of its kind in Ireland.
The Awards will take place at a black tie event on Saturday, November 10 in the Malton Hotel in Killarney.