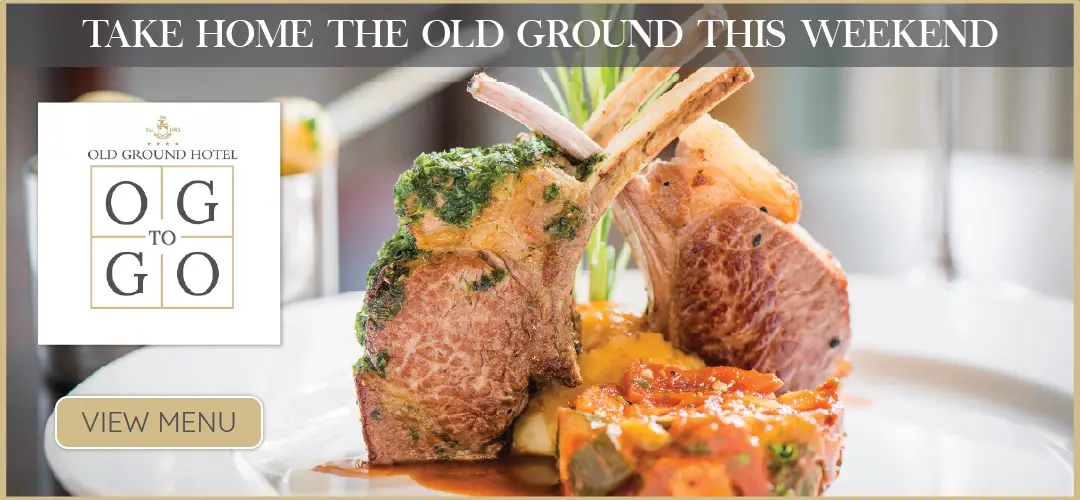 By Stuart Holly
WHAT Pat McDonagh is proposing is tasty and tempting.
At least 150 jobs and a new convenient area to feed and fuel up before a long journey – where do I sign up? It will surely be welcomed, particularly by tour bus operators and those travelling from Dublin to West and North Clare. Now, with the arrival of the Banner's version of the Barack Obama Plaza (Muhammad Ali Plaza, anyone?), visitors can fly straight on past Ennis as if it doesn't exist… Hold on, a closer look might be required here.
Ennis is arguably the last bastion of a thriving, accessible rural lifestyle in Clare.
It's also home to roughly a quarter of our population and a decision on this big scale development will not be taken lightly by the council's planning department. And part of their decision process will include looking at submissions, for and against.
As discussed in our report on page four of our paper, some Ennis businesses say no, and some Clarecastle residents say yes.
Both are well within their rights, but what's the right thing to do here?
Last week businesses from Ennis Chamber confirmed that they would object on the basis that it would be an 'online development', meaning it will be near the Ennis/Clarecastle exit of the M18 and easily accessible from the town without the need to exit onto the motorway.
The community of Clarecastle has now thrown weight behind the project, with The Clare Echo learning that more than 100 letters have been signed and submitted to the council's planning department in favour of the 25,000 sq ft service station, a movement which was spearheaded by a number of community leaders in Clarecastle.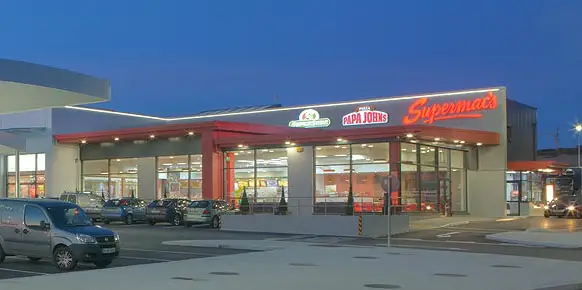 What's to be gained? Well, obviously there are some jobs, which can't be sniffed at in a time when Roche is in the process of closing, and the prospect of young people staying in the village.
Pat McDonagh, undoubtably, is a great supporter of local community and has proved that time and again. Earlier this week, it was pointed out in another local newspaper column that he provided €250,000 to become a headline sponsor of the Fleadh when it came to Ennis. What wasn't mentioned was Ennis businesses also provided massive financial support to Fleadh Cheoil. Anyway, this is not a pissing contest and none of that is relevent because our communities should not be bought and sold, especially at the cost of our thriving town centre.
Pat McDonagh told The Clare Echo that he was surprised that local businesses had objected to his development, that this development will help business in Ennis. I believe he was being completely genuine.
However, surely members of Ennis Chamber are better placed to judge how Ennis as a town can be protected, developed and ultimately flourish? The nature of this development as 'online' is the main crux of the issue for Ennis businesses. This isn't just targeting commuters travelling on the Tuam-Limerick axis – people living in the town of Ennis, along with those travelling into Clare's tourist regions, are also most welcome. And why is that such a big deal?
Many of these business people objecting are true guardians of our town centre. They have been proactive community members and persevered in business to keep the town thriving through a difficult economic period. Are they objecting to this development for the detriment of the town? No. Is it because they don't like Pat McDonagh?
Of course not. These businesses are doing their best to ensure that the town centre doesn't die and they have done a bloody good job so far. Even some of the council's good work in promoting Ennis is at risk of being undone. Just this week, Friars Walk Coach Park was nominated for a national award as a 'coach-friendly destination'. It's not unfathomable that this will become obsolete with a service area at the gateway to our county town. Yet still, there has been anger from sections of the public to those objecting to the development.
One person wrote in an online post to Cllr Johnny Flynn that he had a "very short sighted attitude" in objecting to the proposal due to the "jobs boost to the Doora and Clarecastle area as well as Quin (which is outside your area)".
They continued, "Ennis has over invested in tourism for decades to the detriment of sustainable, year round jobs that would benefit everyone. As for the impact on rural areas? I can only see positives, job creation is the most important one."
I have a number of close links to Kerry, and many people there are of the opinion that Manor Shopping Centre had an irreversible impact on Tralee. While it's a different development to the one planned in Ennis, it should still serve as a warning.
Finally, there should be a level of empathy for locally owned garages who will undoubtedly be directly impacted by a development of this scale. So while this idea is tasty and tempting, I believe the local business are right in their preempting.