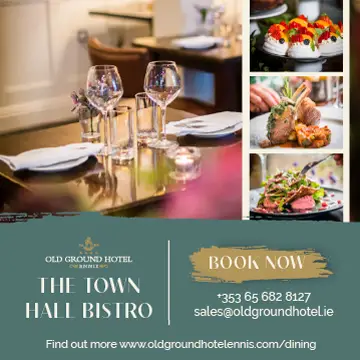 *The All-Ireland Minor C champions celebrate. Photograph: Burren Eye Photography
CLARE WILL host the Annual Congress of the Ladies Gaelic Football Association next year.
At the annual congress held in Trim, Co Meath it was announced that Clare LGFA were successful in their pitch to host the 2024 event which will be held on March 1st, 2nd and 3rd.
Details on the venue in Clare have yet to be finalised. The county last hosted the LGFA Congress in 2015 when the Inn at Dromoland in Newmarket-on-Fergus was the location chosen.
Chairman of Clare LGFA, Seán Lenihan was confident economic and tourism benefits would accrue as a result of the county hosting Congress.
He stated, "With over 170 Delegates from Ireland, UK, mainland Europe, America, Canada, Australia, Asia, many of whom will bring an accompanied person with them, it is really great news in terms of economic and tourism benefits for the County. An added bonus is that 2024 is the 50th Anniversary of the foundation of the LGFA so there should be added promotion and coverage as a result which can only be a good thing for the sport of Ladies Football and indeed the good work we are trying to do in Clare".