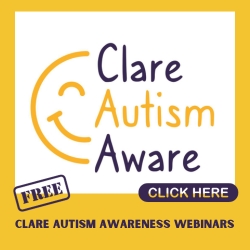 *Photograph: Taka Aylelower
UPGRADES to the footpath at the junction for SS Peter & Paul Church in Tulla are likely to be parked, elected representatives in East Clare have lamented.
Clare County Council's road design section in their submission for Active Travel funding completed a preliminary design of the junction on the main street in Tulla leading to the church but funding was not granted by the NTA.
Derek Troy, acting senior executive engineer in the Killaloe Municipal District said the project would be included in the application for 2023/24 again. "It is possible that alternative funding streams need to be identified in order to progress this project, such as planning contributions," he stated.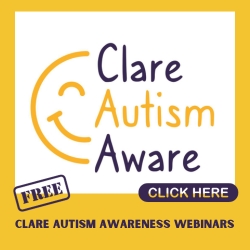 Works on the sections of replacement footpaths throughout Tulla "are progressing well," the senior engineer noted. These are taking place at Chapel Street and Main Street, they along with the provision of two controlled pedestrian crossings on the R462 in the vicinity of St Mochulla's NS are funded by Active Travel.
Cathaoirleach of the Killaloe MD, Cllr Alan O'Callaghan (FF) was pessimistic in his reaction, "This junction is probably going to be parked with no stream of funding, I haven't seen the design, we might be able to produce what road design had for it, I presume it was a comprehensive design, it was a two-step on the road, reading this it is probably parked now to be honest with it, unless funding can be got it seems to be parked which is very unfortunate".
Active Travel funding is "hugely appreciated but have we gone too reliant on it," the Kilmurry representative questioned.
His colleague, Cllr Pat Hayes (FF) felt there was a way around the lack of funding. "There is no Active Travel but there is development levies and if any town warranted spending from development levies it is Tulla with the amount of housing going up there, the money is still going into the Council and we haven't got any real spending out of that for places like Tulla".
Hayes added, " I'm glad you went back to drawing board because original design didn't take into account what was required. We need to storm ahead with it, if Active Travel or other funding comes that is great but this needs to be progressed as matter of urgency".
Tulla has had "fantastic work" done to its footpaths and crossings, Cllr Joe Cooney (FG) remarked. "We're well aware this junction was supposed to be part of the works done a year and a half ago but a new design was needed. I would love to see the design that road design are working on, I've asked for an update a couple of times, when that design is in place for councillors, it is not an easy junction to design and there's no point saying it is". He said he attended a funeral in Tulla recently where someone tripped due to the condition of the kerb at the junction.
Responding to councillors, Troy outlined, "This area was included in submissions last year, the NTA moved the goalposts, up to that point the design was reasonably progressed". He told them he was happy to circulate the design.