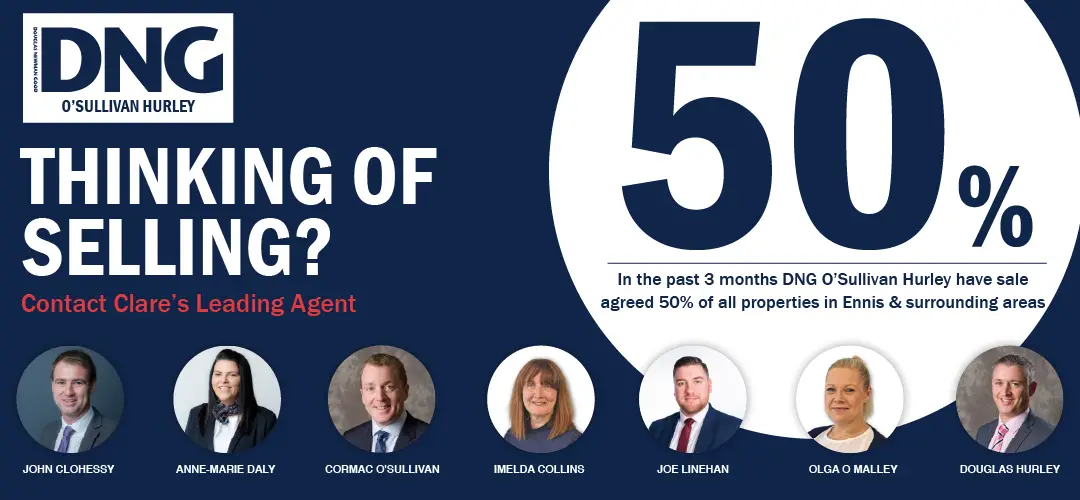 East Clare golf course closed the course on Friday last as a mark of respect to the late Michael Fahy from Feakle.
A former captain and president of the club, Michael was one of the five founding members of the club.
Extending sympathy to the Fahy family this week, Pat McNamara, chairman of the golf club paid tribute to Michael. "The foresight of the five founding members has led to this superb facility in East Clare. Michael and his late wife Olive who passed away eighteen years ago made a massive contribution", according to the chairman.
"Club members formed a guard of honour at the funeral. The club had teams competing in both the Bruen and Purcell shield competitions at the weekend and all team members won a black ribbon as a mark of respect and in honour of Michael", explained Pat McNamara.
The proposal to develop the golf course kick started in 1992 and after several meetings the project got the go ahead. The founding five were John Joyce, T.J. McNamara, Micheal Hogan (RIP), Tom Murray (RIP) and the late Michael Fahy. The facility was first developed as a 9 hole course but enough land had been purchased for 18 holes and the development of the second nine came quickly after the opening. Michael was a lover of traditional music and was involved in many committees over the years including Muintir na Tire.