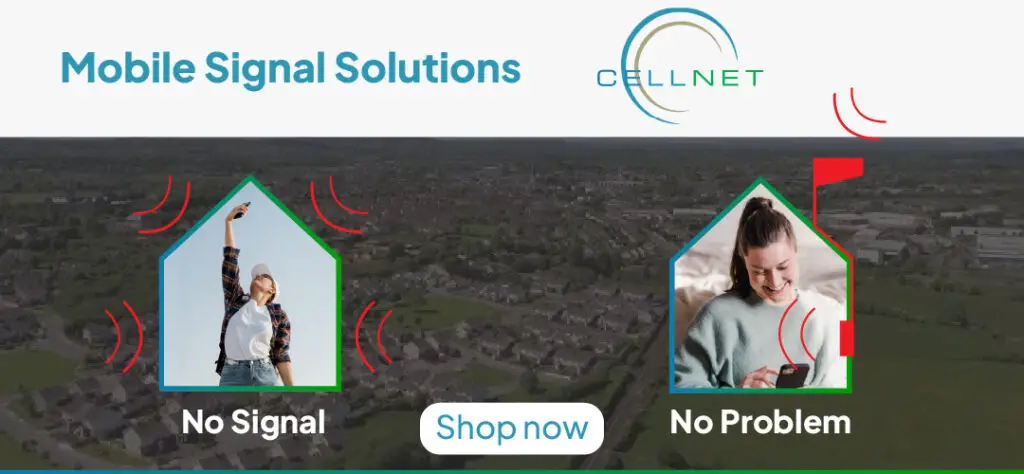 *Aidan Fawl and Shane McGrath, co-founders of East Clare Fitness. Photograph: Natasha Barton
EAST CLARE FITNESS continues to go from strength to strength, fresh from celebrating its fourth birthday.
Co-founded by Shane McGrath and Aidan Fawl, the fitness company opened in Kilkishen in August 2018 before further facilities followed in Scariff (January 2019) and Tulla (March 2022).
While they cannot take all the credit for the initiative and ambition shown by O'Callaghans Mills GAA Club, Scariff GAA Club and Tulla GAA club with their respective developments, East Clare Fitness' role as an anchor tenant has helped to bring the facilities to life and add a vibrancy across the week. "Aidan is a Mills man, when they were talking about putting in a gym they approached Aidan, they had a chat with him to make the facility useful for whole community. Ger Rodgers then told me they were planning the same thing in Scariff and it went from there. The idea of GAA clubs having gyms is to get people in using them and we helped them out with it and it has worked well," Shane said.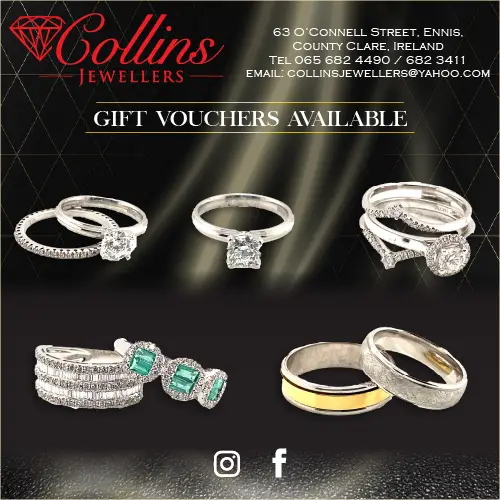 Prior to the venture, the duo worked as personal trainers in Ennis. "Any business going out on your own is a risk but it took off and worked thankfully," Shane told The Clare Echo. Along with Scariff's Cian Foley and Wicklow native Mark Murphy who now resides in Broadford, they have a close-knit staff proving popular with their client-base which is well earned given they are on the job for over ninety hours per week.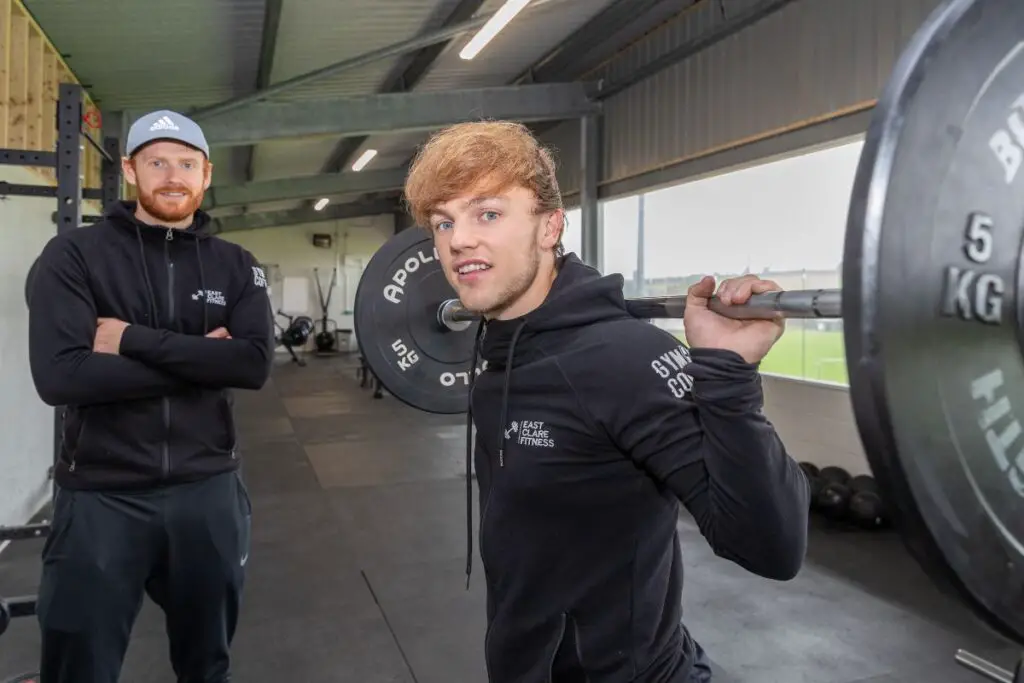 Their group personal training classes are delivered to a maximum of eight people per session and includes individuals of varying fitness levels working off their own programmes. These classes run from 6am to 7:30pm across the three facilities throughout the week. All facilities are open concurrently on Monday, Wednesday and Friday evenings while Kilkishen and Tulla are also open on Tuesday and Thursday evenings.
One constant has been the level of support received within the area, Shane noted. "We've had a very loyal base, we started in Kilkishen and in Scariff three years ago, people who joined us on first week are still training with us. In Tulla a lot of people are still with us since March when we opened. We've been very lucky with the support we've been getting. Without the people in the area we wouldn't have been as successful, that's been the main thing".
A shift in their business has been notable since the pandemic. Boot camps which had between 30 to 40 people at one session were replaced by the smaller groups while the addition of online training has proved to be a big hit, Feakle native Shane admitted.
"It's something we had never done before COVID, it was forced on us, we were closed for about twelve months between all the different lockdowns, we had the choice to either sit at home and do nothing or come up with a way to keep going and keep busy. We were very busy over COVID with no gyms to go to and putting together videos online, we've kept it up, the biggest advantage of online coaching is having people train and work with us from Australia, America and Canada, these are people you'd never be able to train in a gym with us, it's been great to train them online, only for COVID we might never have got to do this".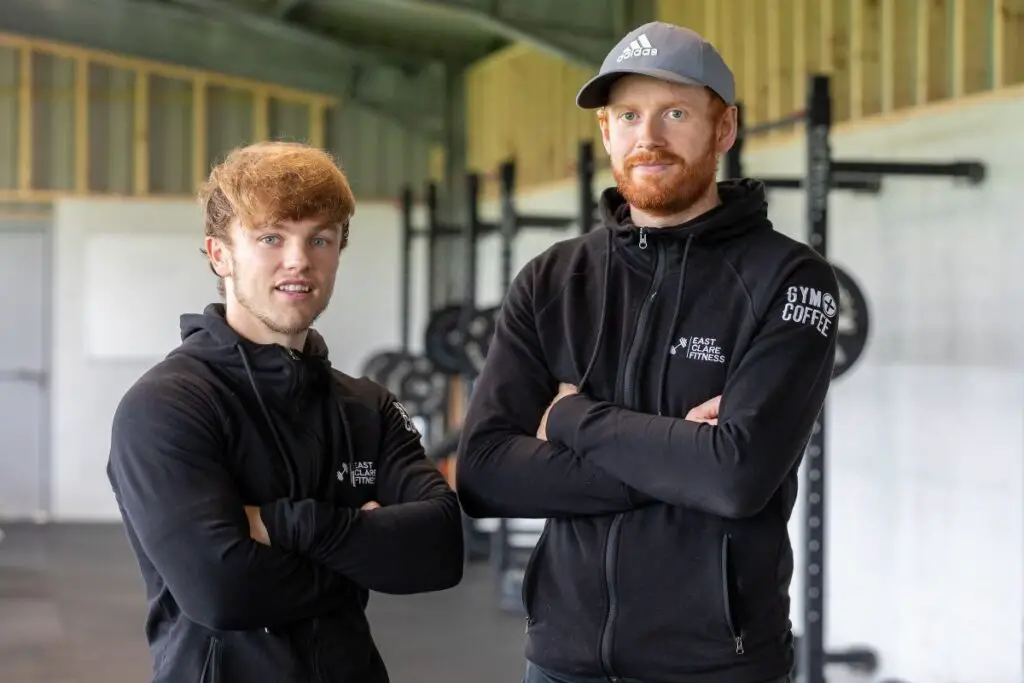 While those availing of the online coaching are living outside of the country, they still cherish their links to East Clare. "We've a lady with roots in Tulla but she has been living in England for last 20 years. We've lot in Australia, it's all remote, we are giving out the workout plans, we've a dedicated group on Facebook and they follow our videos and we check in with them then. It doesn't matter where in the world you are, for us it has been a real eye opener and it broadens the market, we're not just training the people from the area".
On top of this they are also hitting multiple demographics in terms of users. "We do teen fit classes in Scariff for 13 to 17 years old, we've clients in their seventies so we have people from the age of thirteen to their seventies with us in East Clare Fitness. We've a huge variety of people from all different backgrounds, the handy thing with the group personal training is it individualised, you could have a young lad looking to get stronger in the same group as an older woman looking to lose weight".
With seven years' experience in the fitness industry, one observation of Shane's has been that people can sometimes neglect fitness due to an injury. "One of the biggest things we've noticed is people can be very wary of injuries whether it is a sore back or hip, we've so many people that come in and ninety percent of the time people will feel ten times better after the exercise no matter what the injury is, it's important that people aren't afraid to exercise".
Early mornings and 5:15am starts may be easier in the summer months rather than the winter, McGrath acknowledged. "I would have been an early riser but Aidan might have struggled," he quipped. "In this line of business, there are always people training before or after work so you have to be able for it, that's the way it is. It's always great to get a session done early in the morning".
Conversations began prior to last Christmas about East Clare Fitness playing a part in the planned expansion of Dr Daly Park in Tulla. "We'd have been talking with Mark Quinn and Cian McInerney, we worked closely with them, they wanted a good club gym for the players so that their camogie players and hurlers would have a good gym to use, they also wanted it to be somewhere for the whole community to come in and be active. It was the 3rd of March when we opened up, we've personal training there, the hurlers and camogie teams are doing their gym sessions there too, it's getting lots of use".
Adding Tulla to their portfolio has been "great," Shane said. "Tulla is an area that seems to be getting bigger, the two schools have huge numbers, there are new housing estates going up. For ourselves it was a great opportunity to open a third place, we needed an extra staff member to match the hours, it's been going well, we're delighted to be there, we're meeting lots of new people".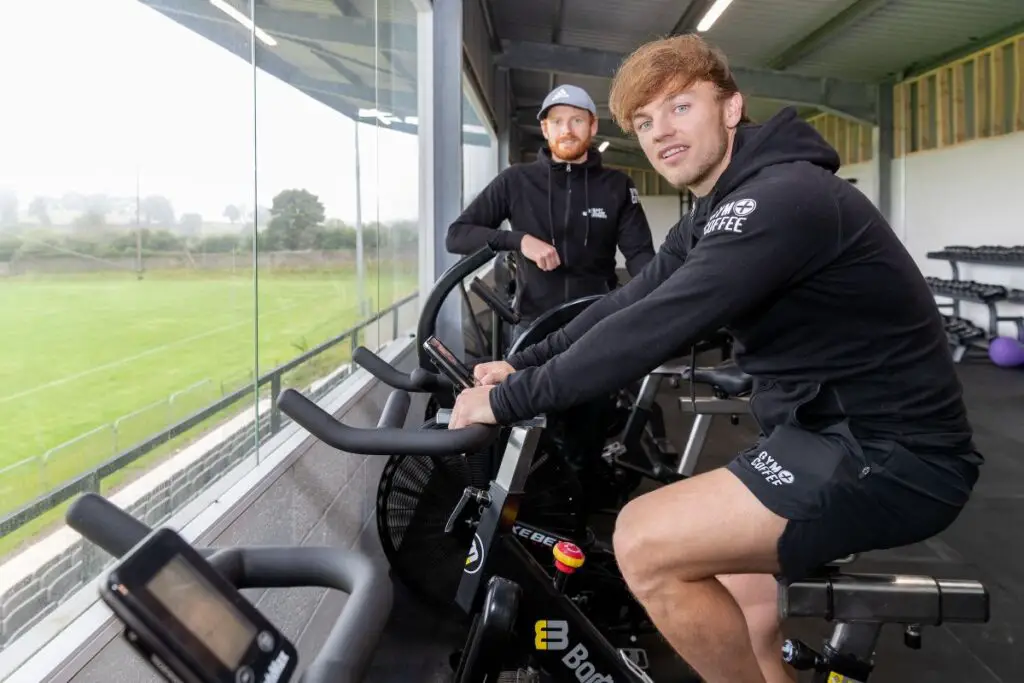 Captain of the Clare intermediate side crowned Munster champions in 2016, Shane has also been the key player for his native Feakle, finishing each adult campaign as their top scorer. Hurling is regularly one of the subjects of conversations in the gym, "We've good banter in the gyms if we're beaten or if results didn't go our way, the lads would let us know about it, there's always good craic, hurling is a big part of East Clare with all the clubs from around. You get to know a lot of people in the hurling especially when we're in the GAA clubs, you'd always have good craic in Monday at 6am in Scariff with Paul Madden, Dan Treacy, Joey Kavanagh, the hour would fly with the hurling talk".
Hours may fly when hurling is on the menu but the years are also whizzing by as East Clare Fitness continues to grow its enterprise.