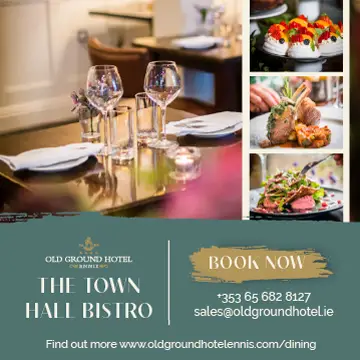 *The People's Park in Kilmihil. Photograph: Gerard O'Neill
€481,486 has been awarded to ten projects in the county under the latest round of allocations from the CLÁR programme to help develop local facilities and amenities in rural areas.
Eight of the successful Clare applicants have received the maximum grant of €50,000. They include, Kilkeedy Community Playground (€50,000), Scoil Mhuire Lahinch (€50,000) for a car park enhancement project, Kilfenora National School (€50,000) for provision of multi-use games area with fencing and an access gate for use by the whole community, Kilmaley Meitheal (€50,000) for the development of a community walkway, Lissycasey GAA (€50,000) for a running track.
Kilmihil People's Park (€50,000) for provision of a public walkway around the astro-turf, Tulla GAA Club (€50,000) for surfacing of the car park including drainage, lining and lighting at Dr Daly Park and Crusheen Sports Arena and Community Hub (€50,000) for a Multi-Use Games Area (MUGA)/Astro turf.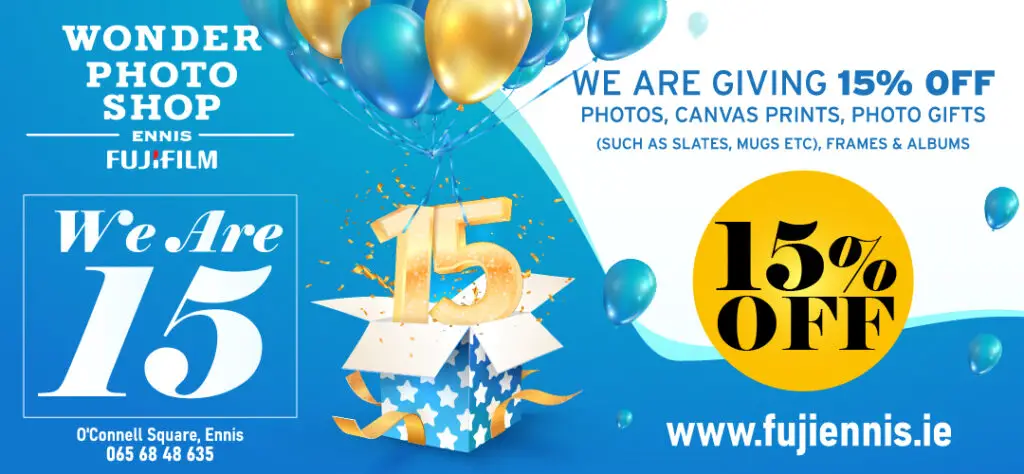 Other successful projects in Clare were Kilkee Playground (€45,176) for the enhancement of their existing facilities and Scariff Rugby Club (€35,753) for safety works to their car park.
Clare TD, Joe Carey (FG) felt the funding was a practical recognition of the work being carried out in providing access to sport and recreation activities in communities outside the major centres of population. "Multi-Use Gaming Areas (MUGAs) and astro-turf facilities were eligible under the first phase of this year's CLÁR programme which is administered at local level by Clare County Council. A condition of the scheme is that any facilities funded on school grounds must be open to the public outside of school hours".
Rugby's future in East Clare was helped by the allocation of €35,753 for Scariff RFC, Deputy Carey stated. "This particular allocation typifies the enterprising spirit that underpinned many of the Clare projects as it is designed to enhance a marvellous community facility that Scariff RFC is providing for the broader East Clare area. An estimated investment of €300,000 has already provided a 40x20m state-of-the-art 4G pitch, while a seated area overlooking the main pitch has been incorporated into the project. An amalgamation with the Ballina-Killaloe Rugby Club's youth section, known as the East Clare Titans, means that under-age rugby has top class facilities and a very promising future in East Clare".
Rural development is aided by CLÁR funding, Cathal Crowe TD (FF) highlighted. "A huge amount of work is carried out by groups around our county – more often than not on a voluntary basis – and to see this level of funding granted to these groups is extremely welcome. CLÁR focuses on rural areas and plays a significant role in promoting rural development across the country. A county like Clare, which is largely rural, benefits enormously from this. I'm delighted also to see a wide geographic spread across the county in terms of successful applicants".
Senator Timmy Dooley (FF) said the funding would "strength and support local people in our communities".
Welcoming the funding announcement, Cllr Tony O'Brien (FF), Cathaoirleach of Clare County Council, commented "Ten communities in Clare stand to benefit from the development of facilities being funded under this announcement. The sports clubs, schools and community groups are to be commended for what they are achieving in developing these projects. I would like to thank Minister Humphreys and the Department for making this funding available and I look forward to the projects progressing".
Leonard Cleary, Director of Rural Development, Clare County Council, said: "I am delighted to see such deserving community projects receive funding under the CLÁR programme Measure 1. These projects will allow each local group to develop facilities for the future enjoyment of residents and visitors, creating new recreational opportunities in communities across the county. I would like to acknowledge the commitment and dedication of all the groups involved".