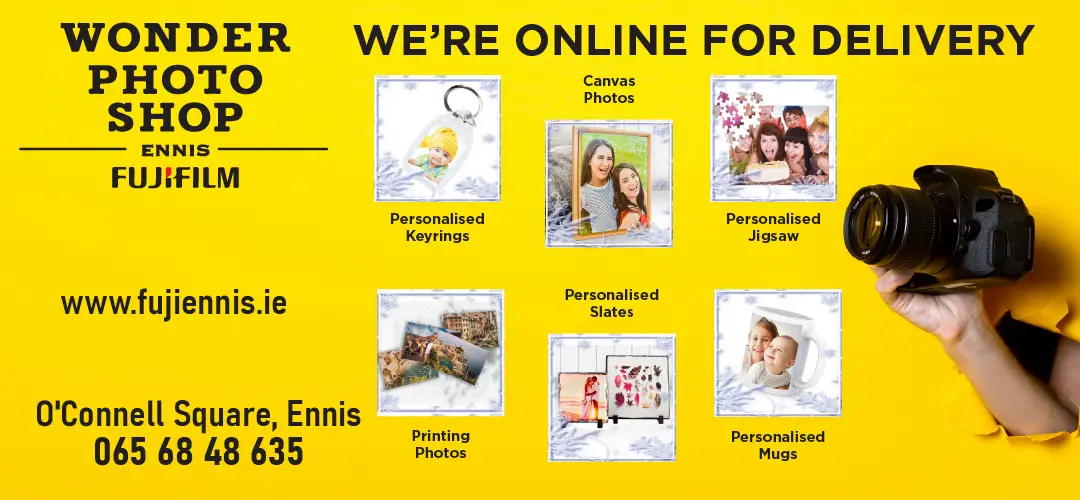 PREVIOUSLY undiscovered rock formations at the bottom of Lickeen Lake have given a fascinating glimpse into the past.
Recent low water levels due to the prolonged drought have revealed previously unseen rocks on the shore of Lickeen Lake that indicate the North Clare lake may have been formed along a zone of folded and faulted rock that resulted from continental collision almost 300 million years ago.
The rocks were discovered by Burren & Cliffs of Moher UNESCO Geopark and Clare County Council geologist Dr Eamon Doyle and his son Alan while fishing on the lake, which is located between Kilfenora and Ennistymon.
"If it hadn't been for [the folding and faulting], the lake would have been shallower and it is unlikely that the water levels in Lickeen would be sufficient to supply most of North Clare. This is a great example of how the 300 million years of geological history has a direct impact on our lives today," Dr Doyle said.
He explained that while folded and faulted rocks are well known from the Loop Head area of West Clare, particularly around the Bridges of Ross, they have not been recorded in the North Clare area before.
"Once Alan had pointed out the outcrop I immediately saw that the rocks were tilted to a vertical position which is completely different to the almost horizontal layers of rock that we typically find in this area," Dr Doyle added.