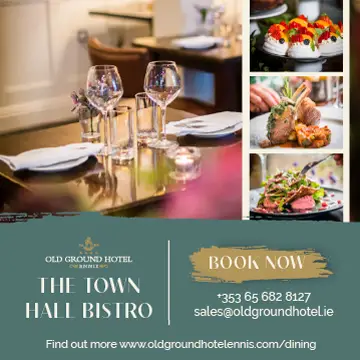 *Cratloe's Conor McGrath. Photograph: Martin Connolly
Sunday has the makings of a dream final but also a nightmare as Conor McGrath and Cratloe face off with their near neighbours Sixmilebridge.
Recognised as one of the county's greatest ever forwards, Conor's absence from the Clare panel was certainly felt throughout 2019. This year was in fact the first since 2005 that he wasn't part of a county squad, he made his senior debut in 2011.
Nonetheless it's been a busy year for McGrath, "The injury took care of the early part of the year and it's been all go since with the club championship". A recurring shoulder complaint required surgery which he decided to undergo late last year. "I had an issue ongoing for a few years with one of my shoulders. I had surgery on the opposite shoulder a few years ago and I had a similar issue on the other causing me issues for a few years. I made the call once and for all to get it sorted this Christmas so that took about four to five months, I came back played a few Clare Cup matches towards the end of League with plenty of time left for championship so it worked out well with timing for championship".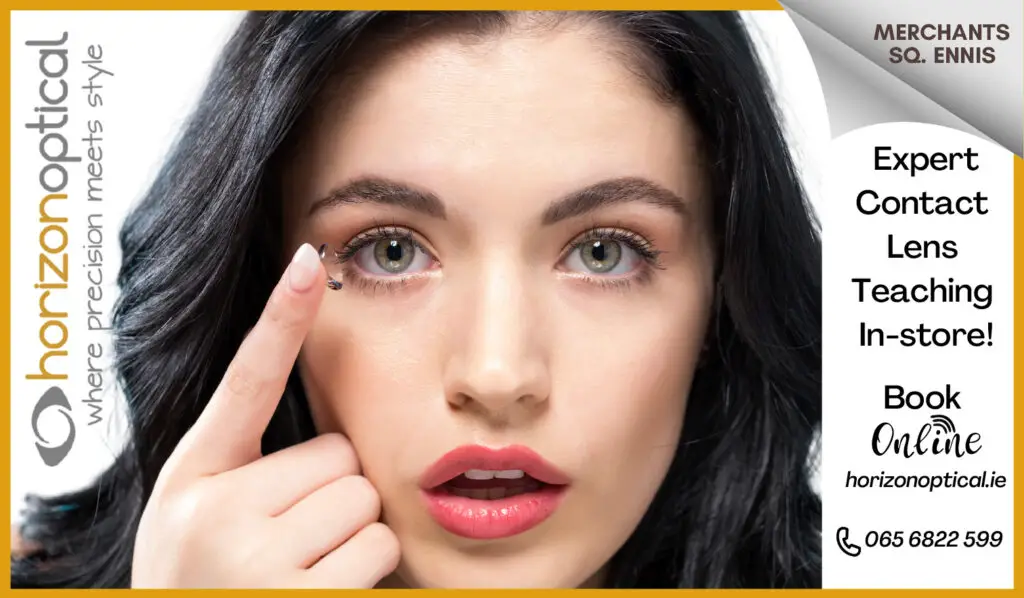 To say it's been a break away would be slightly inaccurate. Cratloe themselves are close to inter-county with the standards they enforce while the rehabilitation plus the ongoing dual exploits has kept the 2013 All-Ireland winning corner forward as busy as ever. "There's a lot of rehab that goes with it that you would be doing regardless of if you're with a county setup or not. Once I got back from that, we were into pre-season mode with Cratloe so there's a lot of fitness and gym work with Trevor Slattery our strength and conditioning work so there was plenty to do. There was a few Clare Cup games and by the time that rolled around we were into football and hurling every week so it's been all go over the last few months".
His inter-county future is uncertain. When asked by The Clare Echo if he sees himself returning to the saffron and blue, the Limerick based accountant said, "I don't know. At the moment we've been full on with the club and focusing on that. We'll see how this weekend goes and hope for the best".
So onto the club and the chance of beating Sixmilebridge in a senior final. "It is a dream final if we win but it'll be a nightmare if we lose, the same as in any final. We've lost a couple of finals and won a couple of finals so we know both sides of it, no matter who you end up playing against, it's great if you win but a disaster if you lose. Being neighbours adds a bit to the two parishes for the week with the rivalry and craic but ultimately for both teams it will be about winning it no matter who's in the final".
In the McGrath household, he's not the only All Star. Maire, his sister is of course well known for her exploits on the camogie field. As Cratloe had no camogie club when she was growing up nor an adult team today, Maire played with Na Piarsaigh and now Sixmilebridge. Although her brother Conor has attended games, he confessed that in fact he was never supporting The Bridge. "I don't think I've ever shouted for them, I've been to a couple of matches to watch Maire play over the couple of years not too many but I'd be neutral I suppose," he laughed.
As they spend so much time together between football and hurling, it is no surprise that the majority of Cratloe teammates are best friends with one another. For him, there's nothing better than winning with your friends. "There's about 15 to 20 other lads on the panel who we have all grown up with, some younger lads that have come through in the last few years and then the more experienced lads like Sean Chaplin, Michael Hawes, Gearoid Ryan, Oige Murphy and all these guys. There is a great bond that we have formed over the years, we typically don't have any falling outs so we keep everything going in the right direction. Once you get over the line it is brilliant, obviously we haven't done it for four or five years at this stage so we'll be going all out to do it on Sunday".
Just two men in Cratloe's history, Barry Duggan and Liam Markham have raised aloft the Canon Hamilton. Though in Conor in typical fashion downplays his own input, "It's a great honour, given the nature of the players we have there isn't a whole lot involved but as everyone says it's about going up for the toss, we've plenty of leaders and experienced lads around the dressing room with a very good dressing room so there isn't a whole pile of extra work involved in it and I'm delighted to have the role".
McGrath will definitely be remembered positively in the history of Cratloe. Should he become the club's third senior hurling championship winning captain it may just be his sweetest moment in blue.