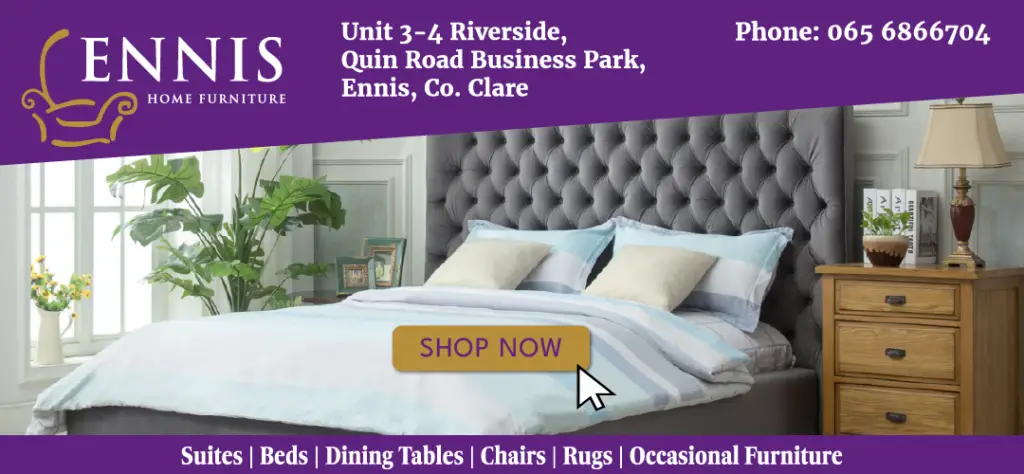 *Photograph: John Mangan
A provisional date for the completion of a review of the maintenance and operation of all burial grounds in Co Clare has been set.
Last September, Clare County Council launched a burial ground review which was overseen by retired Director of Service and Ennis native Oliver O'Loughlin.
The process required a review of over 160 burial grounds within the county, with upwards of 30 managed by Clare County Council. The independent review stemmed from sharp criticism surrounding the upkeep of burial grounds as well as several recorded instances of vandalism that took place.
At a recent Rural Development SPC meeting, Acting Senior Executive Officer Bernadette Haugh stated that consultation and engagement has been ongoing with a number of key stakeholders in the burial ground service area. These include undertakers, caretakers, registrars, burial ground staff, monument sculptures, grave diggers, MD SEOs and elected members.
"The process of engagement was delayed due to the COVID restrictions but that has now concluded. Additional statistical and financial information has been sought by Ollie from burial ground staff to further inform the review process, which is currently being collated. His intention is to have a draft document available in July."