*Photograph: Joe Buckley
Shannon Town Utd have secured league glory on the double with their senior women's side and U15 boys claiming honours.
Five straight wins, one draw and one loss was sufficient to see Shannon Town win the U15 Division 1 league. It is the first title claimed by this group of players.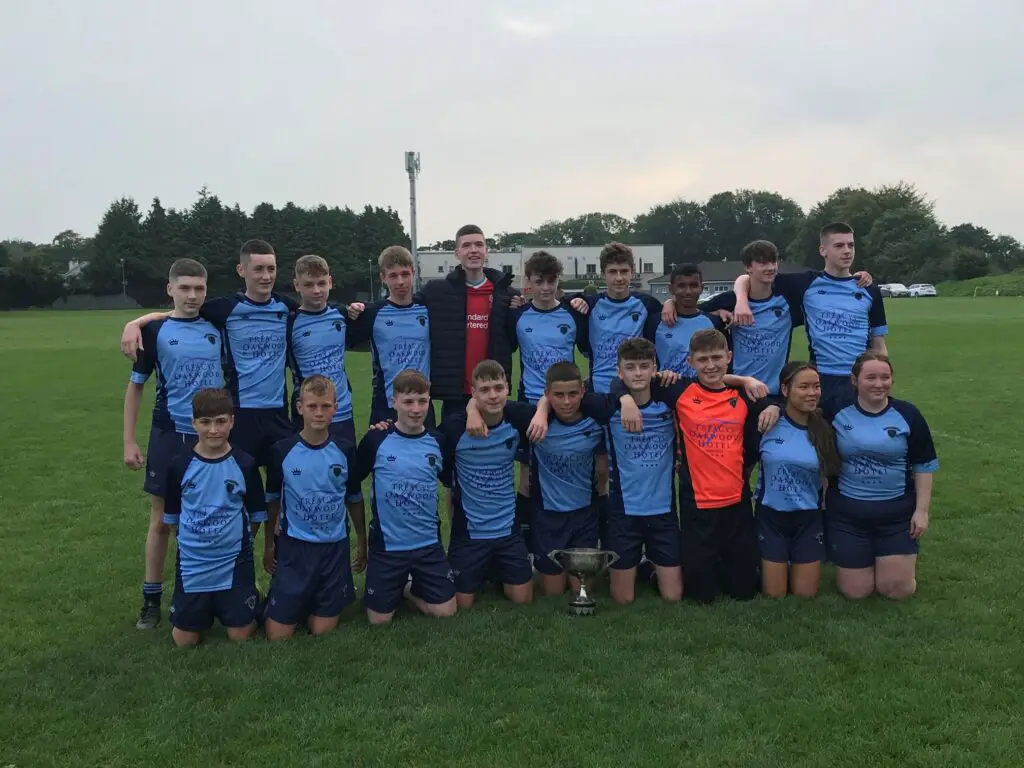 There was further reason to celebrate for the club when they had league glory in the Limerick Womens and Schoolgirls soccer league. The side managed by Ray Keane and Daniel Doran wrapped up the honours with two games remaining having gone the entire season unbeaten.
A 5-0 victory over Herberstown saw them clinch the title with goals on the night from Emma Nolan (2), Eryn O'Leary, Ella Kelly and captain Leona Bridges.
They still have their eyes on further silverware having qualified for the semi-finals in both the Division Cup and Open Cup against Bridge Celtic and Murroe.
The squad is comprised of: Caoimhe Nolan, Cara Conway, Rebecca Delgarno, Leona Bridges, Sarah Cusack, Leah Kelly Shelly Goggins, Sharon McGorrian, Emma Nolan, Ella Kelly, Megan Kelly, Amanda Madden, Ciara Lysaght, Liz Byrne, Tara Carew, Thantra O Callaghan Eyrn O'Leary, Enya Kelly, Megan O' Connor, Tara Lawless.