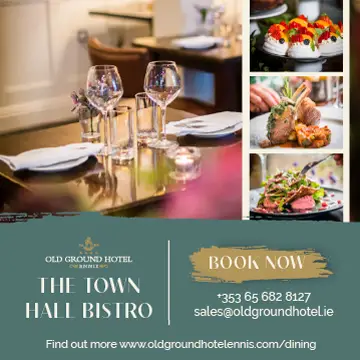 *Conor O'Brien & Tom McDonald in action for St Joseph's Doora/Barefield. Photograph: Burren Eye Photography
QUARTER-FINALISTS LAST SEASON, St Joseph's Doora/Barefield got reacquainted with the taste of knockout football in the top tier and are anxious to sample it some more.
Contesting back to back senior deciders in 2011 and 2012 where they lost out to Kilmurry Ibrickane on each occasion by eight and six points respectively, brought an optimism that The Parish could become a strong force in Clare football but this ultimately never materialised and instead they suffered relegation from the top tier in 2018.
A rebuilding process is showing fresh signs of hope with Doora/Barefield claiming the intermediate title in 2020 and impressing in their first year back senior last season. Kevin Frehill has stepped down as manager due to family commitments with selector Donagh Vaughan making the step-up to the hotseat as they attempt to carry on that progress. Ex Clare minor manager Maurice Walsh and Kildysart's Ger 'Bobby' Kelly are fresh additions to Vaughan's set-up.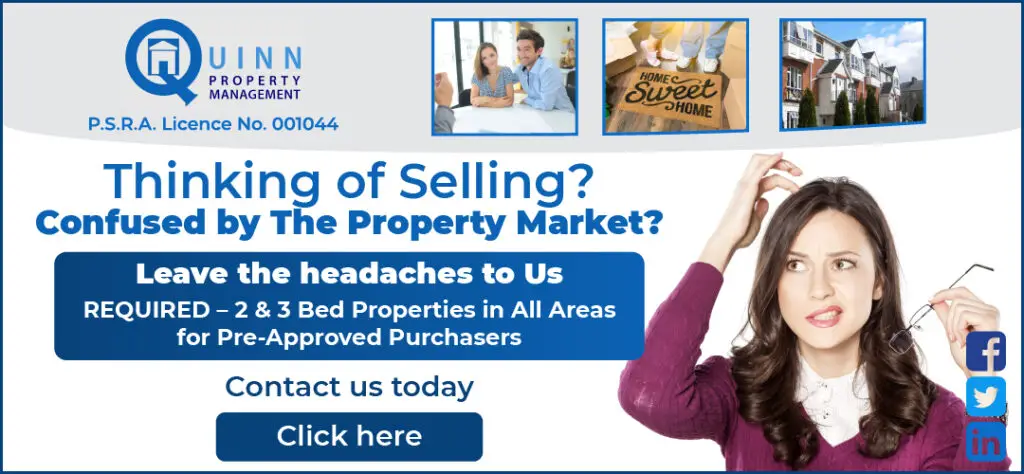 Full-back Conor O'Brien will miss their testing opening round with Cratloe due to a broken collarbone. Apart from this, there are no major injury concerns for the Doora/Barefield management.
With such a vast catchment area at their disposal plus outstanding facilities at Gurteen, it is not inaccurate to say that the club has been underachieving at adult level in the past decade. Regular knockout appearances from the footballers would go some way to altering this while their hurling side managed by Michael Guilfoyle are determined to secure promotion from the intermediate ranks this year.
Doora/Barefield still possess the ambition that saw the club crowned All-Ireland champions before the turn of the millennium, Donagh believed. "There's great aspirations in Doora/Barefield, we're under no illusions. There is a lot of hard work going in, we have lots of players coming in each year. I've just been watching our minors against Clooney/Quin and there is a lot of talent there. We should be having two to three lads coming into the fray each year, we have to keep our standards high each year and hopefully in the next three to four years we can be challenging for senior honours every year".
He added, "We're still very young and in development, the oldest player on our team will be 26 or 27 and we've an average age of about 22 or 23. We really want to move on as a team and as a club".
Travel has increased for club players in recent months and Doora/Barefield are no different, thankfully for them the arrivals gate at Gurteen has been busier than the departures. "Every club is in the same boat, we're also a dual club no more than Cratloe, most players have been playing championship in the past month, we've been working closely with Michael Guilfoyle to manage lads, we've had no bye in the hurling yet, Cratloe have had which will help them. We definitely have more lads around in the last few weeks with guys coming back from the US".
Facing off with Cratloe for round one is no easy task with Colm Collins' men determined to make their way back to the quarter-finals having failed to get past the group stages in 2021. "They have massive experience, they have so many inter-county lads and lads that have played at the top level and done very well. Colm is over them and they tick a lot of boxes, they've managed the dual-thing for a lot of years, no more than us. We have to test ourselves and that's where we want to be, testing ourselves against the top teams".
Donagh who owns The Grove Bar and Restaurant in Roslevan pointed to the experience gained by Tom McDonald (senior), Fionn Kelleher (U20) and Joe Rafferty (U20) who were part of county panels this season with Kelleher and Rafferty starting members of the Clare team. "It's brilliant then for them to come back to the club with that experience, it is great to have quality players like that, a lot of the lads on the panel would have played county at some level like the Hannans".
"We hope the experience of last year will stand to us. The first year up can bring a bit of bounce so the hard work has been this year, we got to the quarter-final last year and we have to keep it going, the experience last year can stand to us," Vaughan said.
Management: Donagh Vaughan (manager), Maurice Walsh (selector), Morgan Rowland (selector), Philly Ryan (selector), Cathal O'Sullivan (selector), Ger 'Bobby Kelly (coach).
Captain: Jack Hannan
Key Player: Tom McDonald
One to Watch: Fionn Kelleher
Fresh blood: Michael Nash, Jack Scahill, Conall Dorgan
Departures Gate: Kevin Harrington (moved back to Cork), Aódhán Ó Sé (travelling)
Last season's run: Recorded group wins over Kilrush Shamrocks and Kilmihil, their first round loss to St Breckan's didn't stop them advancing to the quarter-finals where they lost to Lissycasey.
Schedule:
Rnd 1 vs Cratloe
Rnd 2 vs Lissycasey
Rnd 3 vs Kilmihil