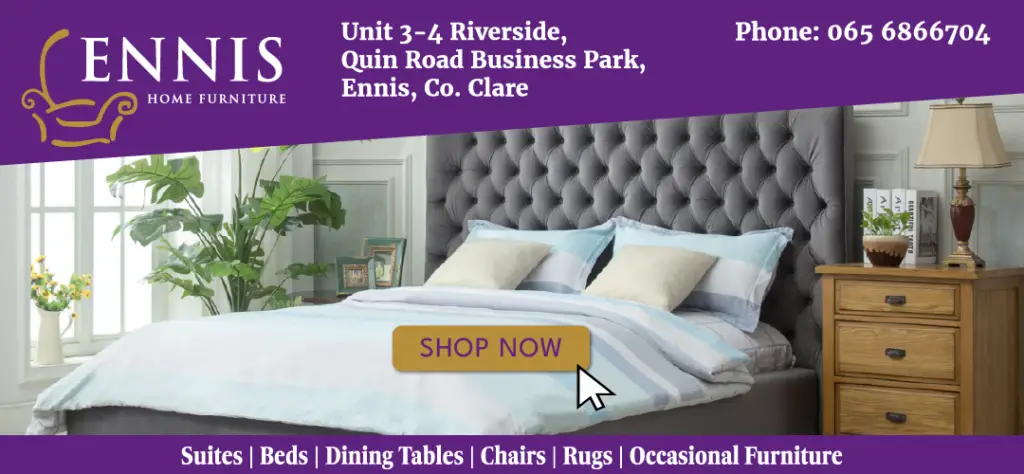 *Deirdre Fitzpatrick. Photograph: Arthur Ellis
Doonbeg native Deirdre Fitzpatrick has managed to harness the power of mindfulness for creativity, utilising it as a buoyancy aid for life.
A yoga and fitness instructor for the last seventeen years, Deidre felt that this line of work provided the perfect balance between the physical and mental realms of daily life. Deirdre talks to The Clare Echo about the title of her novel Surfing the Waves of Stress, the power of mindfulness and meditation and how she used this as an anchor for creativity throughout the lockdown as well as the benefits of her countrywide retreats and how practicing everyday mindfulness helps brush past that monkey mind, allowing you to take the edge off your day.
For Deirdre, the title of the novel effuses deep intrinsic meaning relating to the practice of mindfulness that she has been teaching over the last seven years. The surfboard is like your buoyancy aid. Life may present itself in big thundering waves, but your board will keep you buoyant and afloat, enabling you to ride the current. Mindfulness and meditation practice is all about the ups and downs in life, these practices are your buoyancy aid, it teaches you how to cope in stressful times, Deirdre tells. We live in a time when everyone is either trying to grab your attention or sell you something, Deirdre admits. Our phones are one of the most pressing items with regards to this. Different types of meditation have different benefits. Sitting down is for mental focus and clarity whereas lying down would cater more for relaxing and grounding.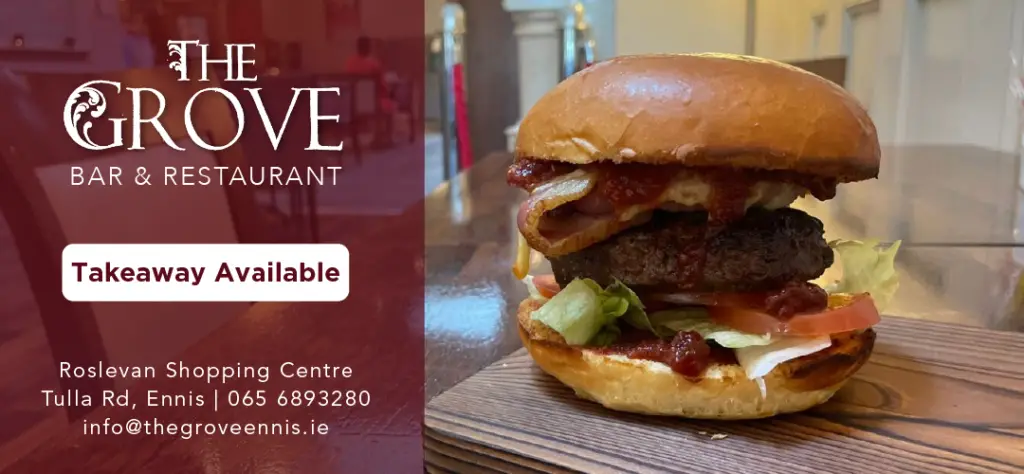 Lecturing and teaching these practices eventually led Deirdre to penning her own novel, Surfing the Waves of Stress. On the moment that led her to transfer her ideas onto paper, Deirdre reveals, "I started the project in November of 2018 after a retreat. I had one customer who came to loads of retreats and she really loved it and got lots out of the mindfulness. She came up to me one day after a retreat saying that your handout is great, but I really need one of your stories. I tell stories during my retreats to convey a message. A lot of them are funny stories that people can relate to, like failures I've had. She really wanted my stories which created a sort of lightbulb moment where I decided that I would write a book. The book was really the format of my workshop. After my book launch was cancelled this year, I managed to get it into some pharmacies in Kilkee, Kilrush, Miltown and Lahinch. It's in the Ennis Bookshop since June and it's really doing well now."
The lockdown period saw Deirdre looking to channel the creativity that mindfulness and meditation creates. In this short space of time, she managed to produce two children's novels as well as a self-help guide. One of the novels, which is now looking to go to a publisher, relates to the Wizard of Oz, one of her eight-year-old sons favourite movies. Calling for Deirdre to put on what he calls the Wizard of Woz, led her to create a kid's novel around mindfulness. Three wizards: the Wizard of Woz, The Wizard of Now and the Wizard of When. Essentially, past, present and future. The Wizard of Now teaches the other wizards to live in the moment. This novel is for children aged eight to twelve whilst another one on the backburner is being written for children aged three to seven years.
Mindfulness retreats are something that Deirdre endorses for anyone looking to get back into their body and reconnect with themselves. By coming to the retreats, you are totally switching off, Deirdre tells. Mindfulness and meditation are practiced on the day. Feedback from clients shows that a surreal feeling of being chilled out often lasts for months following one of Deirdre's retreats. In the everyday, Deirdre feels that mindfulness is something that everyone can put into practice, irrespective of time and place.
"Mindfulness is something you can do on the go. You can do it anytime. If you have full attention in the moment, you enjoy life more. You are fully engaged. It's important not to be distracted all the time. Your body is your home. When you are absent, who is home in your house. It's bringing you back into you body, all the time. That is what mindfulness and meditation is, being in tune with yourself. It's something you can do every day. Simple things, like driving your car. Sometimes I find, when you drive, your mind can race. Be mindful. Listen to the sound of the engine. That can be your anchor. It brings you back into the now and keeps you present on your journey. By noticing your breath in and out, you can cool down your nervous system. It's simple things like that which help."