*Doughmore Beach. Photograph: Arthur Ellis
Renewed calls have been made for planning permission to be granted for coastal protection works at Doughmore Beach in Doonbeg in the wake of Storm Hannah.
On Saturday, Doonbeg Golf Club was forced to close as it's greens were covered in sand from the adjacent beach following the storm and high winds hours previously. An Bord Pleanála are currently considering an appeal from environmentalist Peter Sweetman against Clare County Council's decision to award planning permission for the construction of a 38,000-tonne rock barrier.
Envisaged in the work is the building of structures running 1km in total, on two stretches of coastline to the west of Trump International Golf Links & Hotel Doonbeg Ireland which aim to prevent further coastal erosion at three holes on the course. Trump Hotels estimates that between 15 and 20 metres of dune facing the edge of the golf course has been eroded since 2002.
305 people between full and part-time work are employed at Trump International in West Clare.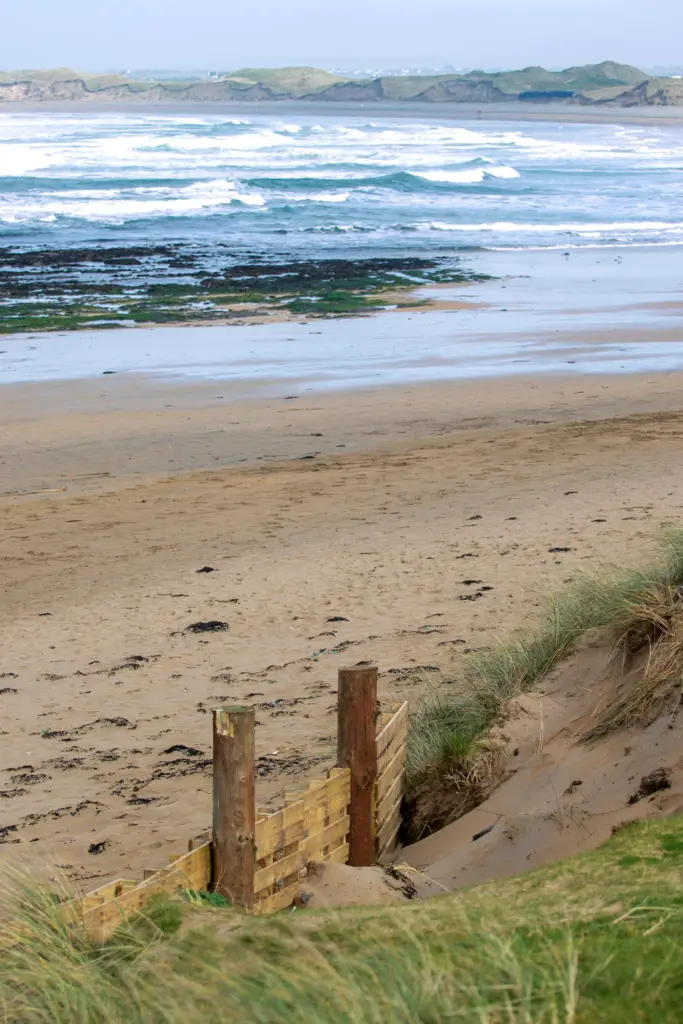 Speaking to The Clare Echo, General Manager of Trump Doonbeg, Joe Russell revealed in their 16 years submitting conservation reports "nobody has ever come back from an environmental perspective and said 'you're doing the wrong thing'".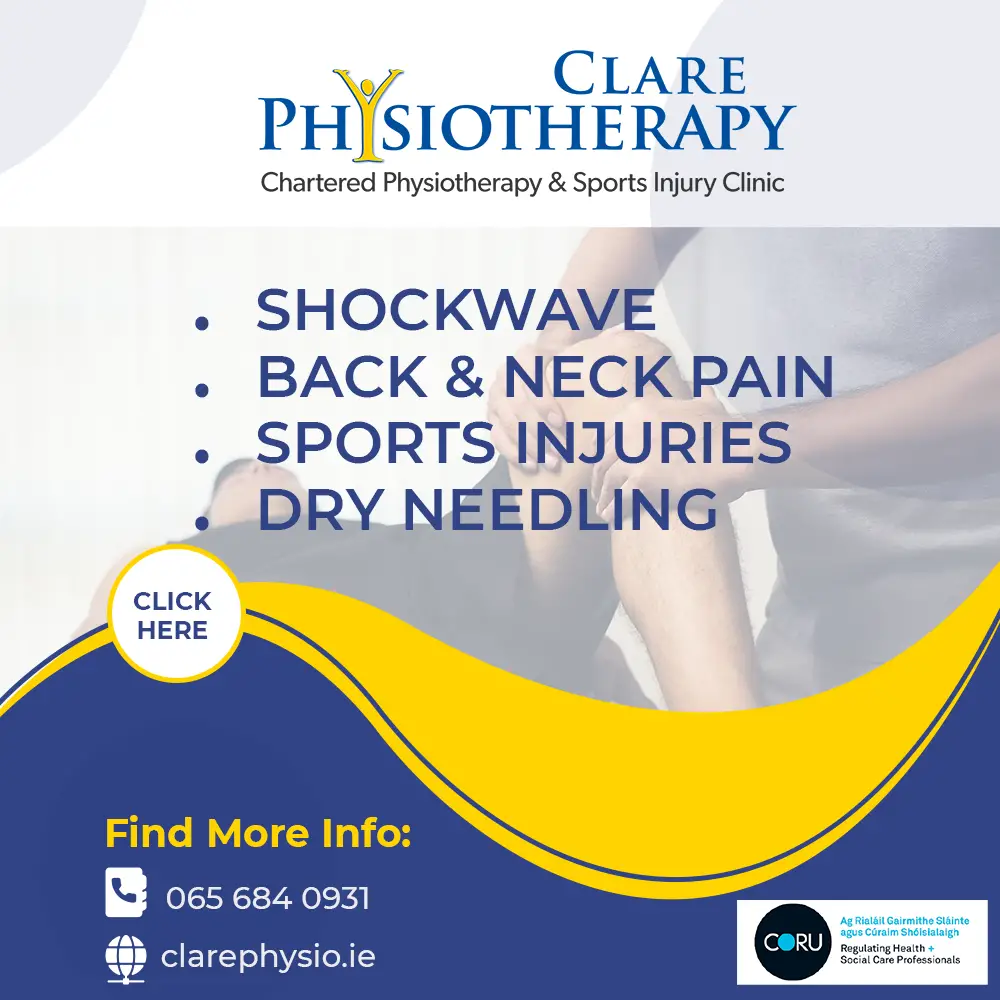 He added, "It's important for people to understand, people catch on to things, bywords become reality. There is no wall going out there, it is sheet metal piling back from the dune base with rock at the bottom covered over with sand. Unless we have a 1 in 150 year storm that sheet metal piling doesn't become exposed and we would have an obligation under were we successful to maintain that look like we have done by the way with our original environmental plan that we have for here".
During his time in West Clare, Joe maintained it has been visible to see the dunes be pushed back from sea over the years. "The island of Ireland itself continues to kick the can down the road with regards to the solution for coastal erosion, it's happening and unless we face up to it as a nation and do something about it, this isn't the only area where this is happening and it is compromising communities and compromising people's homes, farmland. You saw the impact of the 2014 storms, I'm a Tipperary man but I have to tell you that day I was saying 'holy smoke what's going on out here', since then what happened up in Lahinch, up in Galway what happened, it's happening, we either move to middle of the country and decide to abandon the whole place or we do something about, I think the latter is going to have be done".
"Because some people have a difficulty with Mr Trump they are using this as their cause. As it relates to this venture, if we don't get a solution here it's going to compromise future investment, I asked the question a number of years ago if nothing was done will at some stage the waves be crashing up against this building and nobody could give me an answer".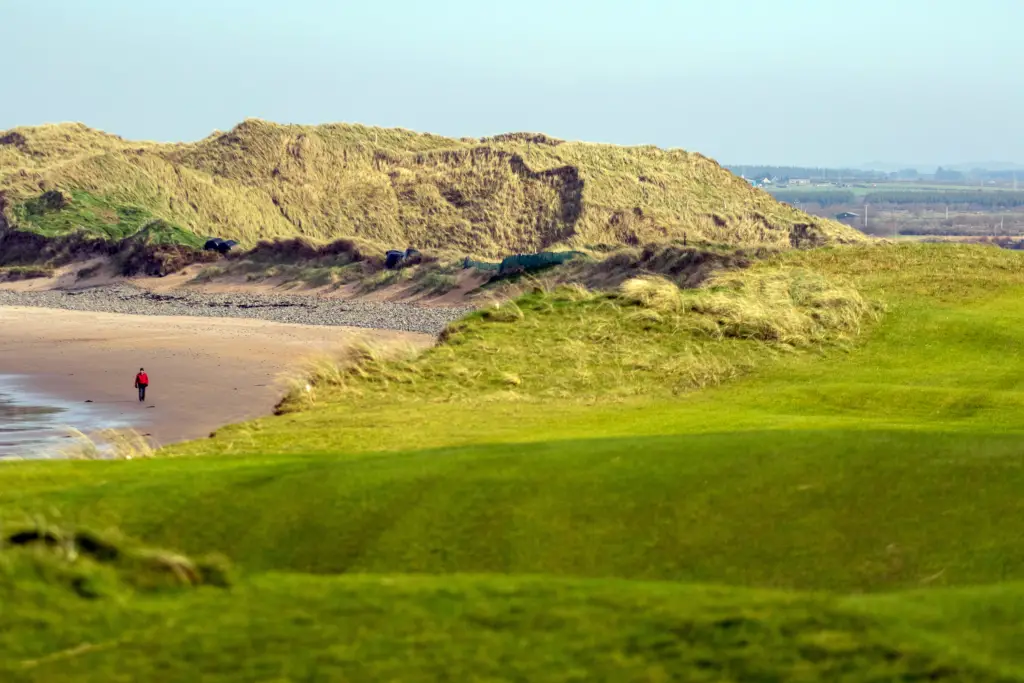 Doonbeg publican, Tommy Tubridy stressed the importance of the coastal protection works to West Clare. "Since the golf resort has came to Doonbeg, it has been fantastic for the area and since the Trump family has taken over you can see how the course and hotel has improved, more and more people are coming here. All that is good for the locality not alone Doonbeg but for West Clare. I think things are going to get even better in Doonbeg, if the Trump family gets their way and they will, when the retainer wall is put in place. After a year or two when the defence barrier is there you won't even notice it, it will be covered over by sand".
Though Tubridy is confident An Bord Pleanála will allow the works, he is also fearful of what a negative decision would have. "How long can you wait, we're waiting and waiting for a decision to give us the go ahead on the golf course, you can only wait so long, look at what happened in Athenry, they pulled out and all the jobs that were lost, look at what that would have meant for Athenry, is the same thing going to happen here in Doonbeg? It could happen and it would be a sad day for the whole of Co Clare and Shannon Airport where there is a lot of business coming for the Trump Hotel". He said they have become annoyed with the wait, "I think we're being discriminated against in the parish of Doonbeg".
Local businesswoman, Rita McInerney outlined that the whole community are behind the works. "Trumps are the fourth owners, probably the most prolific owners and the biggest investors. People are getting frustrated, it feels like people are using the Trump name as a negative to object and that's why we are attracting these objectors but yet they're not seeing what the project is. It's such an enrichment for the local area, we have to live, work and survive here and this is something we wanted day one and we are supporting the project, day one people looked at an upgrade in services which happened in terms of the sewerage facility, they wanted local employment, maintained access to the beach and local membership, every person who has owned the golf club has honoured that including Trumps and that is vitally important, the community are very much supportive of it. Growth is going to come from this investment, it's a combination of having something so iconic and also having a community behind it".