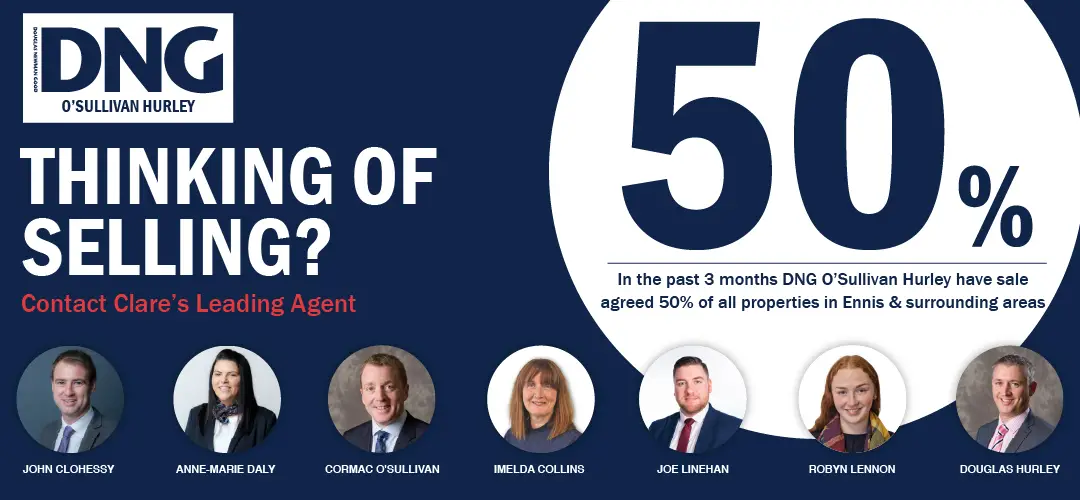 *Photograph: Raymond O'Mahony
A bigger picture approach has been instilled by Doonbeg's senior footballers in recent campaigns but for now only Ennistymon occupy the frame of their thoughts.
Management: Brian Dillon (manager), James Griffin, Danny Tubridy, Eddie Killeen, Michael Conway (stats), Patrick Conway (stats), Áine Moloney (physio).
Captain: Kevin Pender.
Vice Captain: Michael Tubridy
Key Player: David Tubridy
Fresh Blood: Cathal Killeen, Tadhg Lillis, Conor Blake, MJ Malone.
Considered by many football pundits to have been an ageing team, Doonbeg have made "a conscious effort" to add youth to their mix over the past three seasons. "The average age is down to the late twenties which is good. That was one of the challenges we faced as a management team, the team was ageing so giving the younger players these opportunities is important, we've been very happy with them so far," manager Brian Dillon outlined.
Coach of last year's side, Dillon is confident the experience gained by the younger members of the panel in 2019 as they reached the last four will stand to them. "We want to improve on last year. We were disappointed with our first half performance against Ennistymon last year and our first half performance against Miltown. Maybe it was a nervous thing with a lot of our younger lads never having played in Cusack Park, they had come through an underage structure in Doonbeg where numbers are very low, they are probably playing Division 3 football and all of a sudden they are playing county champions Miltown in Cusack Park, that was a learning curve for them, we have to try and improve, wherever that takes us we will be happy with that". From last year's lineup, they are without regular staters Shane Ryan and Kevin McInerney for the campaign.
While Doonbeg's younger lights have been used to competing in lower grades of the underage ranks, Sunday's opponents Ennistymon have been one of the more dominant sides of the top tier of Bord na nÓg. Brian has more knowledge than a lot of other club managers on the men from North Clare side as he currently works as a secondary school teacher in Ennistymon. "Ennistymon are bringing through real good quality underage players and it is only a matter of time before they make the breakthrough".
"We hadn't met Ennistymon in championship in probably nearly ten years up till last year so it's amazing we've drawn each other in the first round for two years in a row. From my point of view, it adds the little bit more spice to the game because I'm working up there and know an awful lot of people up there, it will be strange having to manage against them when they are usually on your side on the school's team but that is the way it goes and I'm looking forward to it".
Dillon is quick to praise his own charges for how they minded themselves during the lockdown to allow a smooth return to action. Of the transition from coaching to managing, he said, "It's difficult, I'm enjoying it but there is a little bit more involved than doing the coaching at the field. It's something that arose and I'm enjoying it, the year has been strange, we didn't get to play any league games so you're trying to prepare a team over a four or five week period to play championship and I don't think it has ever been done before, it is very challenging in that aspect but I'm enjoying it all the same".
Sunday's encounter in Miltown is the clash of the Clare football Magpies, the ones from the West with the history and the coming force from the North who have been knocking on the door, whichever side prevails will look to the momentum gained to help them fly into the knockout stages.