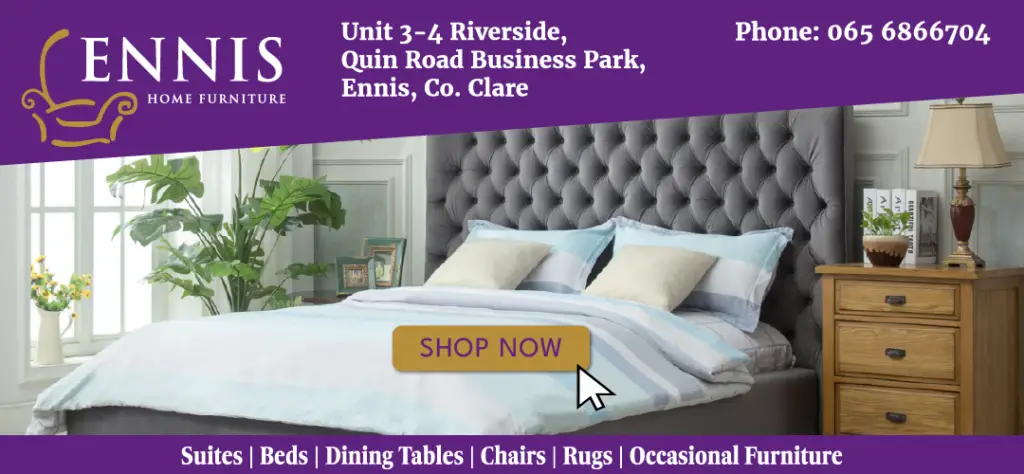 *Aindrias de Staic. 
A NIGHT OF STORYTELLING is to take place in Doolin this Sunday.
Stories inspired by and interpreted from the Leabhar Stiofán Collection will be heard in the event hosted by the Doolin Folklore Group.
Aindrias de Staic who has been working as an artist on the community scheme for the past eighteen months with the group will be among those sharing stories as will well-known star of stage and screen, Diarmuid de Faoite from Ennis.
"For the last two years, the group have been working with the Leabhar Stiofán Collection with stories collected by the Leargaí, they were collected in the 1930s but were not published until the 1980s," Aindrias told The Clare Echo.
Storytellers in the Luogh area of North Clare such as Stiofán Ó hEilíre were responsible for collecting the stories.
Many of the stories have been translated from old Irish. "We don't want to just focus on the translation, we wanted to focus on keeping them alive, many of the stories haven't been told in 100 years and will receive a fresh outing this Sunday".
He added, "we are still collaborating with other local artists in area to bring great old stories to life and keep traditional storytelling alive in the North Clare area".
Starting at 7:30pm in The Attic, Doolin, the entry fee for Sunday's event is €5.